The Situation
In January 2010, the Exacta Group* was asked to take over the Facebook page and expand PJ's Coffee's social media presence.
*Note: ATAK Interactive acquired the Exacta Group and its clientele in 2014. CMO Austin LaRoche has personally led this account for over six years.
The Solution
ATAK CMO Austin LaRoche and PJ's Marketing Director Reid Nolte expanded PJ's with ambitious social media management, growing their audience beyond Facebook, creating a Twitter account and years later, Instagram and Pinterest accounts. PJ's is a popular coffee brand in the New Orleans market with a beloved following. It was imperative to our strategy to showcase the offline love the community has for the coffee brand on these new channels.
Our work includes:
Created a contest for consumers to create a new coffee blend. The winner of our initial contest in 2010 was Southern Wedding Cake, which is the second highest selling seasonal blend at PJ's for five years straight.
Increased a 1,000 page Facebook base to over 45,000 fans.
Pivoted social media advertising spend through multiple Facebook updates to decrease our cost-per-like and increase our like-per-engagement numbers.
Facilitated a Pinterest contest for PJ's users to submit recipes using a newly developed PJ's product, their Iced Coffee Concentrate. The contest participants eventually became a part of a cookbook which was available for digital download.
Hosted a second Consumer Inspired Blend contest which led to the creation of another popular PJ's Coffee blend, Chocolate Truffle.
Created the first PJ's Twitter account and increased the account to over 4,500 followers
Created the first PJ's Instagram account and increased it to over 2,000 followers
Host weekly Facebook giveaways that average over 500 entries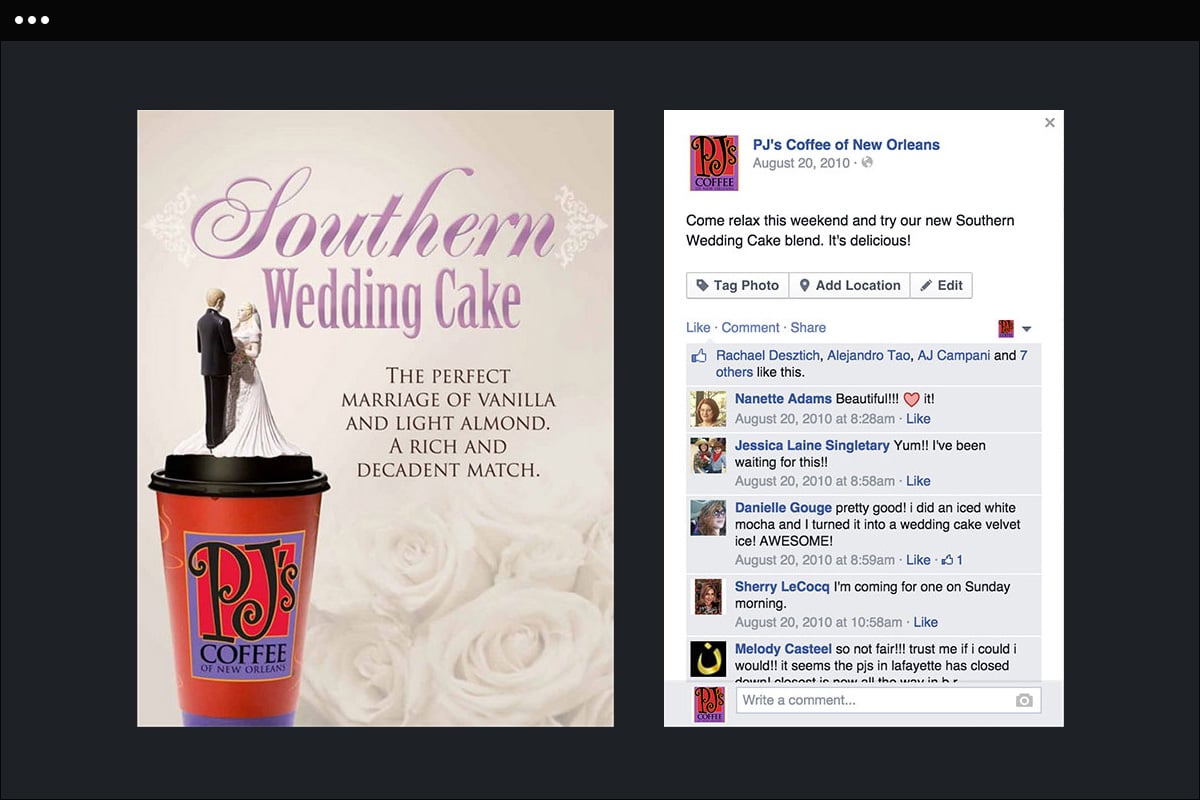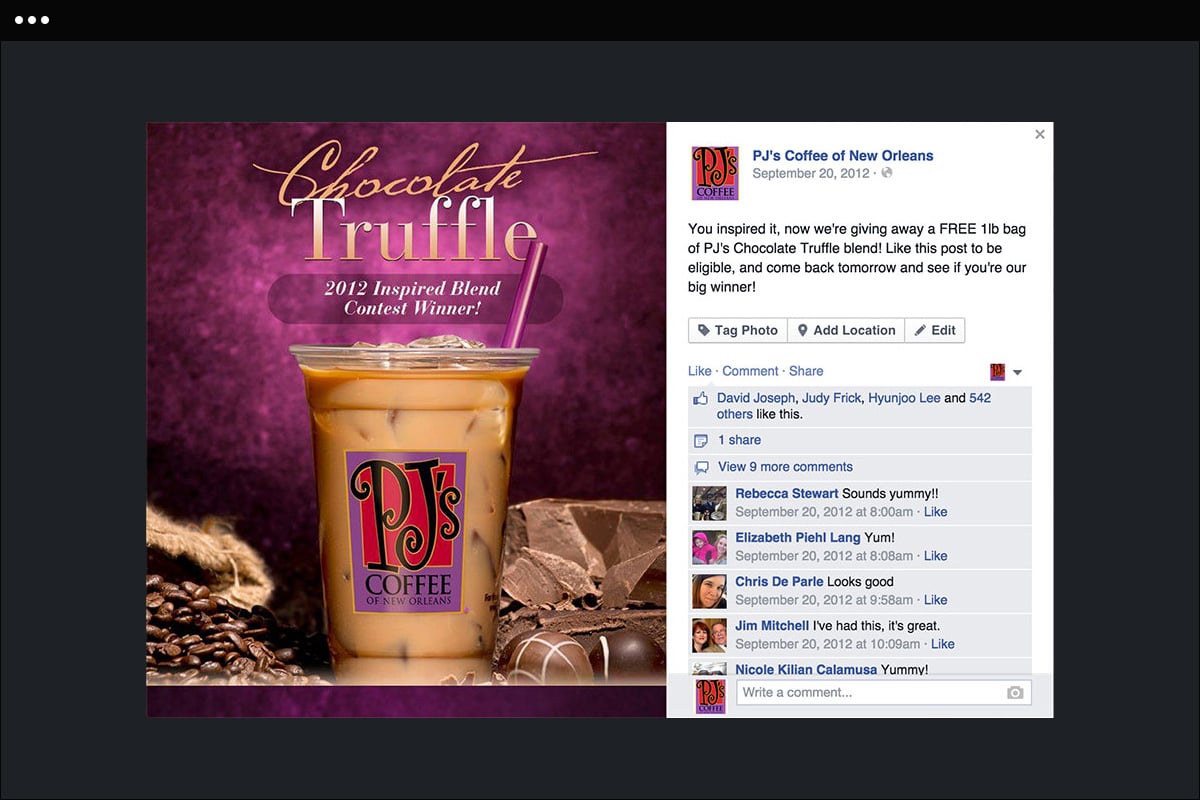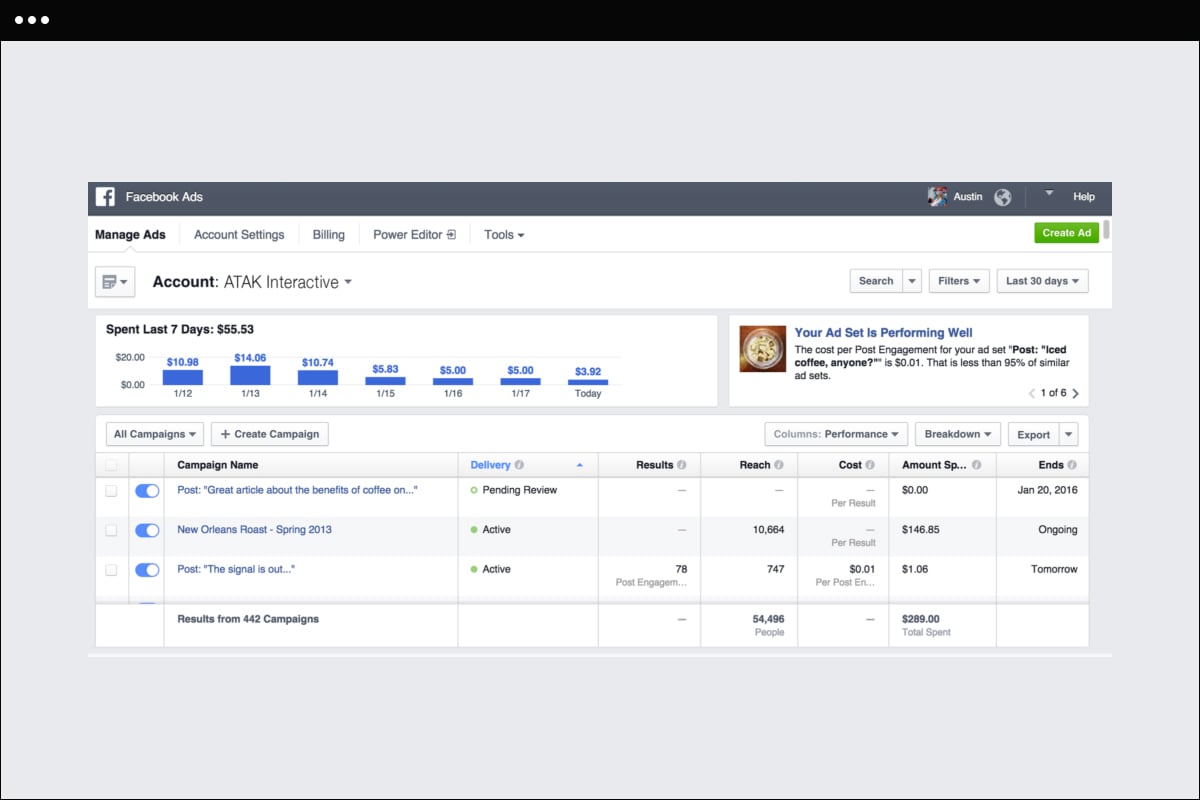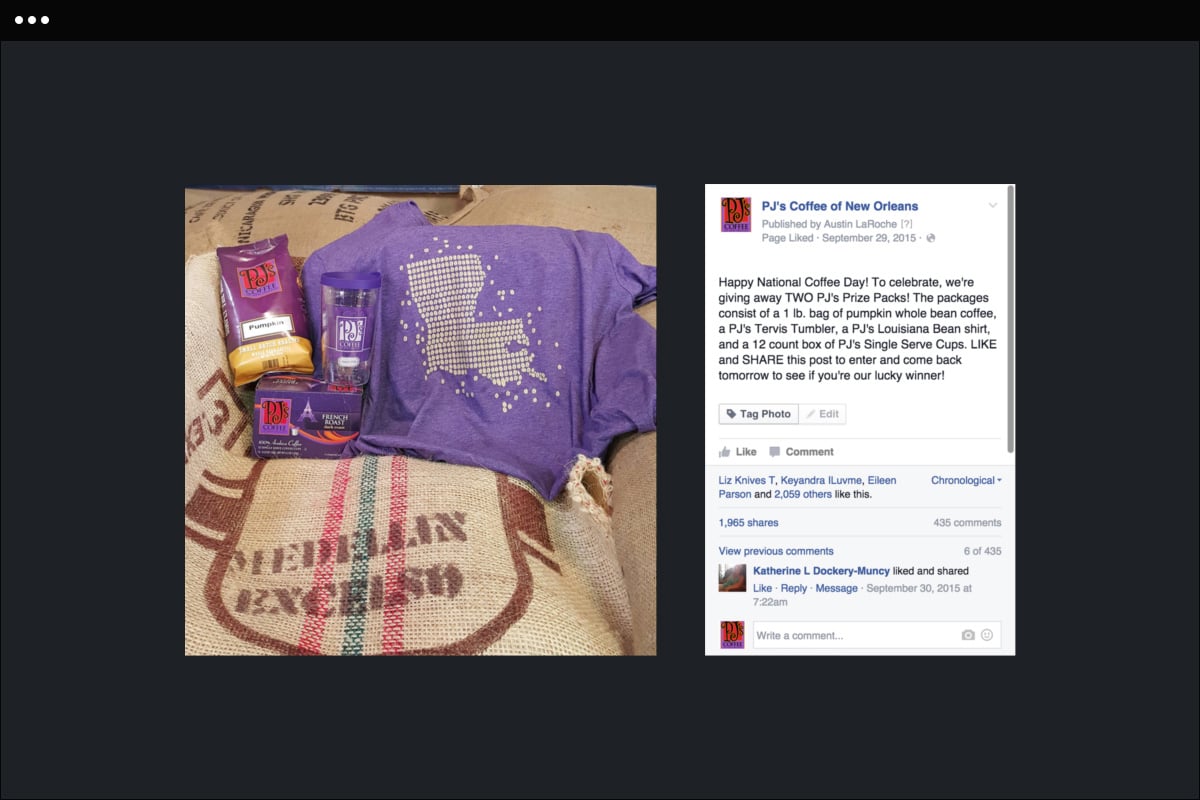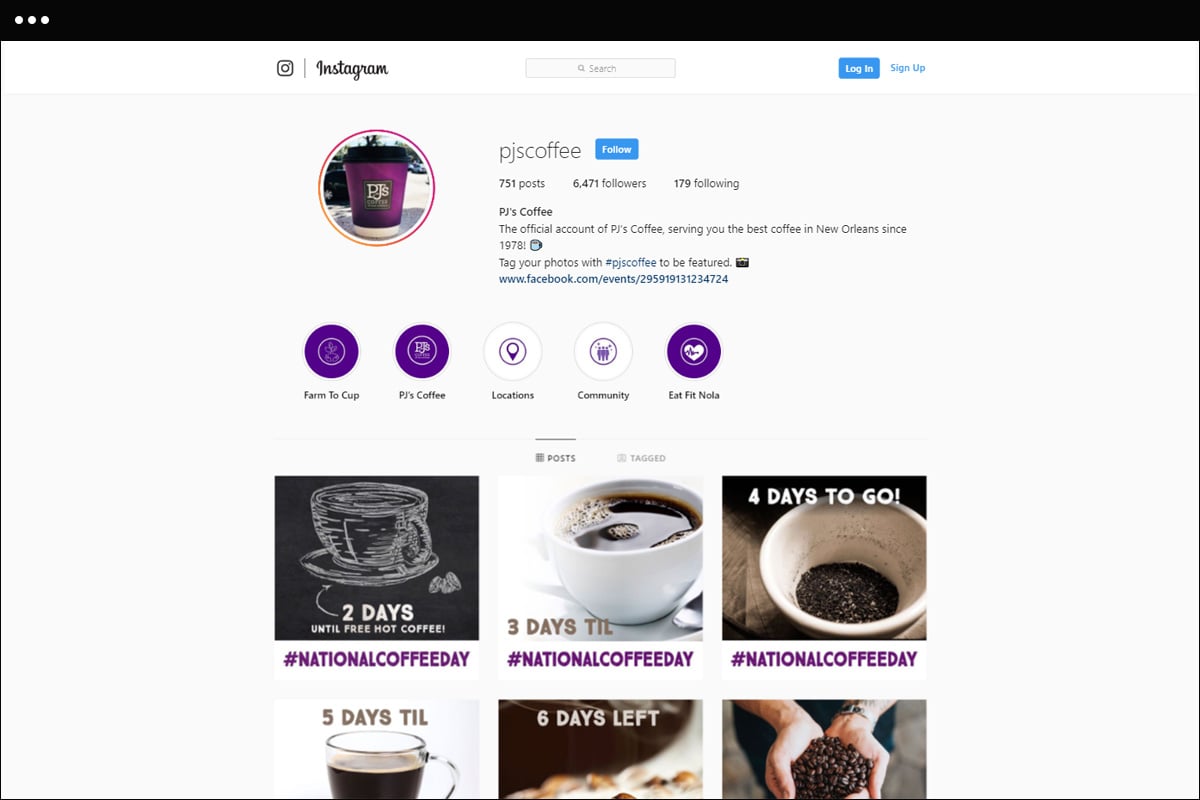 Want to learn more about how ATAK can help you?
Tell us what challenges you are facing. We will have the right person contact you.
Contact Us Today!