What We Do
Our agency solves complex problems for customers at every stage of their HubSpot journey. From novices to specialists, we know how to listen to your vision to build a powerful instance that will elevate you and your team.
Solutions Architecture
ATAK's HubSpot experts help you design your ideal instance through process mapping.
Sales Automation
Marketing Automation
Service Automation
Customer Journey
Migrations
Systems Design
Sales Automation
Sales Hub
As a HubSpot Partner Agency, ATAK works closely with its customers to architect sales automation in HubSpot by following a systematic approach. First, we aim to understand the customer's current sales process, including how they generate and manage leads, qualify opportunities, and close deals.
Next, we work with the client to map out their ideal sales process, identifying areas where automation can be introduced to increase efficiency and reduce manual effort. This includes evaluating the customer's current HubSpot setup and recommending any necessary changes or additions to support their sales automation goals.
This process mapping process sets sales teams up for success and makes implementation seamless.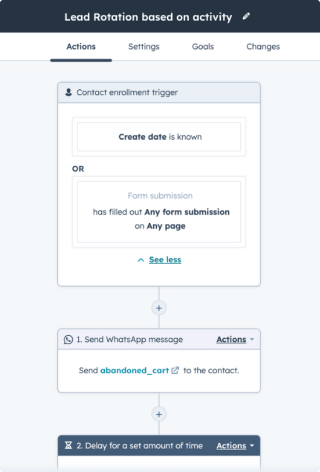 Marketing Automation

Marketing Automation
ATAK conducts a thorough review of the customer's current marketing ecosystem, including their content strategy, email campaigns, social media presence, and paid advertising efforts. This helps to identify areas where automation can be introduced to improve efficiency and drive better results.
Using this information, we work with the customer to visually architect a comprehensive marketing automation plan using lucid charts, including lead capture and nurturing workflows, email campaigns, social media automation, and automated reporting and analytics.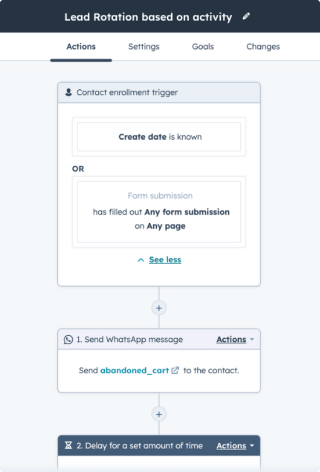 Service Automation

Service Automation
ATAK works with its customers to process map automation in HubSpot's Service Hub to streamline their customer support operations and improve customer satisfaction. We start by understanding the customer's current support process, including how they manage support tickets, respond to inquiries, and handle customer feedback.
As a trusted HubSpot Solutions Partner, we work with the customer to map out their ideal support process, identifying areas where automation can be introduced to improve efficiency and reduce manual effort. This includes evaluating the customer's current Service Hub setup and recommending any necessary changes or additions to support their support automation goals.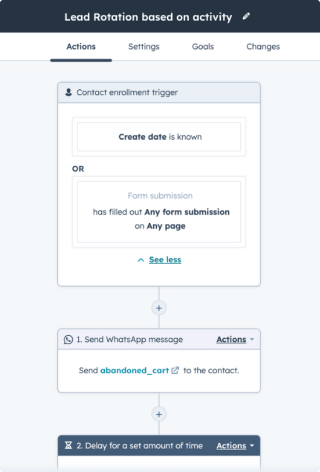 Customer Journey

Customer Journey
Process mapping a customer journey with HubSpot's different tools involves understanding a customer's path from their first interaction with the brand to becoming a customer and beyond. ATAK works with its clients to map out an ideal customer journey, identifying areas where automation can be introduced to improve efficiency and effectiveness of communication at each step of the buying process.
Using this information, we develop an automated communications plan that includes email campaigns, lead nurtures, and personalized messaging based on the customer's behavior and preferences. In the end, ATAK will comprehensively lay out all areas where automation can be implemented to improve customer experience, streamline operations, and drive measurable ROI.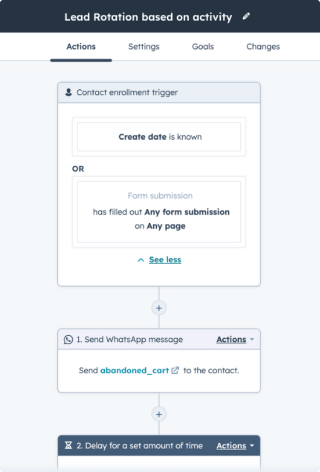 Migrations

Migrations
ATAK approaches a CRM migration to HubSpot by first analyzing the current CRM system in use. This will help to identify the data that needs to be migrated, as well as any potential data quality issues. Next, we work with the client to create a customized migration plan, which will outline the steps necessary to ensure a successful transition to HubSpot. This may involve cleaning and consolidating data, creating custom fields and workflows, and mapping data from the old system to the new one.
ATAK looks at the migration to the HubSpot platform through a business lens, customizing sales pipelines and setting up lead scoring criteria and other revenue-driving activity. The agency will then provide training and support to ensure that the client's team is comfortable using HubSpot and that they understand how to make the most of its features and functionality. Finally, we perform a comprehensive post-migration review to identify any issues or areas for improvement, and will continue to provide ongoing support to the client as needed.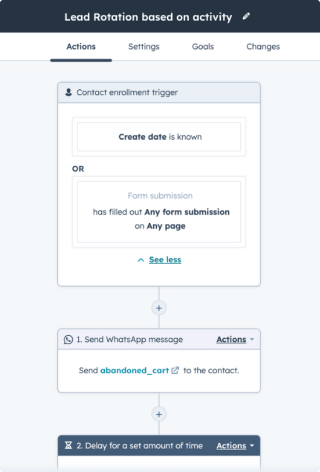 Systems Design

Systems Design
When architecting a systems design to connect HubSpot to other important data, ATAK will first audit a customer's tech stack and assess the various data sources and their respective formats. This will help to identify the best way to connect and integrate the data, whether it's through APIs, webhooks, or other integration methods.
We then design a custom integration solution that meets the client's specific needs and takes into account any existing system limitations. This may involve developing custom scripts or middleware to connect the systems, as well as configuring data mappings and transformations to ensure that the data is properly synchronized.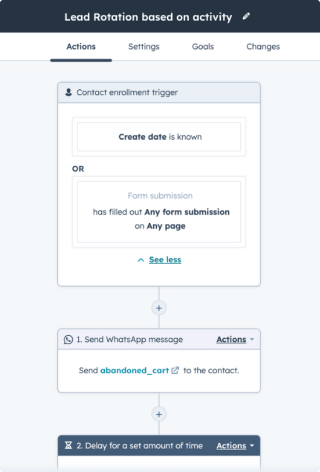 "When I started managing our global demand generation, I inherited 4 disparate HubSpot instances, misaligned processes, confusion, workflows that were simply not doing what they were supposed to. In order for us to move forward with demand generation successfully, we had to go back to the drawing board & get our foundations right. One year later, we have successfully migrated onto one HubSpot platform, implemented lead scoring, cleaned up our database, developed consistent, easy-to-use templates, and increased our contact engagement significantly, have full insight into the marketing funnel and custom dashboards in place to provide maximum insights.
The partnership with ATAK has been so valuable in getting us on the right track, and the team is knowledgeable, engaged, and a real pleasure to work with.
Special thanks to Julien, Stephen, Annie, and Austin, who have truly helped us transform our operations and empowered us to focus on what we do best."

Maja Rissmann
Director, Global Demand Generation -
Randstad RiseSmart





HubSpot Integrations
Turn HubSpot into the central source of truth for your business by syncing all of your systems
Among the many strengths of the HubSpot software, its API is one of its finest. Businesses have the opportunity to connect all systems through HubSpot and turn the platform into their "Central Source of Truth" for activity, progress, and reporting. These are just a handful of tools we have integrated with HubSpot to help customers streamline operations by having all of their important data connected and in one place.























Software Integrations + API Development
Connecting APIs from Your Proprietary Systems into HubSpot with Custom Programming
Whatever the challenge, ATAK Interactive supports our customers with reliable systems integrations, API development, and custom programming services to solve challenges in areas such as data transfer, software communication, content management, productivity, scalability, custom dashboard requirements, and other micro services.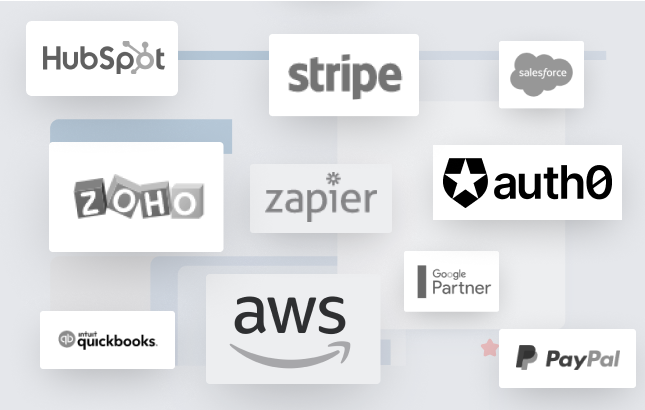 Connecting APIs from Your Proprietary Systems into HubSpot with Custom Programming
One-Way
Communicate to or pull information from or from one application, resource, or service to another.
Two-Way
Send specific information back and forth between two applications.
Synchronizations
Create scheduled or immediate requests for data, resources, and/or other services as needed.
Custom API Development
At ATAK we use the most modern development tools to deliver high performing, secure APIs and systems integrations for desktop applications, mobile applications, cloud applications, databases, and search engines. If you are building a custom application, ATAK provides HTTP/HTTPS, JSON, Java, XHTML, EDI, SOAP and REST API development services.
Best Practice
We implement Public APIs, Private APIs, and Partner APIs while also leveraging third party services such as Zapier or OneLogin to bridge services when applicable.
HubSpot Implementation
With our solutions architected, ATAK executes our strategy across every hub

CRM
HubSpot Onboarding
HubSpot Implementation
Data Hygiene
Custom Fields
List Segmentation
Centralize Data
Contact, Company, + Deal Properties
Track + Monitor Activity

Marketing
Marketing Automation
A/B Testing Campaigns
Landing Pages + Forms
Integrate Ad Platforms
Reporting + Measuring ROI
Personalize Customer Experience
Customer Intelligence
Lead Nurturing
Monitor Competitors

Sales
Pipeline Automation
Lead Routing
Lead Scoring
Reporting + Dashboards
Forecasts
Sales Playbook Development
Sequences
Quotes + Proposals
Document Automation

CMS
UI/UX Design
HubSpot CMS Design
HubSpot CMS Development
Module/Template Customization
Google Page Speed Expertise
API Integrations
A/B Testing
Premium Security + Support
CMS Training

Service
Customer Service Automation
Ticketing Routing + Assignment
Customer Surveys
NPS Scoring
Knowledge Base Development
Establish Escalation Rules
Customer Service Scripts + Chatbots
Reporting + Dashboards

Operations
API Integrations
Sync + Clean Data
Automate Every Process
Curate Data for Reporting
Webhooks
Custom Field Mapping
Programmable automation and bots
Reporting calculations
Optimization
Let the data tell us how to continue to bolster your HubSpot instance month-over-month
When ATAK builds out an instance, it aims to turn HubSpot into your central source of truth. Once the data tells us what the truth really is, we analyze this information and perform the necessary adjustments to help our clients get the results they're looking for. Our continued support means consistently monitoring and enhancing your instance to augment your business goals. Monthly maintenance can include:
Data Management

Performance Evaluation

Website A/B Testing

Email Website Testing

Funnel Analysis

Workflow Maintenance

Database Health

Customer Journey Analysis

Lead Generation

Sales Enablement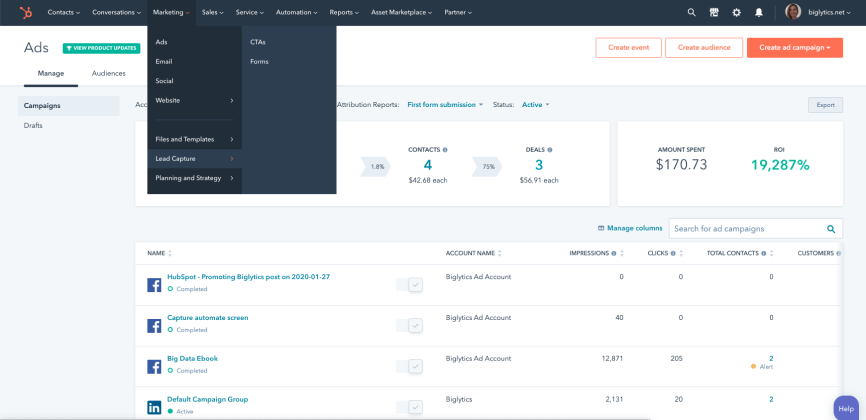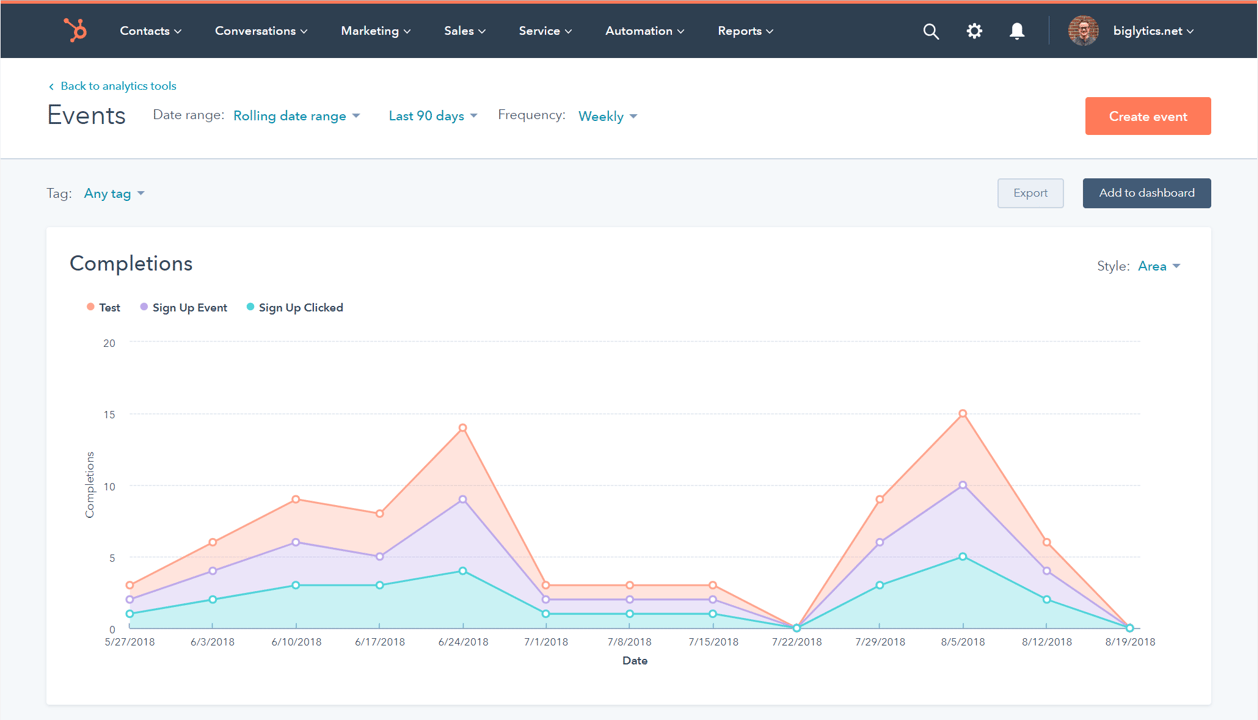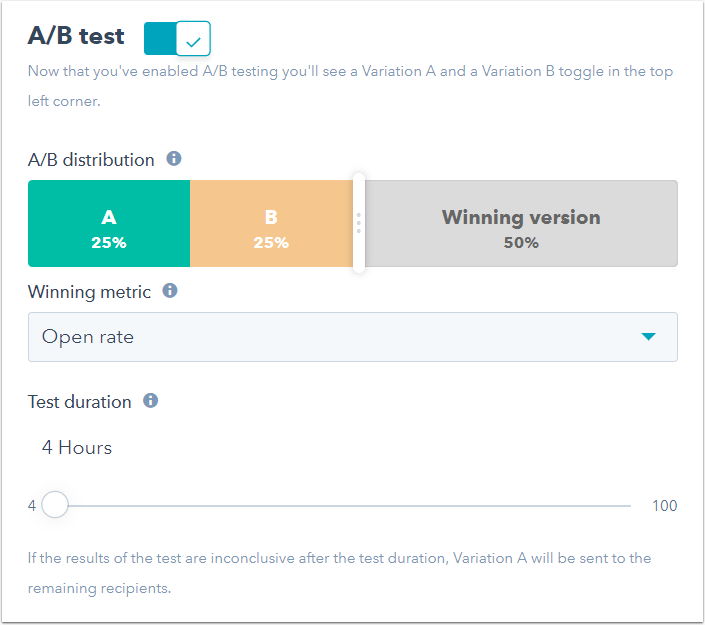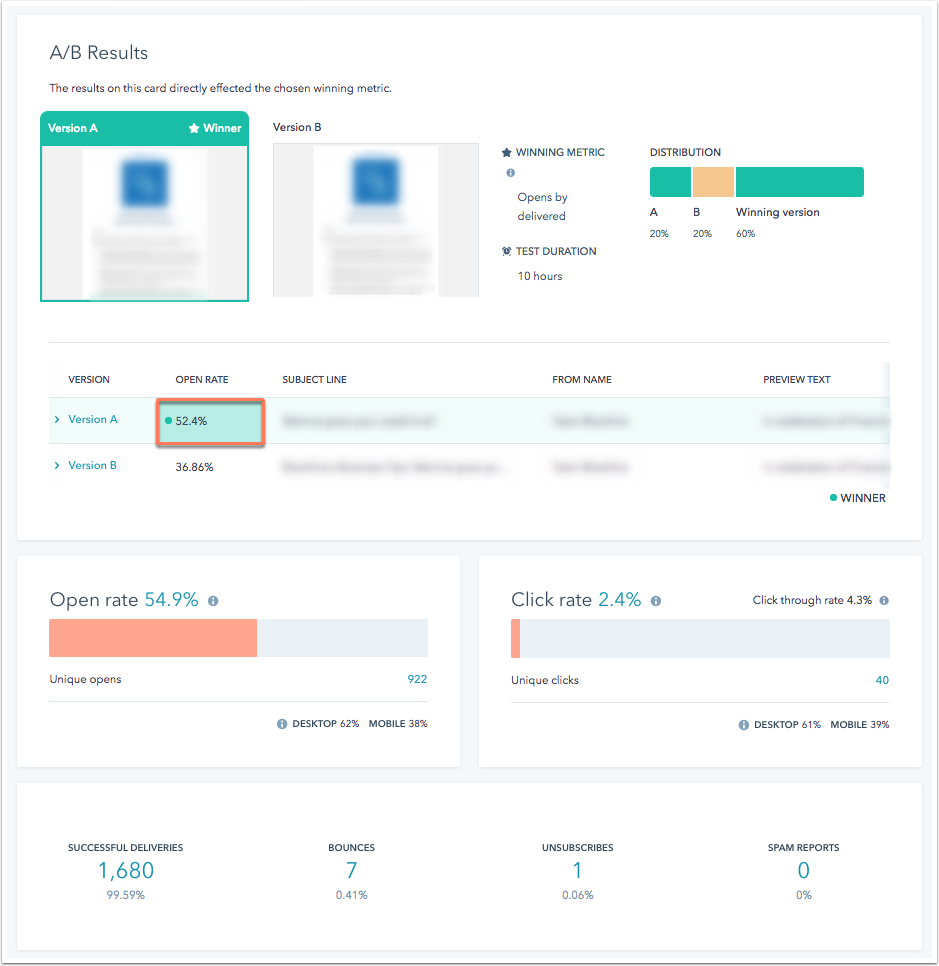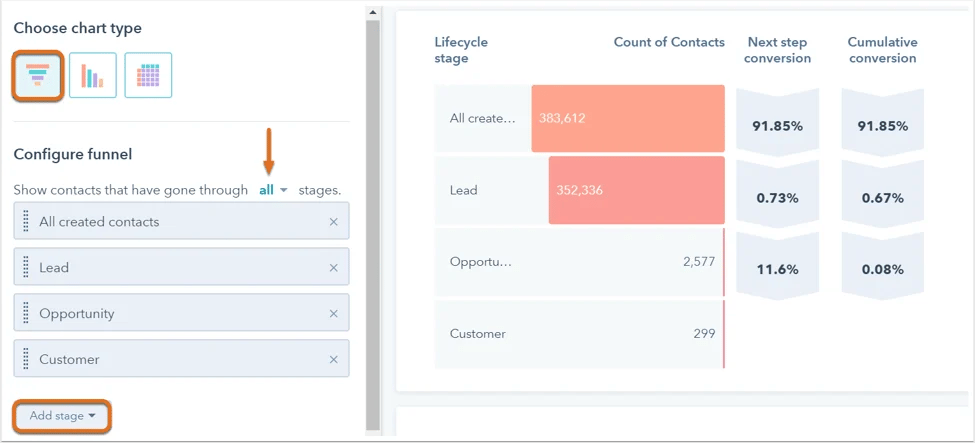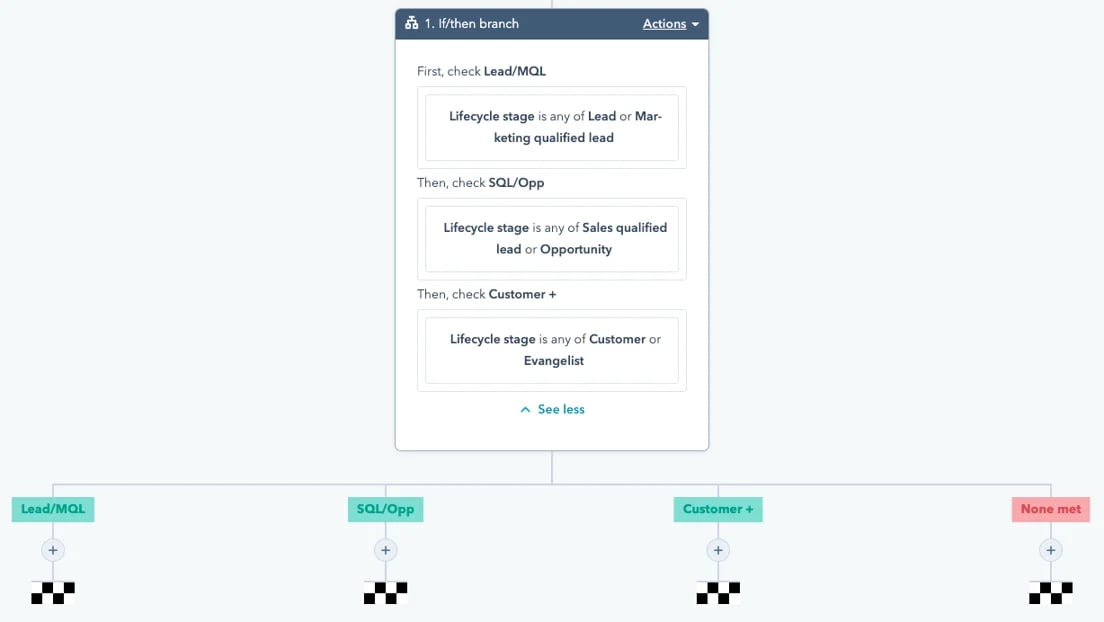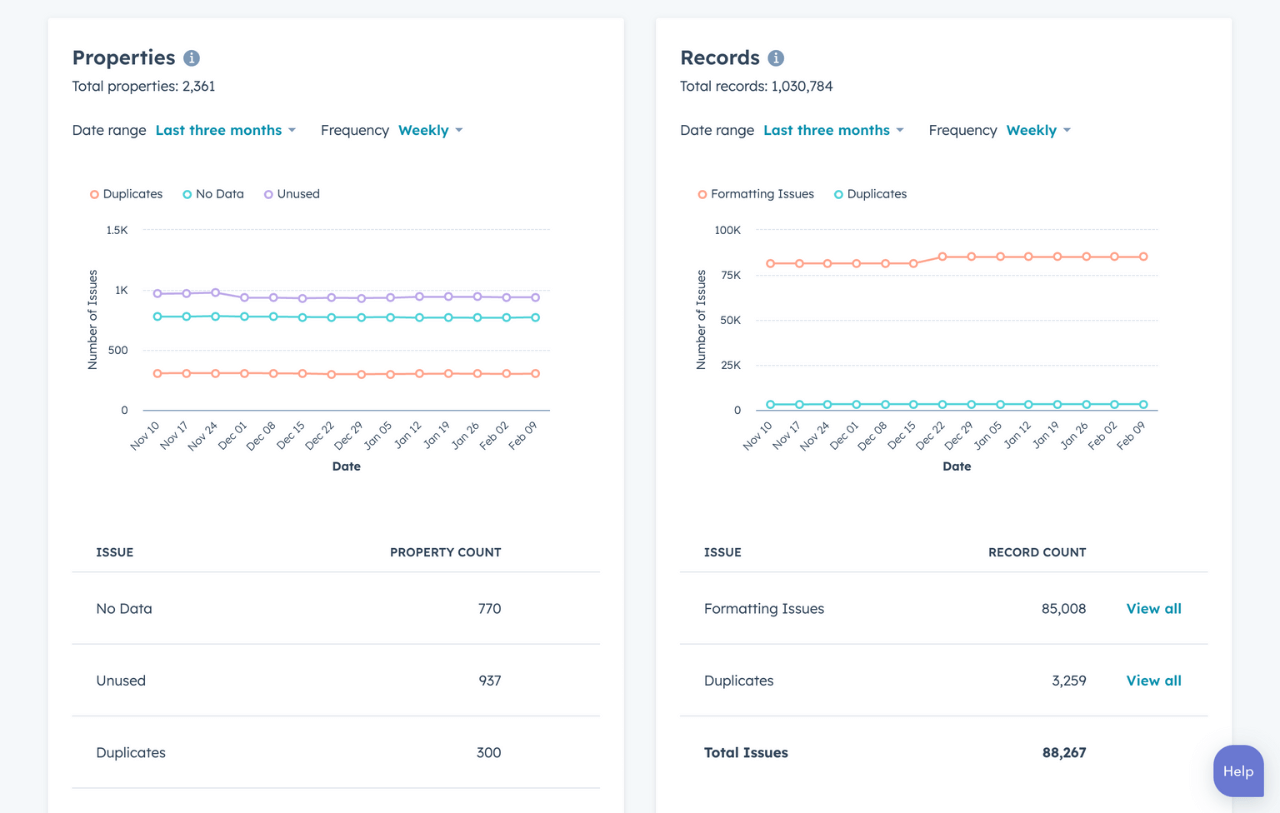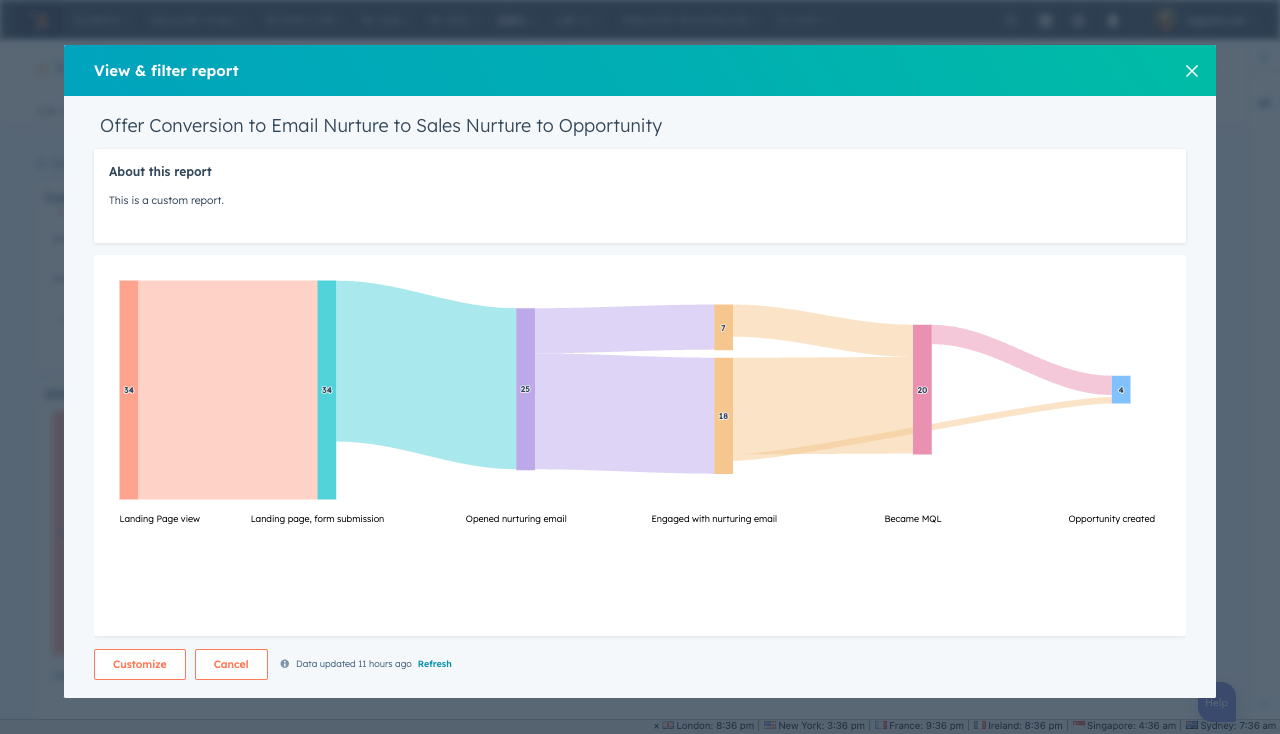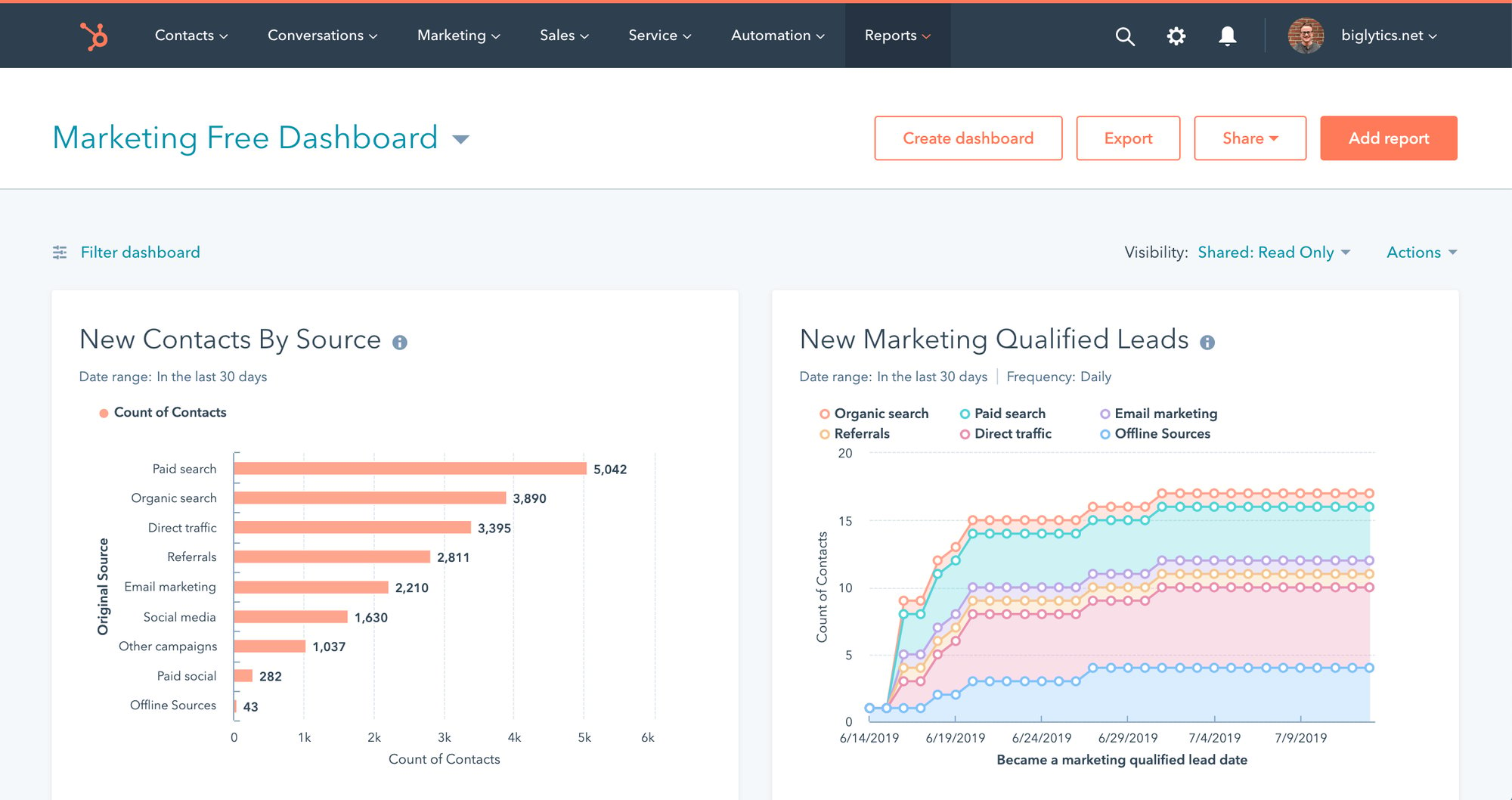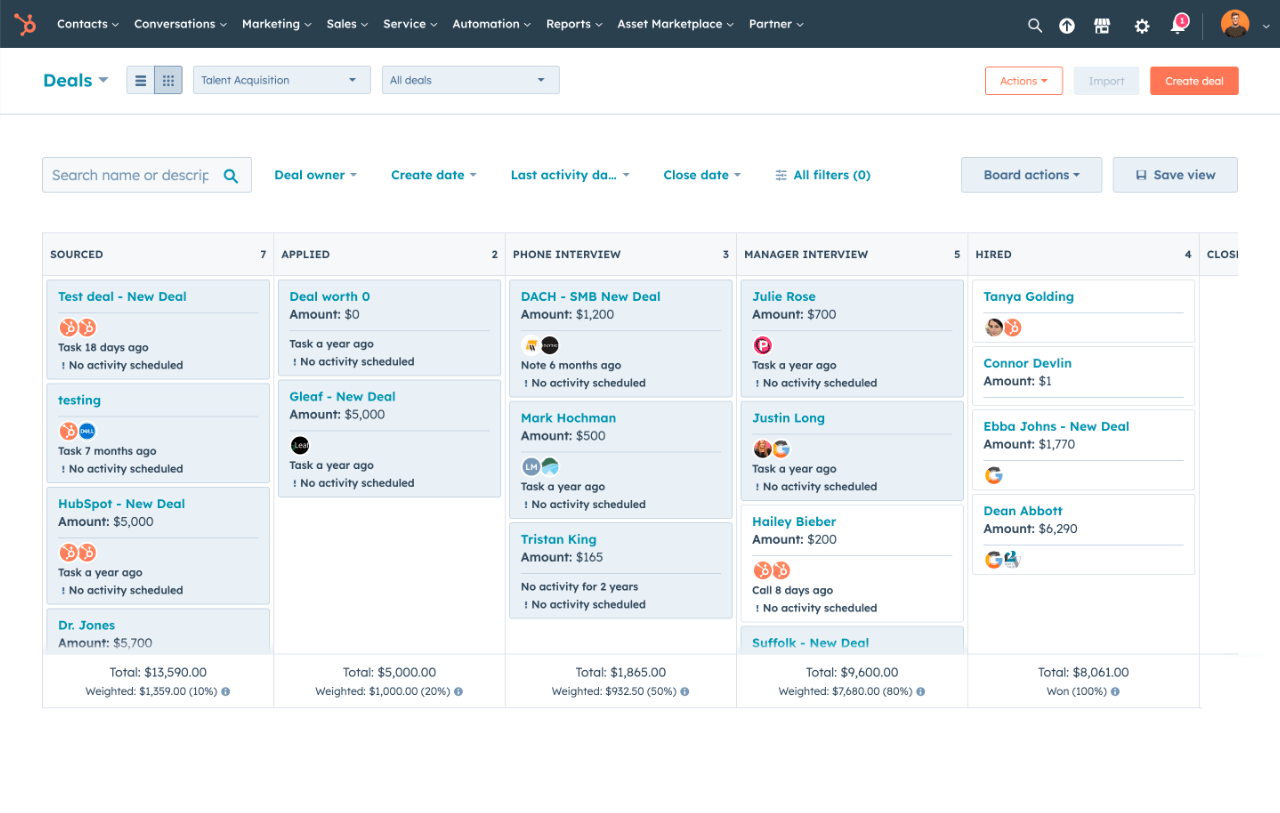 HubSpot Certified Partners












































Customer Experience
ATAK's Four Pillars of Successful Client Relationships
At ATAK, we believe providing an elite customer experience requires us to excel in these areas
Strategy
Do we have a well-researched plan that includes KPIs, persuasive creative, and a clear path to growth?
Execution
Are we following through on the strategy we've built and hitting all deadlines with elite work?
Communication
Are we proactively conveying the work we're doing, why we're doing it, and what to expect? Are we quick to respond?
Success
Is the work we're doing hitting the goals we set forth? Are we helping you grow your business?
Fill This Out For More Information