Web Design for Multi-location Businesses
Web Design for Multi-location Businesses
As ecommerce continues to grow, users are now flooded with results when they search for a particular product or activity. In response, searches are becoming more geo-specific. A 2015 Google report found that searches containing the words "near me" have increased 34 times since 2011. We've talked before about local search now being the name of the game when it comes to Google search results. In short, local search is way for search engines to further narrow down the now endless options that a customer can come upon by indexing a website's geographic information and giving priority to those that are more local to the searcher.
No matter how large or reputable the business, winning in local search means putting in the work so that each location has its own unique, individual, localized webpage. "What are these so very coveted aspects of a localized webpage?" you ask. Let's take a look at some of the components that'll make your business feel closer to home—to your customers, and to search engines.
---
Location Based URLs
---
If your business operates multiple locations, it would behoove you to give each location its own page with a unique, location-specific URL. As in the example of our client We Rock the Spectrum, they operate more than 60 locations worldwide! Follow their URL convention for every location they operate, www.companynamelocation.com. From the URL itself, it's clear that you operate a branch of your business in that particular area. Location-based URL's makes it easy for search engines to funnel local users right to that page.
---
NAP
---
A mistake that you wouldn't think would happen as often as it does is a business not providing simple, consistent, readily available contact information on their site. The absence of contact information makes it impossible for both customers and search engines to know whether or not you're within their reach. Make it your first priority to have your business's NAP (name, address, and phone number) prominently displayed. It's best to have it on the immediate landing page, as well as on a footer that runs throughout your entire website.
Not only does NAP information makes it easier for customers to find you, it also gives search engines the geographical information they need to display your business first to your geographically relevant customers. Bonus, not-so-obvious tip: make sure your address and phone number stay the same throughout your site—inconsistencies happens more often than you think.
---
Geographically Targeted Content
---
1. Once you've got your customers to your page, keep things familiar with these bits of localized content:Your Story. Let your customers in on who you are. Share the history of your business, its mission, and how it's servicing the community.
2. An integrated map and directions. Placing a map of your business location on the page is a quick and easy solution that allows for potential customers to visualize where you are and how to get there.
3. Testimonials. Does Karen from Sunnyvale love your business? Ask for a testimonial and display it on your webpage! This provides for a local connection between you and the community.


Pin-up Golf
4. Media Gallery. Photos of your staff, a live Instagram feed, an events calendar are all great for building a credible reputation for your business. Maybe you've attended or sponsored some local events in the past. Let it be known. You could take it a step further with video interviews of the staff and the company's leaders.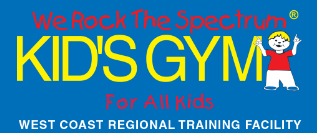 We Rock the Spectrum Kid's Gym

5. News. If your business has been featured in local news outlets or received an awesome award from the town or the industry, show it off. Again, this builds trust and a credible reputation.


Joan's on Third
Keeping things local isn't just for cool points anymore. Locality now plays a big role in adding to your company's value—both to customers and to search engines. In a competitive environment where you're constantly looking for a new means to stand out, gearing your webpages to your local audience with location-relevant content is one more way to give your business that extra edge.