The Style Discovery Tool
The Style Discovery Tool
"Are you cool, man?"
"Like how?"
"Ooookay…"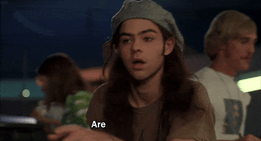 Everybody has their idea of what "cool" looks like. And because cool is subjective, defining your company's visual identity can be tough. That's why ATAK Interactive created the Style Discovery Tool in the fall of 2018.
The simple-to-follow application helps businesses understand their aesthetic by showcasing multiple examples of creative direction. Teams go through and pick their favorites (sometimes it's just one example, other times multiple selections) and when they're complete, the creative agency walks the customer through the results and helps them comprehend what their overall sense of style is.
(Full Disclosure: your author is one of the owners in ATAK and helped create the tool).
The tool is free and it gets the visual identity session of the Purposeful Marketing Method off to a fun and creative start. Coming off the Communication Strategy, teams can be a little fried after exerting so much mental energy into the first part of the day. The Style Discovery Tool is a little less challenging and certainly more entertaining.
The whole thing would take one person under 15 minutes to complete, but with teams, that time frame tends to become lengthier. Anticipating this, we recommend choosing a person on the team who can be the "tiebreaker." Undoubtedly, productive disagreements among the team will ensue throughout the exercise, but if you set a time limit on how much each question can be debated (our recommendation is less than 3 minutes per question) and identify the "tiebreaker" who makes the final decision, you can get through the exercise a little quicker.
Before you get started, review the decisions you made during the Communication Strategy part of the method. The style you're about to discover should align with your answers in the Style Discovery Tool.
One of the purposes of the tool is to help identify any conflicts between your written and visual identity. If you have built something completely unique but don't wish to pursue explanatory design, then you're not using your style to amplify your message. And that's the real goal here – using style to support and elevate your new brand direction.
The Style Discovery Tool Question Breakdown
Here's a quick overview of the questionnaire and how it breaks down to give you a better idea of what to expect.
Questions will revolve around:
Colors
Colors are presented both by themselves and as palettes.
Typography
Fonts for branding items such as logos and taglines are explored as well as subsidiary fonts for a website and other copy.
Logos
A selection of logos is showcased first, followed by the different intentions the logo is looking to fulfill.
Word Association
Different imagery is reviewed. What type of photos and imagery appeal to the team?
Imagery
For the website section, a question kicks off the process asking "Do you sell online?" Depending on the answer, users will see different options to the questions. E-commerce stores have different goals than companies who do not sell directly online so the tool covers these.
Websites
Then the tool asks the user to add some examples of sites they wish to emulate and sites whose look and feel they wish to avoid, while trying to get a little context into the "why".
What are three websites whose style you wish to emulate?
What You Like About Site 1:
What You Like About Site 2:
What You Like About Site 3:
What are three websites whose style you wish to avoid?
What You Dislike About Site 1:
What You Dislike About Site 2:
What You Dislike About Site 3:
Moving along, the tool goes through examples of collateral to help businesses flush out what they like when it comes to the brand reinforcers.
Collateral
Business Cards
Brochures/Handouts
Powerpoint/Keynote Presentations
The tool finishes with some miscellaneous examples that should only be answered if they're applicable to the company.
Miscellaneous
Trade Show Booths
Labels/Packaging
Apparel
Promotional Items
Once you're complete, the application will email you your results to keep on file. If you're working with a PMM implementor, they will be able to go through and explain what your results mean. If you're doing it on your own, you may need to wait up to 24 business hours for an ATAK representative to reach out and walk you through everything.
With the results in hand, go back one last time and review the three elements you built in your Communication Strategy:
Why-How-What Positioning Statement
7-Words-Or-Less Tagline
"Dual" Value Propositions
Does your sense of style match the words you've used to describe yourself? If you feel everything is aligned, it's time to move forward to the Visual Identity Audit.
If something is off, identify the dissonance. What is conflicting? If you need to make a change, it will probably be more seamless to adjust your company's style profile than your Communication Strategy. See where you can find compromise and unify your style and communication.