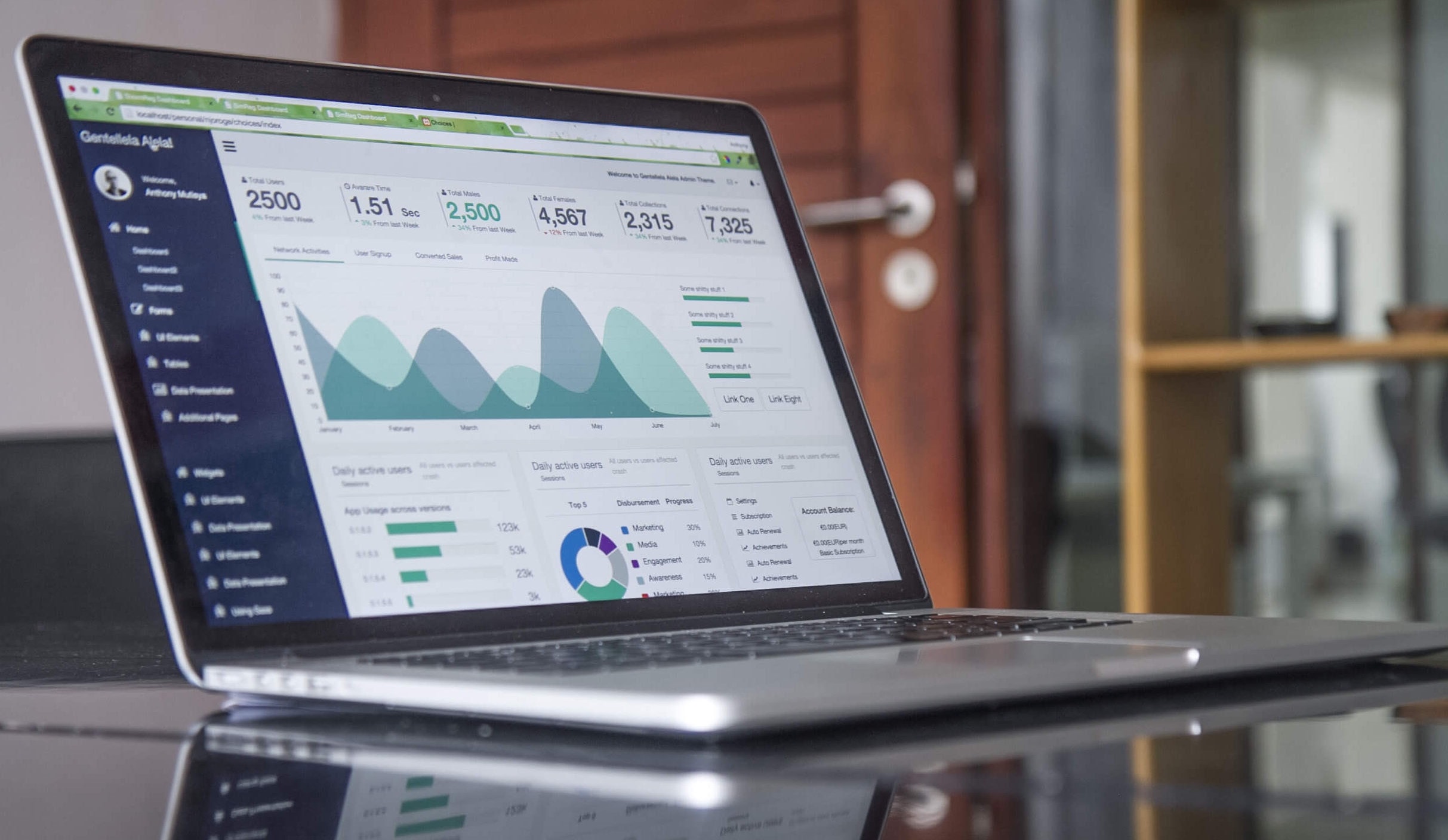 How to Build a Consolidated MarTech Stack
By Austin LaRoche, ATAK Interactive CEO
As marketing plays a bigger role in the greater buyer journey, marketers have started to rely on technological solutions to stay top of mind and maintain a competitive advantage. These technological solutions are known as MarTech, or marketing technologies, and make marketing efforts more effective and efficient.
Currently, the MarTech industry is growing at a fast rate. In 2018, the number of MarTech companies has grown from approximately 150 to 7,000. With a wide variety of technologies at our disposal, now is the time to create a consolidated and smarter MarTech stack and essentially, doing more with less.
This trend comes as no surprise. In 2019, marketing leaders answered that they utilized only 58% of their MarTech stack's potential. As such, consolidating your MarTech into an optimized stack of a few all-encompassing solutions is the key to streamlining your marketing strategy. Creating a robust but consolidated marketing technology stack will help to increase your teams' efficiency and improve all aspects of your marketing—and sales—operations, from content to customer relationships.
But before we jump into building a MarTech, here's a quick rundown of what a MarTech stack entails.
What Is a MarTech Stack?
A marketing technology stack, or MarTech stack for short, is a set of technologies and tools a business combines to manage and improve their marketing across the customer lifecycle. Essentially, a MarTech stack enables the marketing and sales team to connect with buyers at different stages of their journey.
The focus of creating a MarTech stack is to improve internal collaboration, easily measure the impact of marketing activities, and reach customers in new ways. These tools are often effective on their own, but when "stacked" together in a format that works intuitively, the stack will create a cohesive digital experience that will nurture your customers and prospects.
All MarTech stacks should include the following core technologies:
Customer Relationship Management (CRM) System
All companies need a central place to store and manage their customers' (both current clients and prospects) contact information. That's why a CRM system is essential when building a consolidated MarTech stack. As a central warehouse for all customer data, a CRM system helps businesses personalize and improve all aspects of the buyer journey, from lead generation all the way to retention, so your team can improve relationships with potential and current customers.
Marketing Automation Platform
As the name suggests, marketing automation is using software to automate certain marketing activities. When trying to attract, connect, close, and delight, a marketing team must often perform repetitive tasks such as email marketing and social media posting. But with a marketing automation platform, these repetitive tasks are automated and still capable of delivering a personalized experience to your customers. A marketing automation software will automatically monitor the level of engagement activity for each contact in your CRM database.
Sales Enablement Tools
From sales automation to customer support and customer success, sales enablement tools play a crucial role by streamlining outreach, lead management, deal management, and customer communication. By managing and automating these processes at scale, sales and marketing teams can better prioritize and execute tasks in a more streamlined and efficient way.
Content Management System (CMS)
At the heart of any marketing strategy is content. Content is how you attract leads, convert those leads into customers, and get them to come back. As such, a CMS is an essential part of a MarTech stack. A CMS is a platform that allows users to create and manage a website, even without technical experience in coding. Any website changes, from a small edit to the text to creating entirely new pages, can be easily managed. Having a good and intuitive CMS platform can help ensure that your content remains fresh and up to date, which in turn optimizes your SEO, drives traffic to the site, and leads to more conversions.
Before you consolidate your MarTech stack, we recommend including HubSpot as it encompasses all the core functions mentioned above.
Now, here's how to build a consolidated MarTech stack for your company.
Step 1: Devise your marketing strategy
The first step to building a consolidated MarTech stack is to plan out your marketing and sales strategy based on your product or service and target market. You'll also need to analyze your current practices and identify where they match the strategy and where you need to do things differently. What you're missing can help shed a light on what functions are needed for your marketing and sales teams.
Step 2: Run an audit
The next step is to run an audit on your existing MarTech to discover any gaps and redundancies that may exist. Be sure to include any piece of software used by any employee on your marketing and sales team, from email applications to CRM platforms. The main goal of this step is to find out which technologies you can eliminate to streamline your MarTech stack.
Step 3: Define your (technology) needs
After you run your audit, you'll have a better idea about the current state of your stack setup and how to streamline it. Your new consolidated MarTech stack should align with your strategy so the next step is to identify what technology you need in your stack to enable your strategy. During this time, you may realize that your team has identified needs that aren't fulfilled by the core technologies listed above, such as social media and email. These needs can be addressed with the following common MarTech categories:
Website Analytics
Analytics tools enable the marketing and sales teams to gain a deeper insight into who their customers are. This software measures the performance of your website, content, and campaigns to fuel decisions on how to increase the effectiveness of your marketing efforts.
Email Marketing
Email marketing has one of the highest returns on investment (ROI), making an email marketing platform a worthwhile investment. This MarTech helps you grow your list of email subscribers, design and build emails, create segmented lists to enable a higher degree of personalization, and track the performance of your emails.
Social Media Marketing
As part of a MarTech stack, a social media marketing software enables you to schedule, manage, and analyze the results of your campaigns to save you time and help you become more agile.
Search Engine Optimization (SEO)
Optimizing your website for organic search is an important step to drive traffic to the site. While SEO tools aren't as necessary as the others, adding an SEO tool to your MarTech stack can help boost your lead generation efforts.
Step 4: Plan how to manage data
A MarTech stack relies on shared data. Since each platform in your MarTech stack will be collecting its own set of data, it's important to figure out how it will all be managed. At this point, looking into marketing technologies that seamlessly integrate and share information in real-time will be crucial. Doing so will help consolidate this data so it can be viewed through a single-view dashboard and alleviate any gaps in reporting. We strongly recommend including HubSpot as part of your streamlined MarTech stack as it has an ecosystem of over 200 platforms and apps.
Step 5: Implementation
The last step in building a consolidated MarTech stack is implementation. The end result shouldn't have any redundancies or gaps and all components should seamlessly work together.
The bottom line
The need for consolidated MarTech stacks is growing as more businesses move toward creating cohesive and data-driven experiences for their customers. Instead of growing larger in number, MarTech stacks need to get smarter, more streamlined, and increasingly interconnected to empower both the marketing and sales. That's why we also consolidated our MarTech stack. Here's how ours looks like: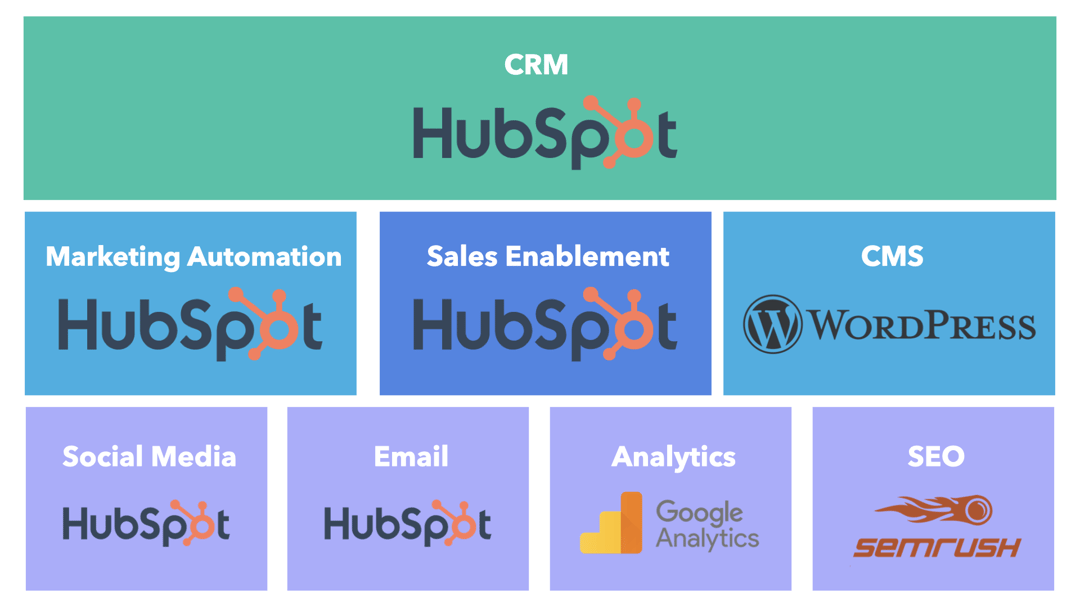 Is your MarTech stack working seamlessly?
Do you know what technologies your organization is using, and are they organized and integrated seamlessly? With over 8,000 solutions to choose from, it can be difficult to architect the right MarTech stack. If you're looking for a partner who can help set up and consolidate your technology solutions, align your marketing and sales activities, and support your business goals, contact us to take the first step towards a smarter MarTech stack.
Related Posts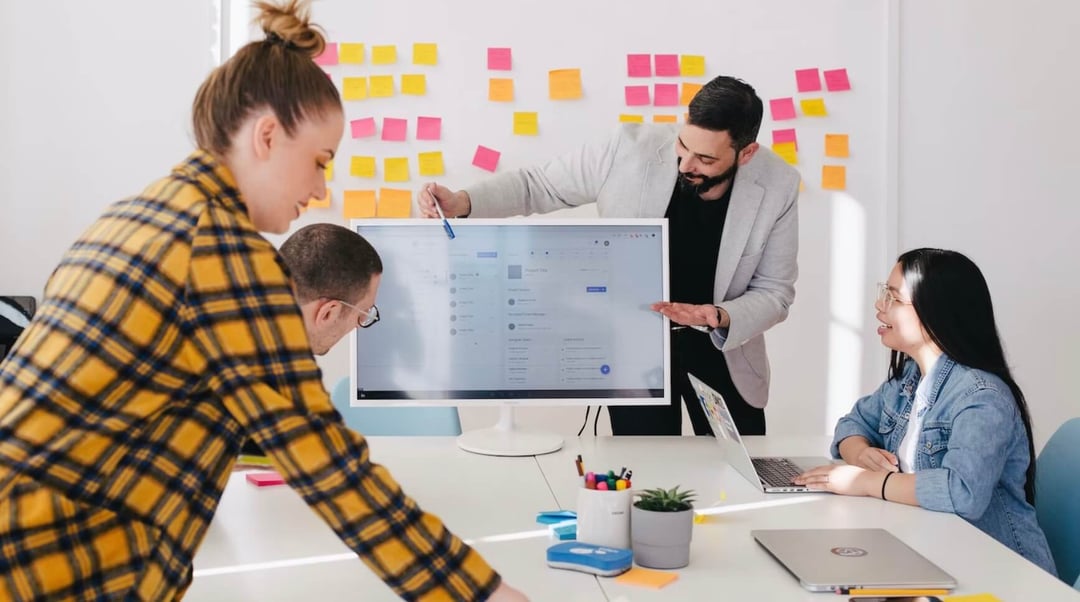 Marketing Strategy Agency Derivatives and Growth Unlocked
Marketing is an essential aspect of any business. It can help increase brand awareness, attract new customers, and drive sales. However, developing an…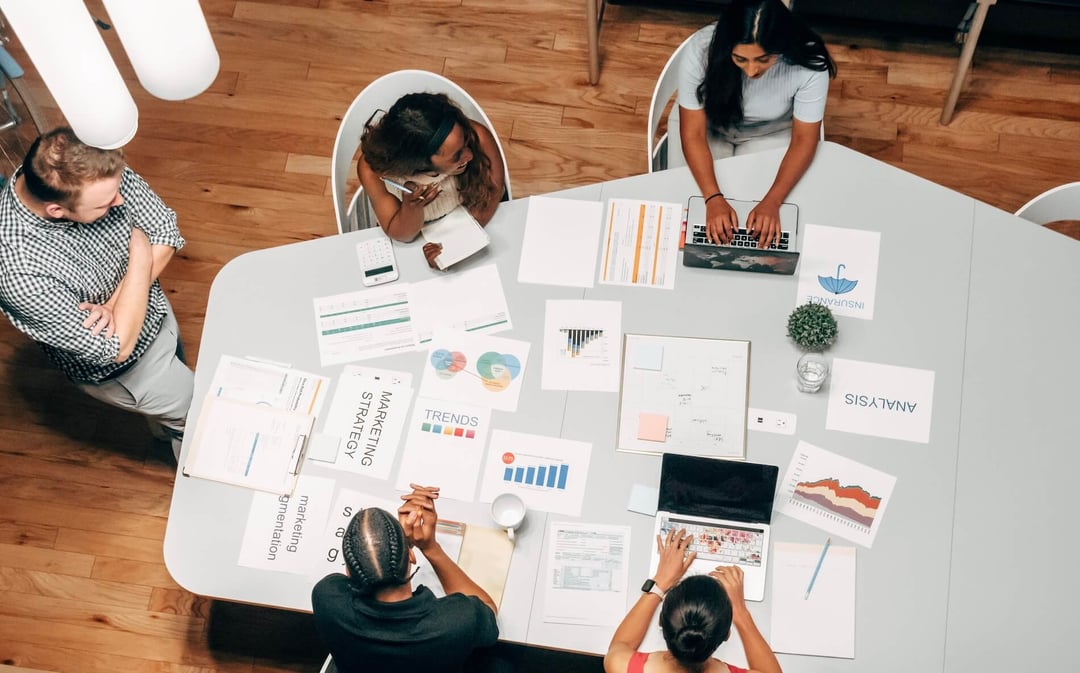 Boosting ROI: Benefits of Hiring a Marketing Strategy Agency
Are you looking for ways to enhance your marketing strategy and increase your returns? Look no further than Derivatives, a top-tier marketing strategy…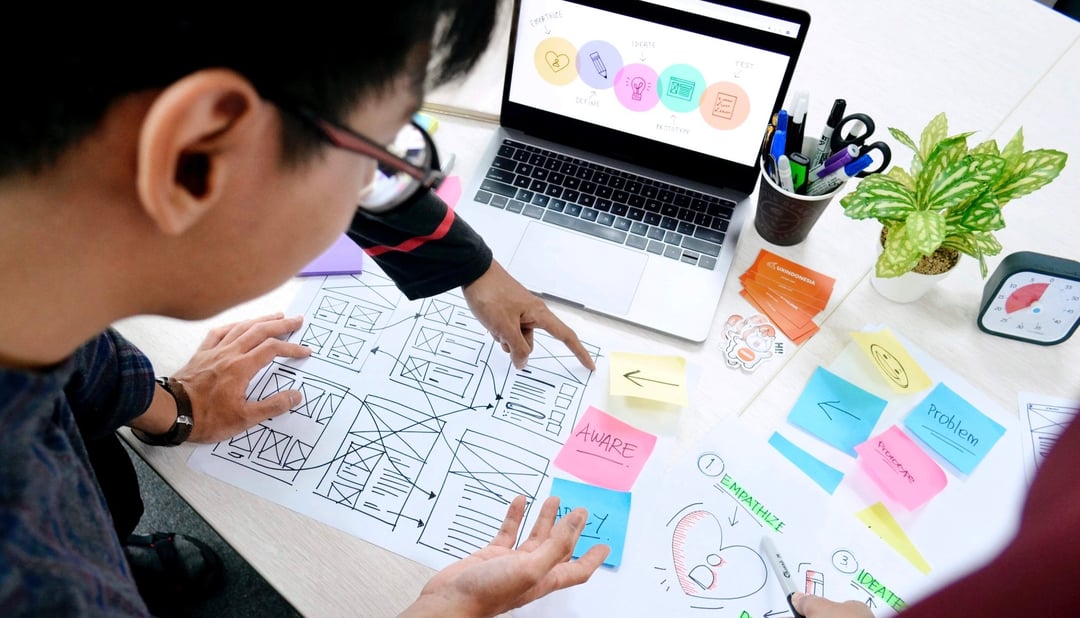 The Role of a Web Design Agency in Boosting Your Online Presence
We examine the field of web design and the work of web designers in this blog. It takes a variety of talents, including graphic design, coding, and user…
Want to learn more about how ATAK can help you?