The Situation
The LA84 Foundation is an incredible organization that is dedicated to improving the lives of children through structured play and athletics. They give millions of dollars each year to non-profits in the Southern California area to help propel their mission. Famously, their efforts dating back decades gave access and opportunity to the Williams sisters to learn the game of tennis by competing in the LA84 Foundation/NJTL Program at East Compton Park.
In the fall of 2017, on the cusp of their annual Youth Summit, the Foundation reached out to ATAK in hopes of helping them with a new creative direction. Through print and digital channels, we were asked to help them pivot from a focus on the history of the Olympic Games and the organization's past success and bring light to a current crisis in our country they identified as "The Play Equity Gap," and the fight for all children to have access to structured play.
While LA84 wanted to make sure they came off as solution-driven leaders, they knew that step one was to bring awareness that a crisis exists. Play Equity is more than just a problem, it is a true social justice issue.
The Solution
ATAK began by creating a series of advertisements for the LA Times leading up to the Summit. After listening to the executive team at the LA84 Foundation and understanding their vision for a crisis-focused advertisement, our concepts shined a spotlight on the sad realities children in underserved areas were facing. We went bold, with taglines like "P.E. is a Social Justice Issue" and "1 in 4 Poor Kids are Obese" to bring awareness. The LA84 Foundation's President passed along to our creative team that a rep from the Times told her it was one of the most powerful ad campaigns she'd seen in the paper in her time there.
We built on the success of this new direction. We began working on new collateral – outdoor signage, street signs, and billboards! The campaign built the momentum necessary for the organization to feel confident in launching an institute on Play Equity in 2018.
Our work includes:
Conceptualization of elements of a new Brand identity
Content + Design

Print Collateral

LA Times Ad Series
Street Banners
Billboards
Outdoor Signage
Double-sided Postcard
Event signage

Digital Collateral

CEO powerpoint presentations
UX wireframes
Email Newsletter templates
Social Media graphics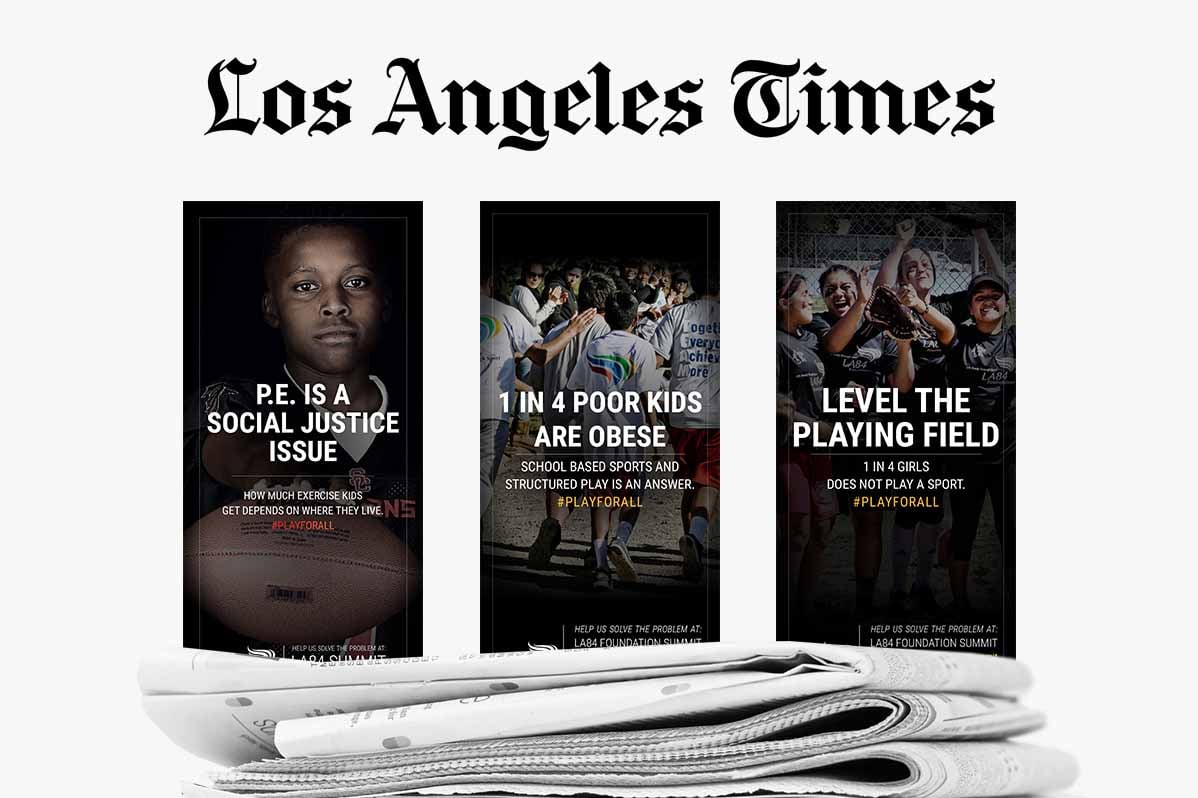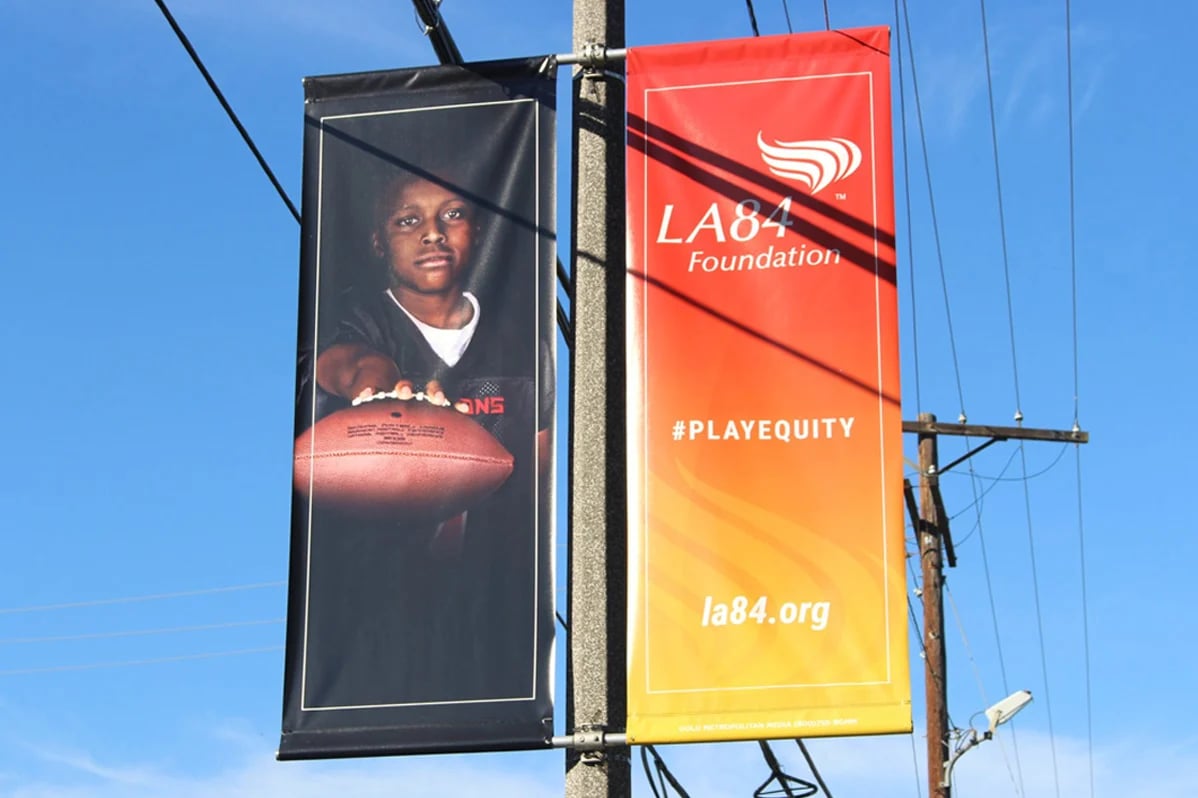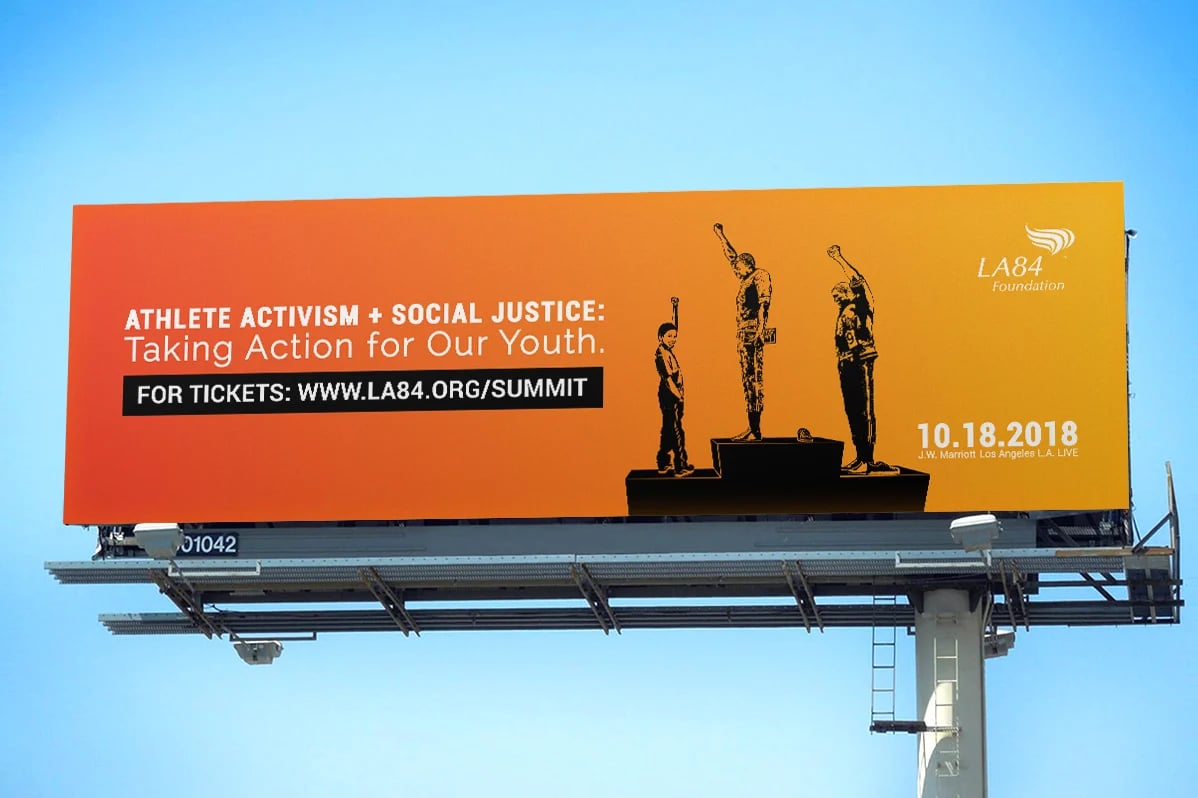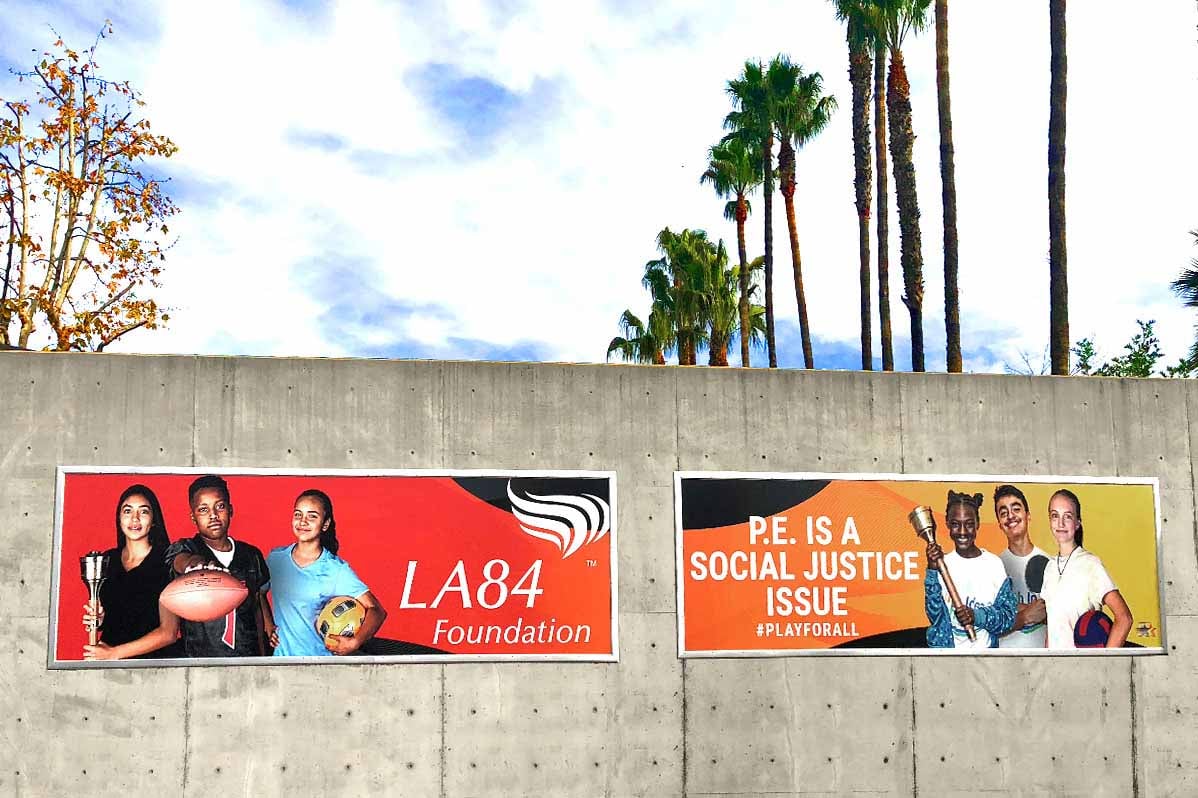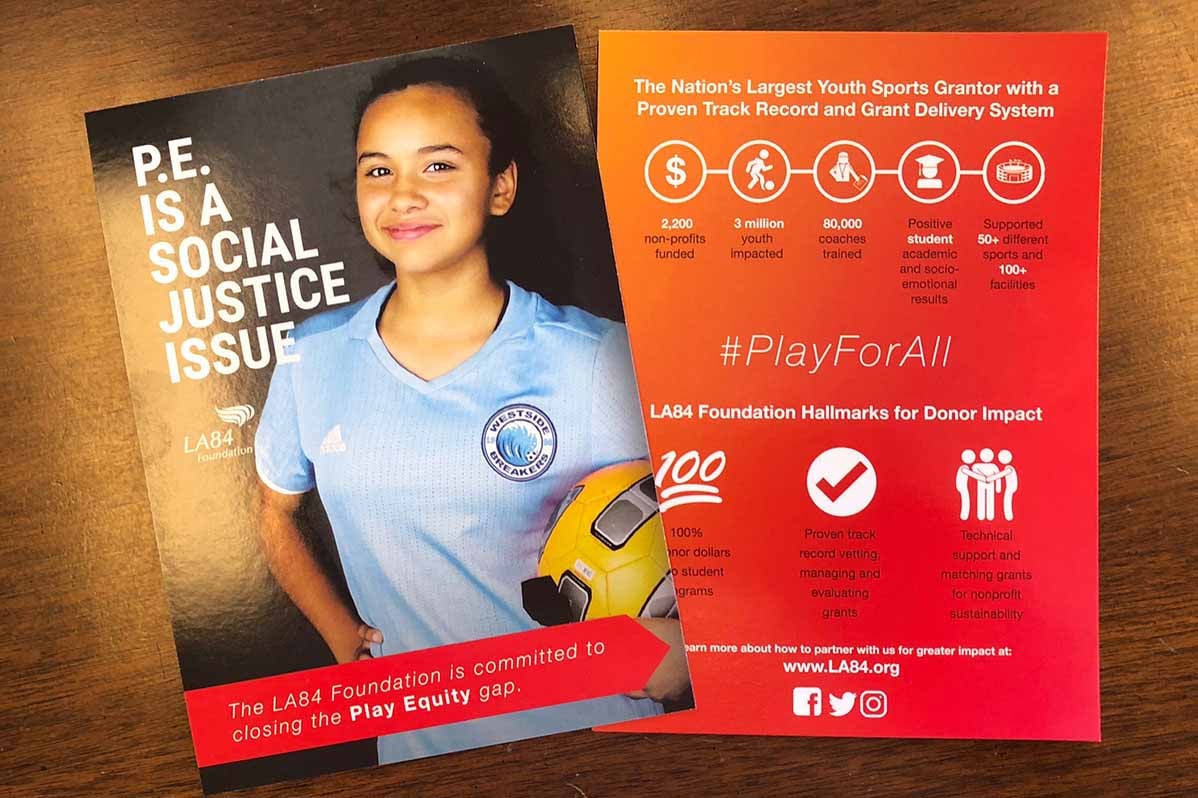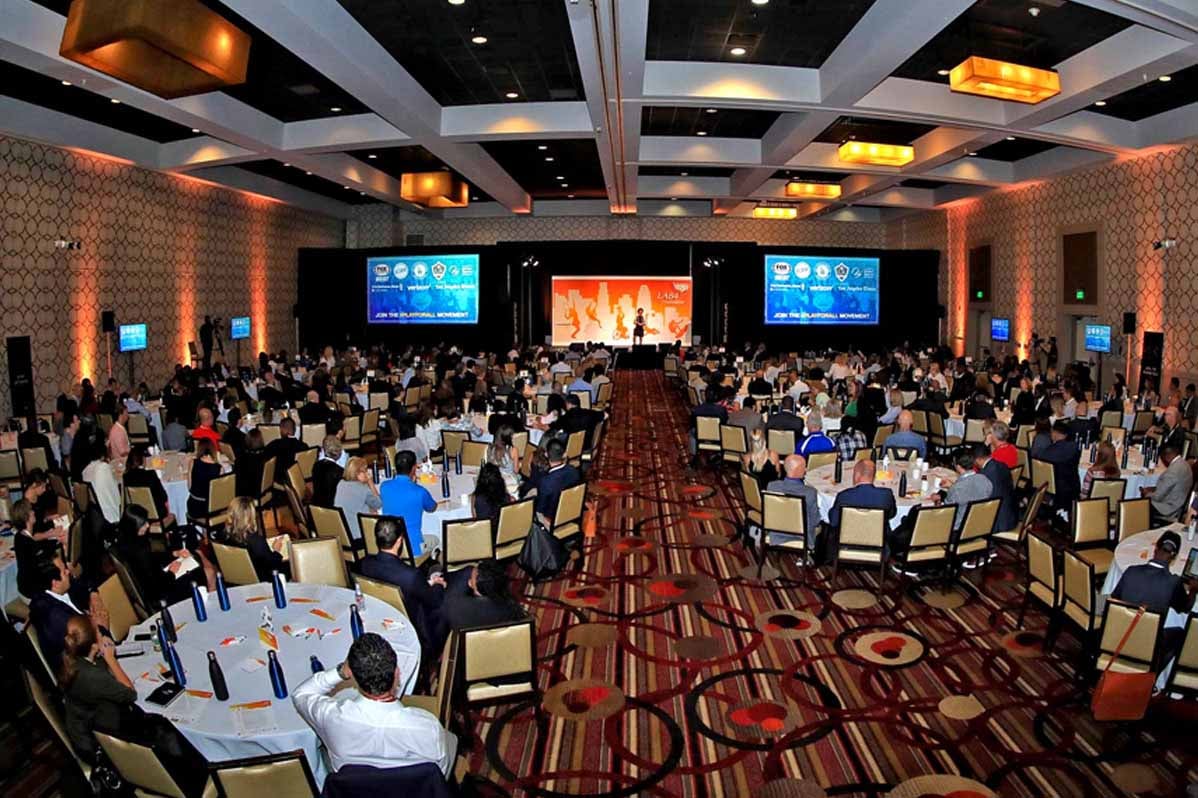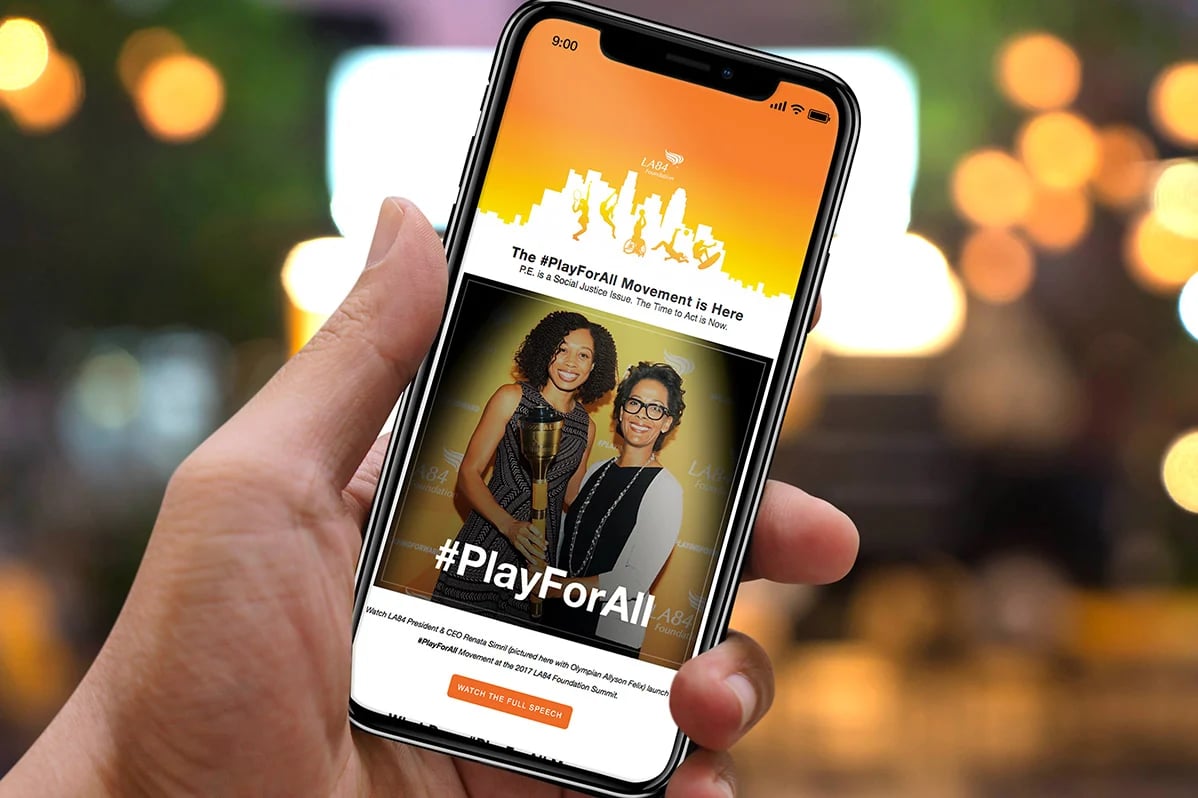 Want to learn more about how ATAK can help you?
Tell us what challenges you are facing. We will have the right person contact you.
Contact Us Today!