The Situation
Sebastien Lagree developed a full-body conditioning system using innovative technology and a methodology he named the Lagree Fitness™ Training Method. The equipment is leased across the world to studios and trainers certified in his method.
With the company growing very quickly, Sebastien also opened his own fitness studio concept, Lagree Fitness Studio. Sebastien's marketing roadmap for the brand required developing two new websites, an online learning management system, a custom ERP system for licensee management, and an e-commerce store.
The Solution
First, ATAK built an open-source, custom-designed web site, and a learning management system for the company, for the studios, and for Sebastien's personal site. The ERP-integrated system was developed with quality control measures, enabling Sebastien and the Lagree Corporate Team to check in and see where all the studio owners and trainers are in their training, licensing, and payments process. From there, we added e-commerce stores (2) for customers and licensees looking to buy branded accessories, clothing, and used equipment.
ATAK also designed and developed a custom gym locator where users can search by country and zip code, and the introduction of an annual online Megaformer Challenge contest where users enter their measurements before and after, and users can vote for winners.
Our work includes:
Redesigned and built 4 new websites with Codeigniter and WordPress
Developed a custom Learning Management System for LagreeFitness.com
Developed a custom ERP and custom invoicing system for licensee payments
Upgraded brand identity for all Lagree brands
Optimized all sites for search engines (SEO)
Designed print collateral for gym members and new customers
Added an e-commerce store on Shopify
Expanded email marketing campaigns
Created the Megaformer Challenge Online Contest for 2017 and beyond
Added an International Gym Store Locator so customers can find locations by zip code or country
Upgraded the online video library to new dedicated host for better UX
Website hosting, support, and management for all online assets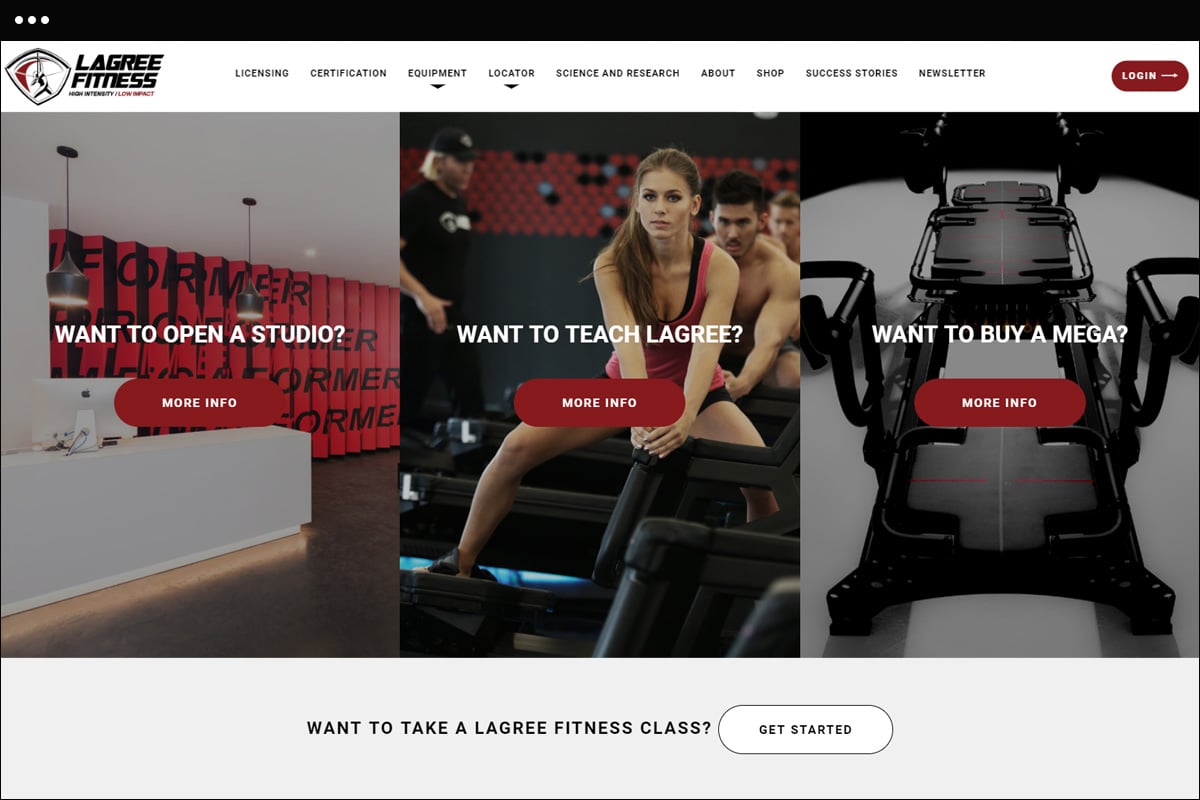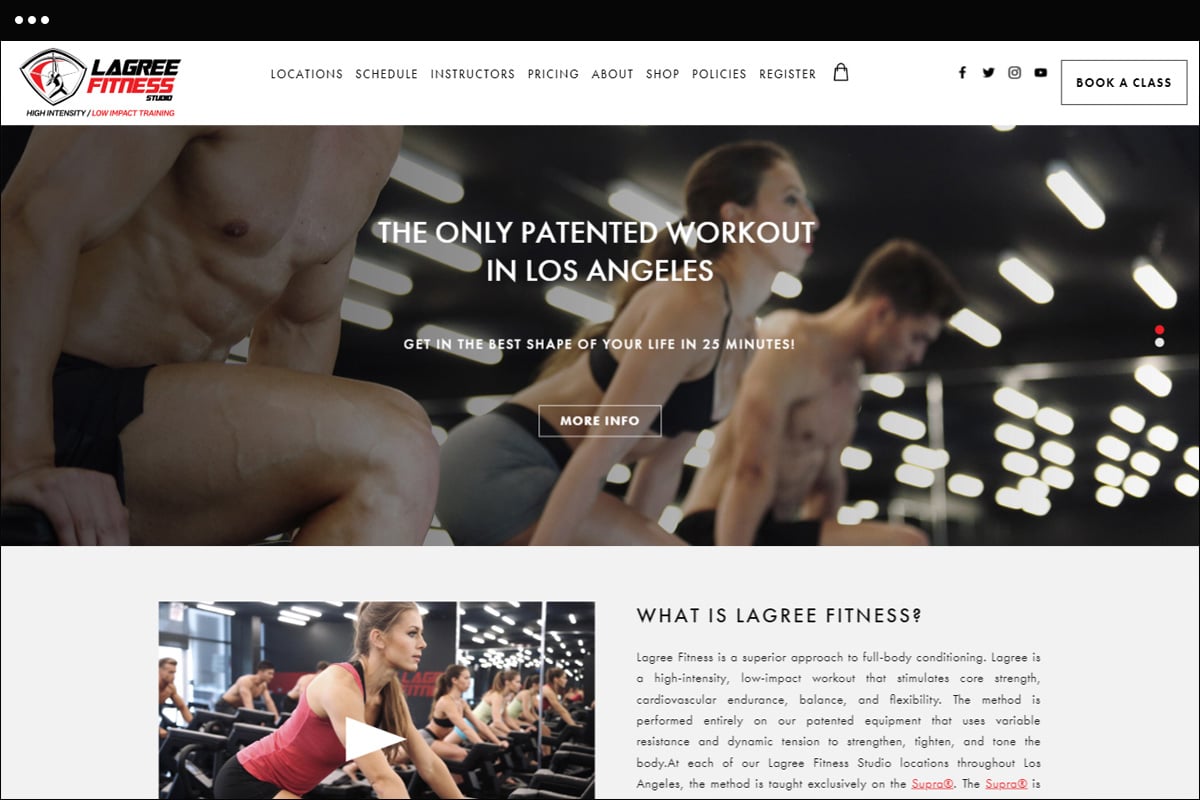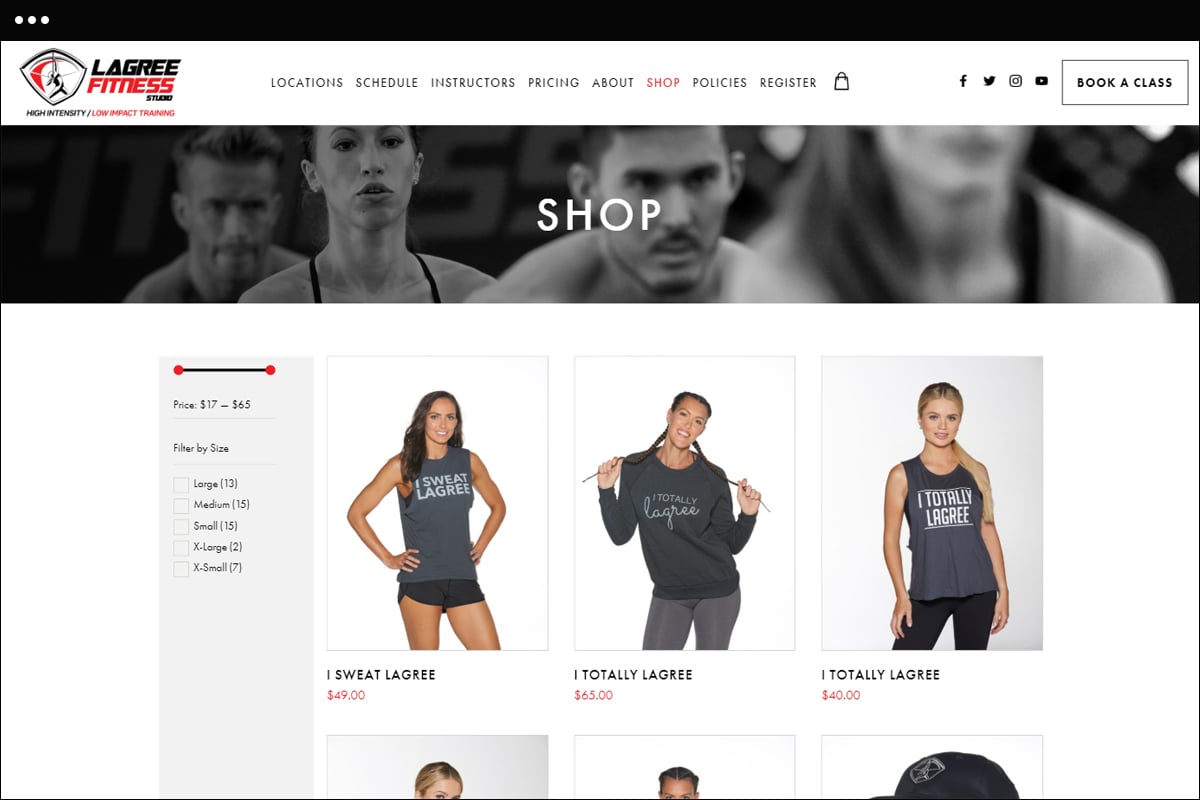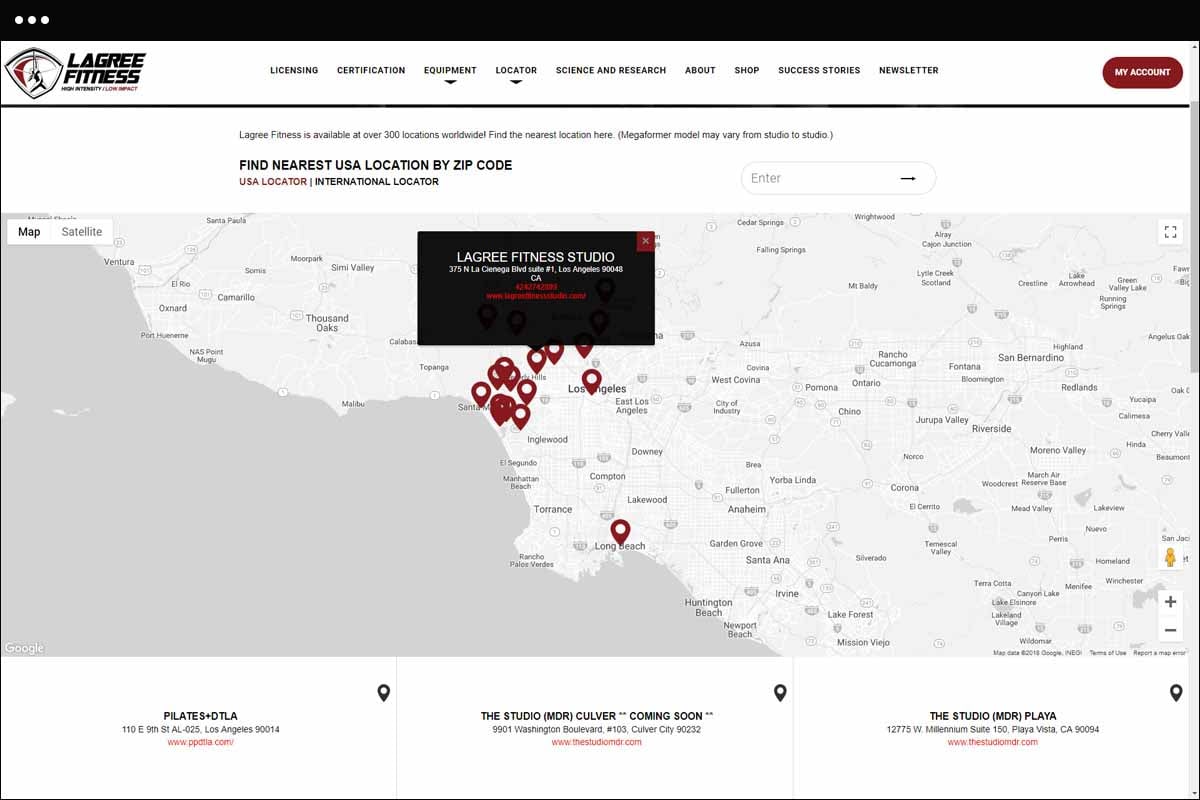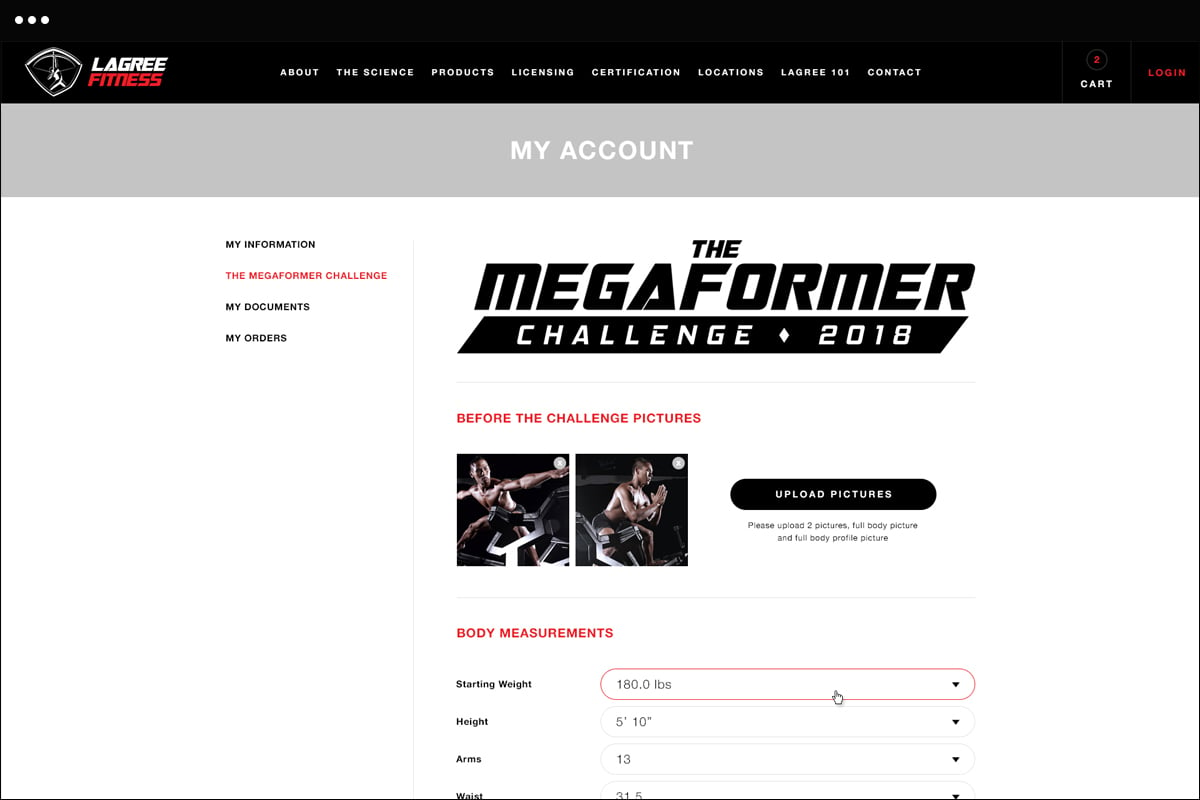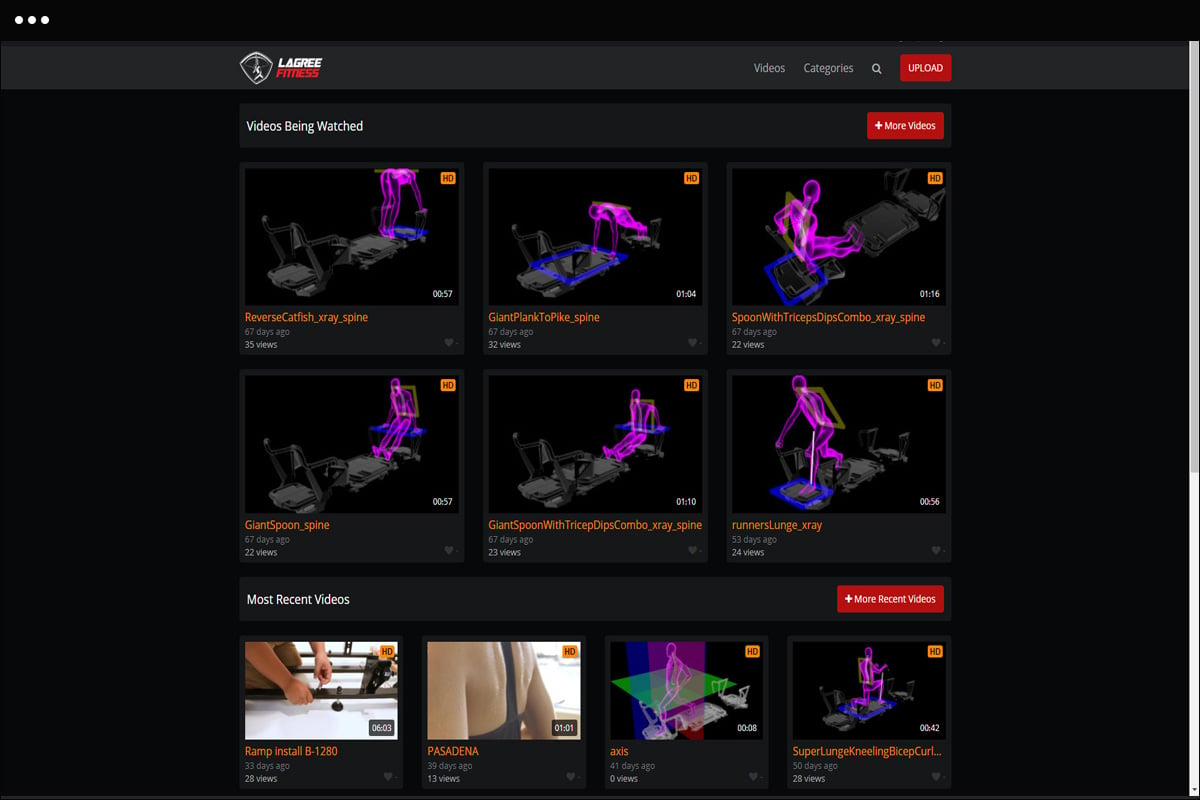 Want to learn more about how ATAK can help you?
Tell us what challenges you are facing. We will have the right person contact you.
Contact Us Today!