The Situation
Furniture of America E-Commerce is a trusted partner and supplier to top E-Commerce retail websites. The organization has been recognized by the top shipping companies as having the most functional "Pick, Pack and Ship" process for furniture in the industry.
In late 2017, they came to ATAK Interactive looking to expand with 3 new B2C brands; Homes Inside & Out, miBasics, and Sun & Pine. The goal was to have all 3 websites work under one eCommerce framework so that all orders, customers, site content, etc. for all three sites would be managed in one place. These new websites added an additional revenue stream for B2C orders while simplifying inventory management across multiple business channels (several websites online + inventory warehouses).
A user-friendly layout was a key focus, but designing with scalability in mind was the greater design goal. These sites needed to maintain the integrity, quality assurance, and freshness of the brands while offering the company a foundational structure on which to build.
The Solution
ATAK approached this project systematically with a streamlined process that ensured we hit our deadlines for the launch of all three sites. As design would finish on one site, it would move to code and we could begin designing the next. This efficiency helped us manage the large scale nature of the development in a way that consistently kept all parts moving forward.
Upon custom design and responsive html coding, ATAK installed and customized the cart/framework, Magento 2.0 Community Edition, and set up all requirements. Our comprehensive scope ensured we optimized the site with security features, lead generation tools, and conversion optimization measures. Additionally, we trained the Furniture of America team on how to manage their site content, fulfill orders, and oversee the operations of their store.
Additional customizations for this project included a custom shipping calculator, special order details capabilities within user accounts, a custom look book editor, and more.
Our work includes:
Complete custom website redesign based on close consultation with the FOA team
Built on a Magento 2.0 Community Edition Content Management and E-Commerce system
Integrated a WordPress Blog
Created a custom product import
Added capability for 360 Degree Product Viewing
Created a custom shipping calculator for the product details page
Added a Refer a Friend program
Added a reorder tool so users can quickly order things they have ordered in the past
Optimized for search, including product and landing pages
Integrated 3rd party communication tools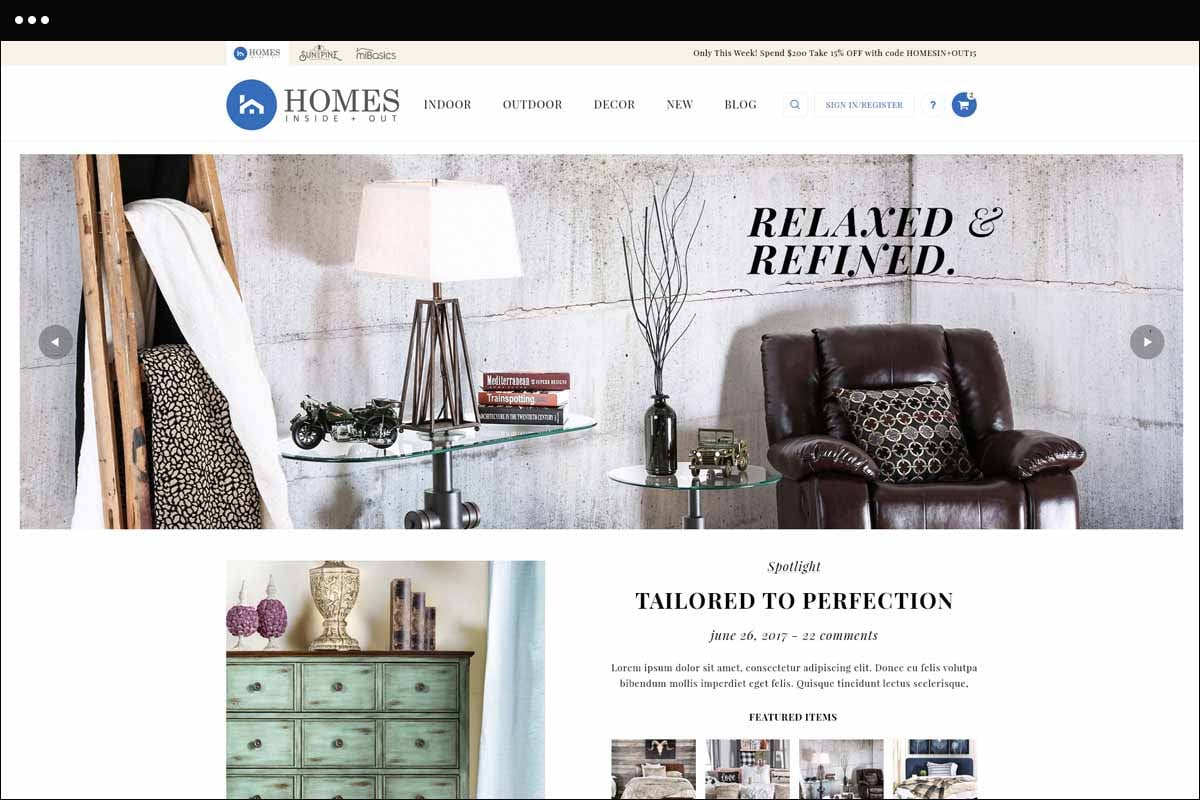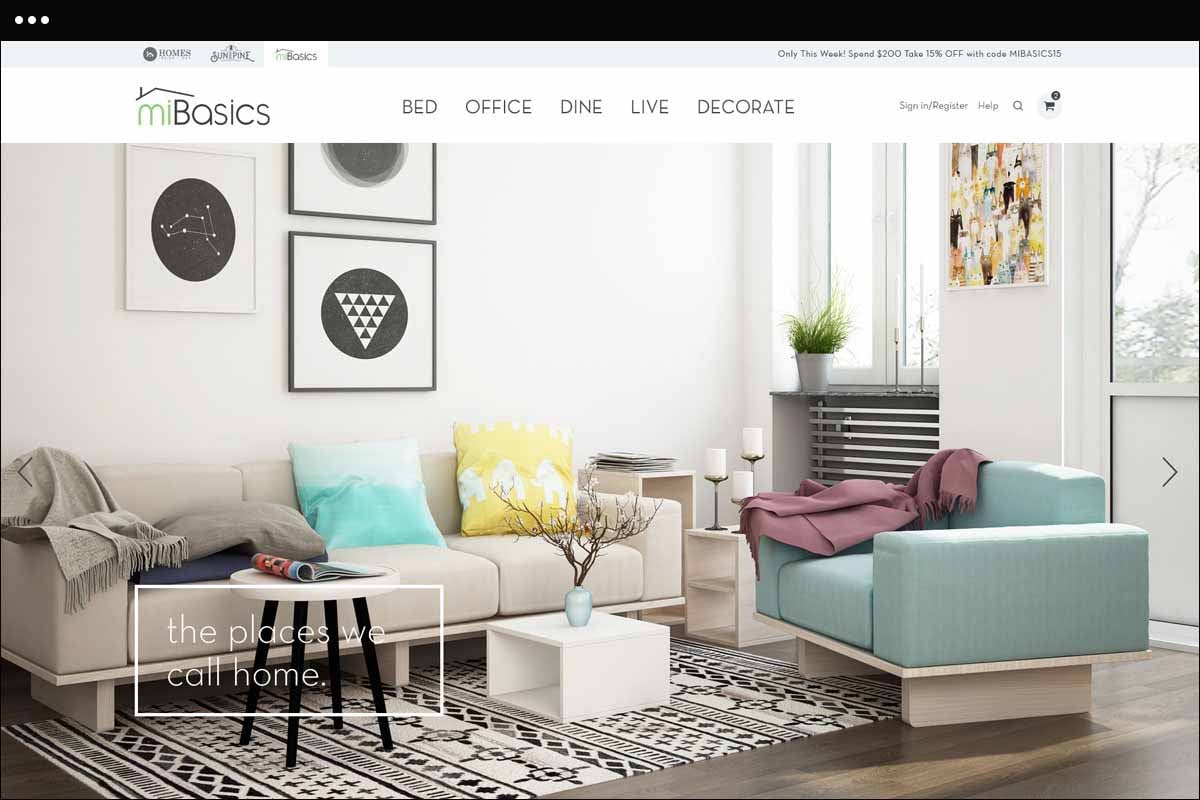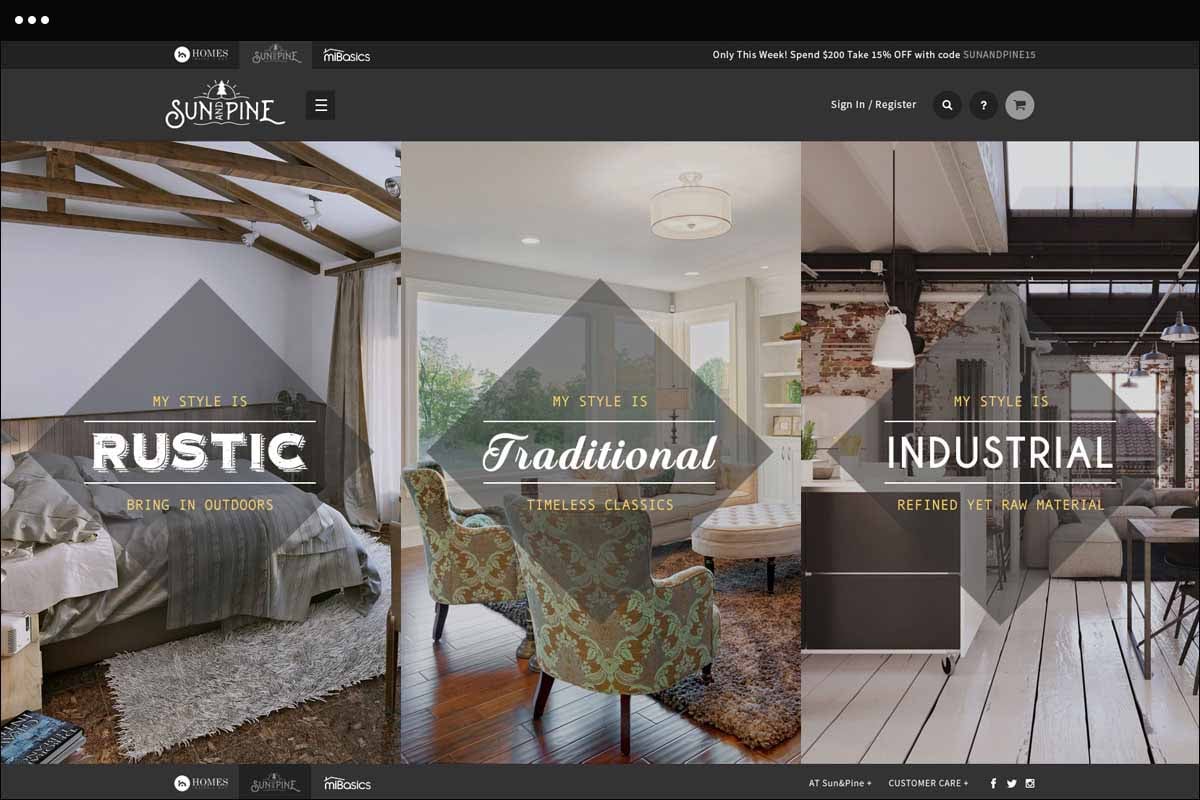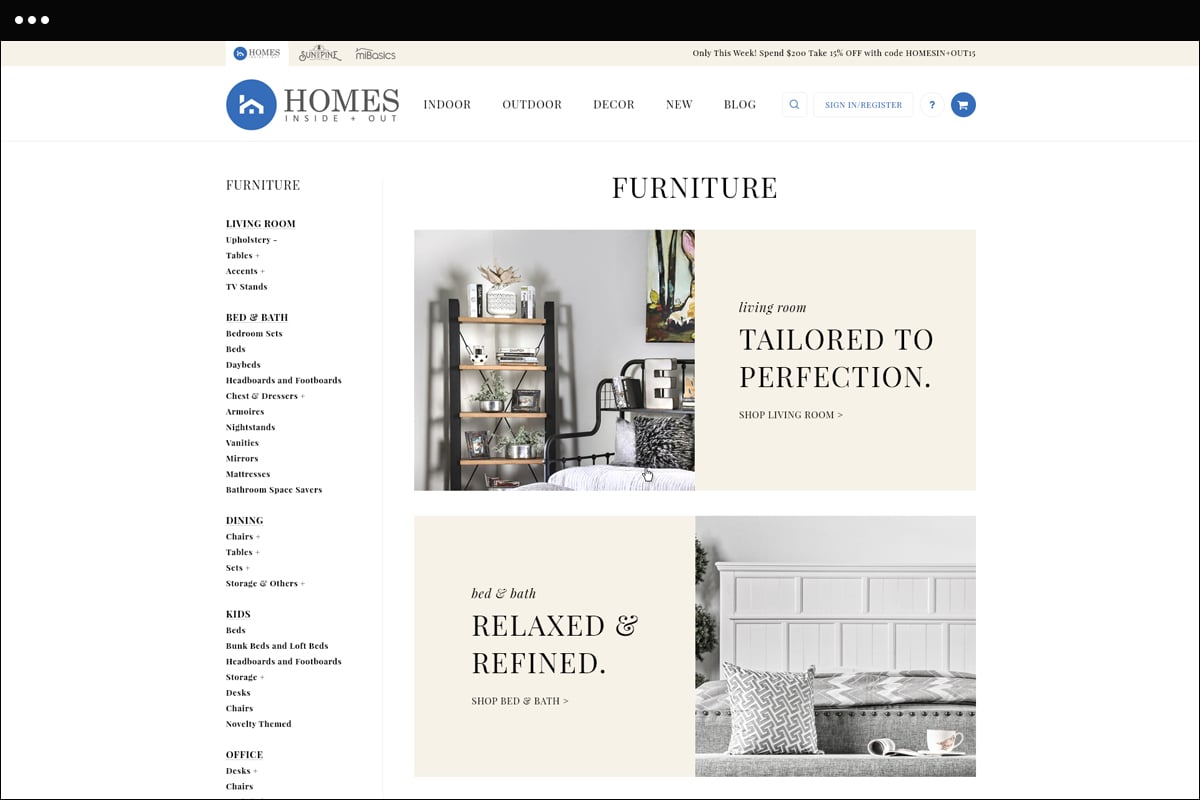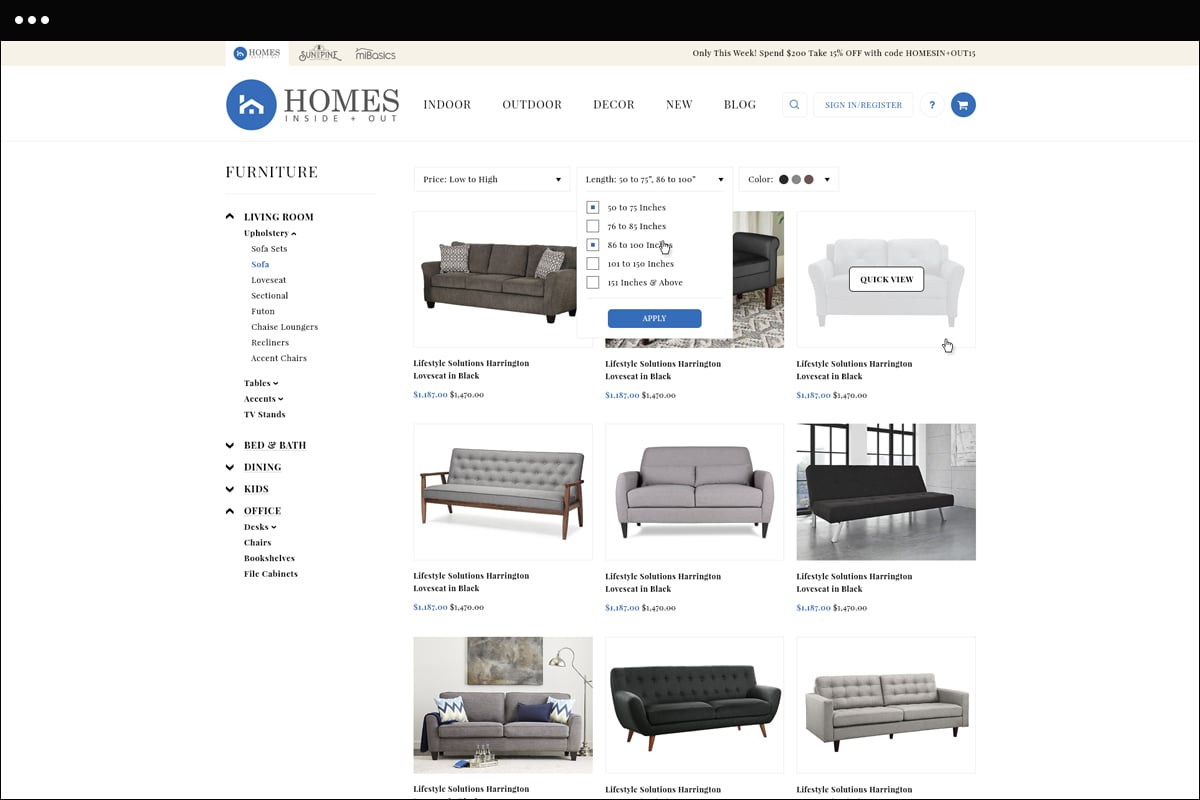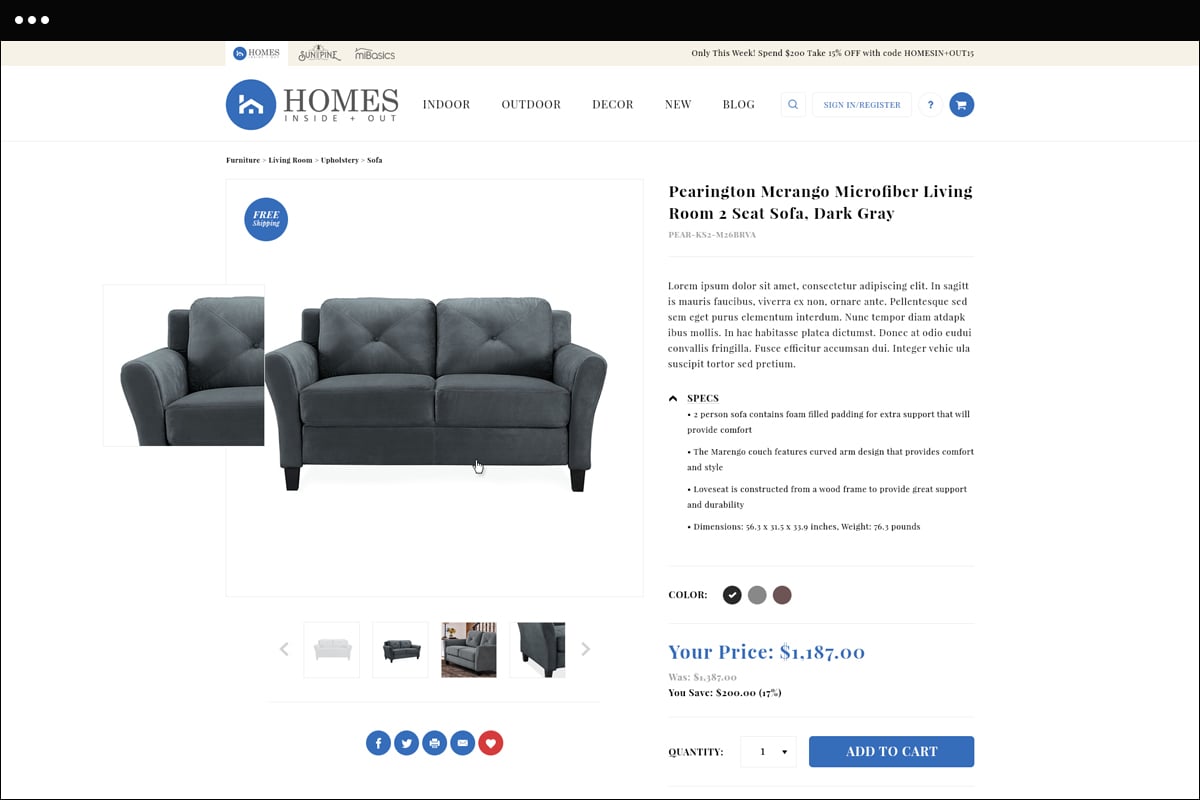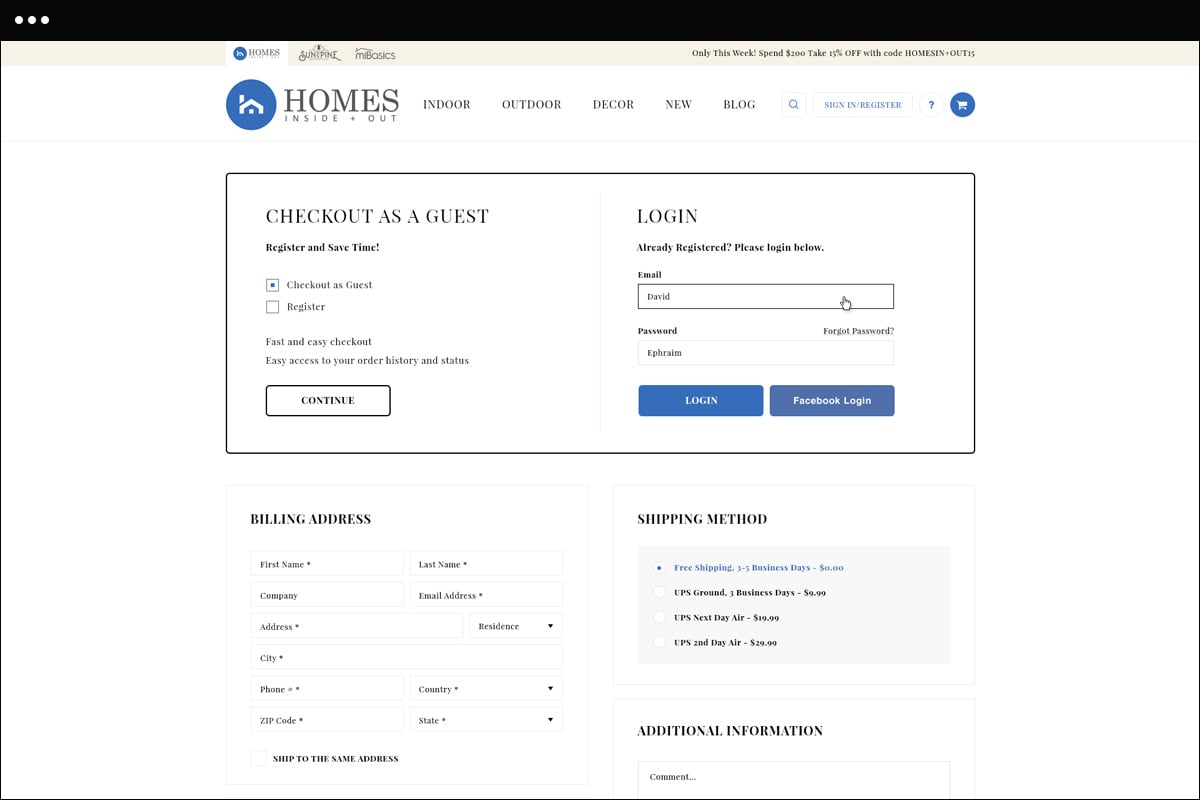 Want to learn more about how ATAK can help you?
Tell us what challenges you are facing. We will have the right person contact you.
Contact Us Today!