HubSpot & NetSuite: Benefits, Features, & How To Get Started
HubSpot & NetSuite: Benefits, Features, & How To Get Started

In the dynamic world of modern business, achieving operational excellence is no longer an aspiration but a necessity. The HubSpot NetSuite integration stands as a testament to this necessity, offering a unique and powerful solution for seamlessly harmonizing your business processes and customer relationship management. In this article, we'll embark on a comprehensive journey into the realm of HubSpot and NetSuite integration, exploring its exclusive strengths, uncovering specific features that set it apart, and illustrating how it empowers your business to ascend to new heights of efficiency and success.


Understanding the HubSpot NetSuite Integration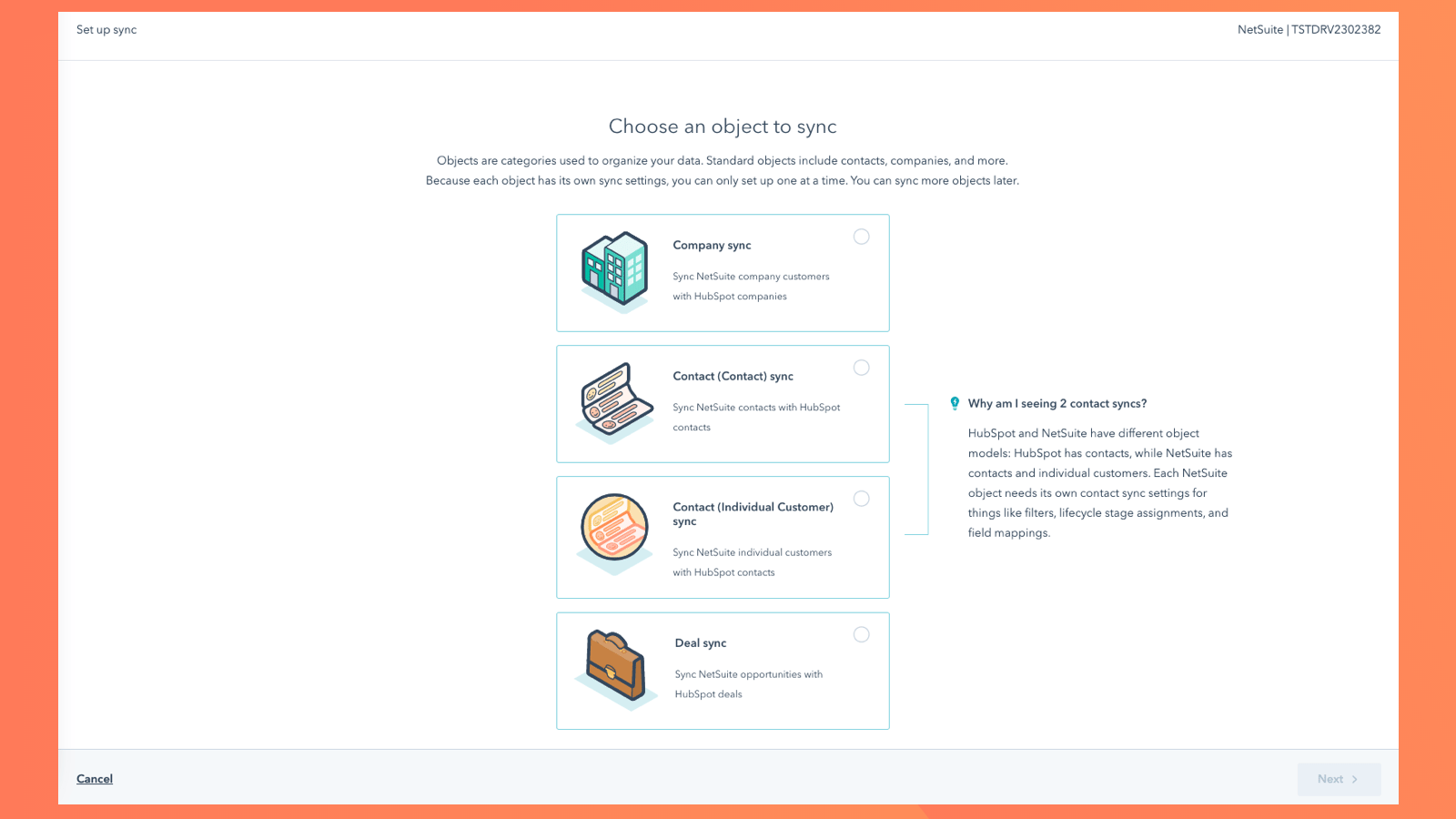 In a fast-paced business environment, precision, data accuracy, and outstanding customer experiences are non-negotiable. The HubSpot NetSuite integration serves as the critical link between your business processes and customer relationships, providing a streamlined, cohesive platform that automates interactions, enhances operational efficiency, and transforms data into actionable insights.

Unified Business Processes: Seamlessly combine your NetSuite business operations with HubSpot, creating a comprehensive solution for managing orders, inventory, and transactions, all while keeping your CRM data impeccably synchronized.

Intelligent Automation: Leverage the power of intelligent automation, where customizable workflows trigger actions based on specific customer interactions. This smart automation amplifies customer engagement and fosters deeper connections.

Data-Driven Decision-Making: Unify your business data within HubSpot to gain a 360-degree perspective on customer interactions, transaction histories, and business performance. This data-centric approach sharpens your decision-making and strengthens customer relationship management.



Embracing the Benefits of the HubSpot NetSuite Integration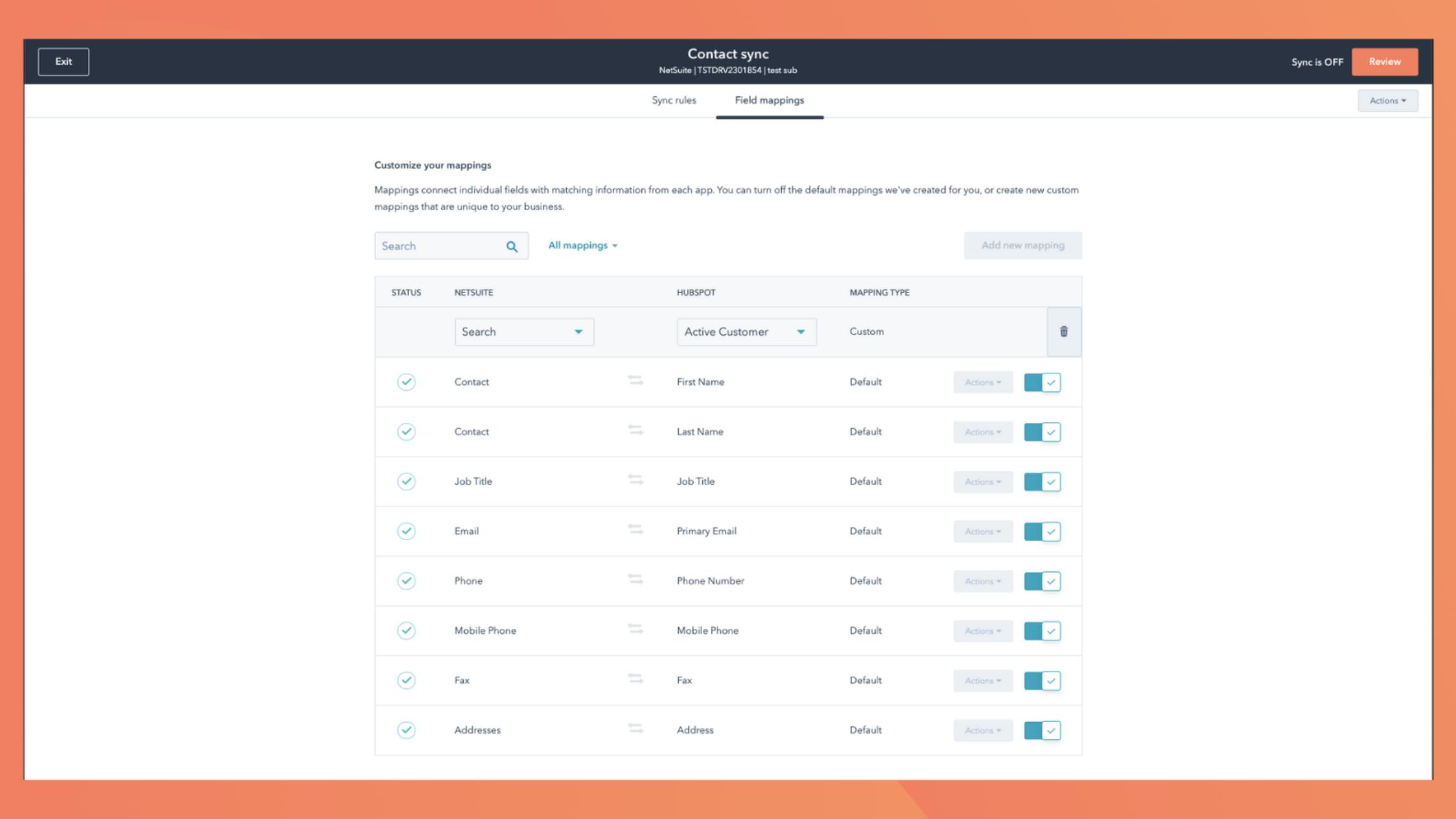 The HubSpot NetSuite integration delivers unique advantages to elevate your business operations and customer relationships:

Enhanced Operational Efficiency: Real-time synchronization within HubSpot streamlines your business management. From efficient order processing to maintaining precise inventory records, you can now perform these tasks without the need to switch between platforms.

Automated Customer Engagement: Intelligent workflows automate customer interactions, ensuring that customers stay informed about order status and fostering transparency and satisfaction. This automated engagement encourages customer loyalty and repeat business.

Comprehensive Customer Insights: Seamlessly connect customer interactions with your business data to gain a holistic understanding of customer engagement, transaction histories, and business performance. This profound insight enables personalized experiences and maximizes revenue opportunities.

Seamless Customer Interaction: Integrated business processes empower your team to provide personalized, efficient experiences. Customer interactions are streamlined, aligning your business processes and customer relationship management seamlessly.


Distinctive Features of the HubSpot NetSuite Integration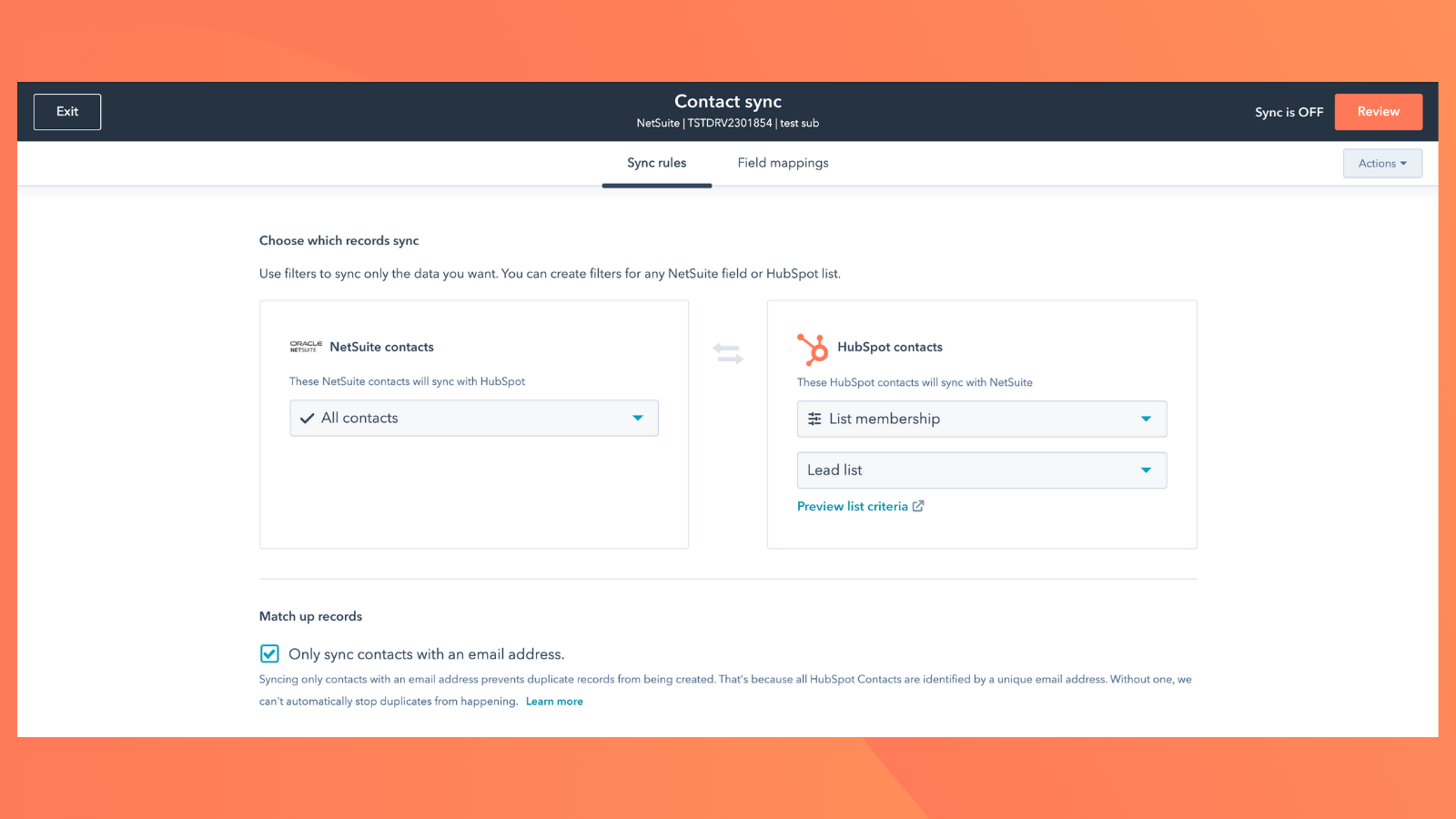 These unique features set the integration apart:

Real-time Order Processing: Efficiently manage order processing within HubSpot, providing real-time order information and seamless fulfillment, ensuring customer satisfaction.

Intelligent Customer Notifications: Craft and implement intelligent workflows that automatically notify customers about order status, guaranteeing transparency and enhancing their satisfaction.

In-depth Transaction Histories: Consolidate customer transaction histories within HubSpot, offering valuable insights into purchasing patterns and preferences for highly targeted engagement.

Seamless Data Harmony: Ensure consistent and accurate business data across both platforms, offering a superior user experience and mitigating the risk of errors.

Actionable Insights: Generate detailed reports and actionable insights into your business operations and customer interactions. Utilize these insights to make data-driven decisions and optimize performance in real-time.
Getting Started with the HubSpot NetSuite Integration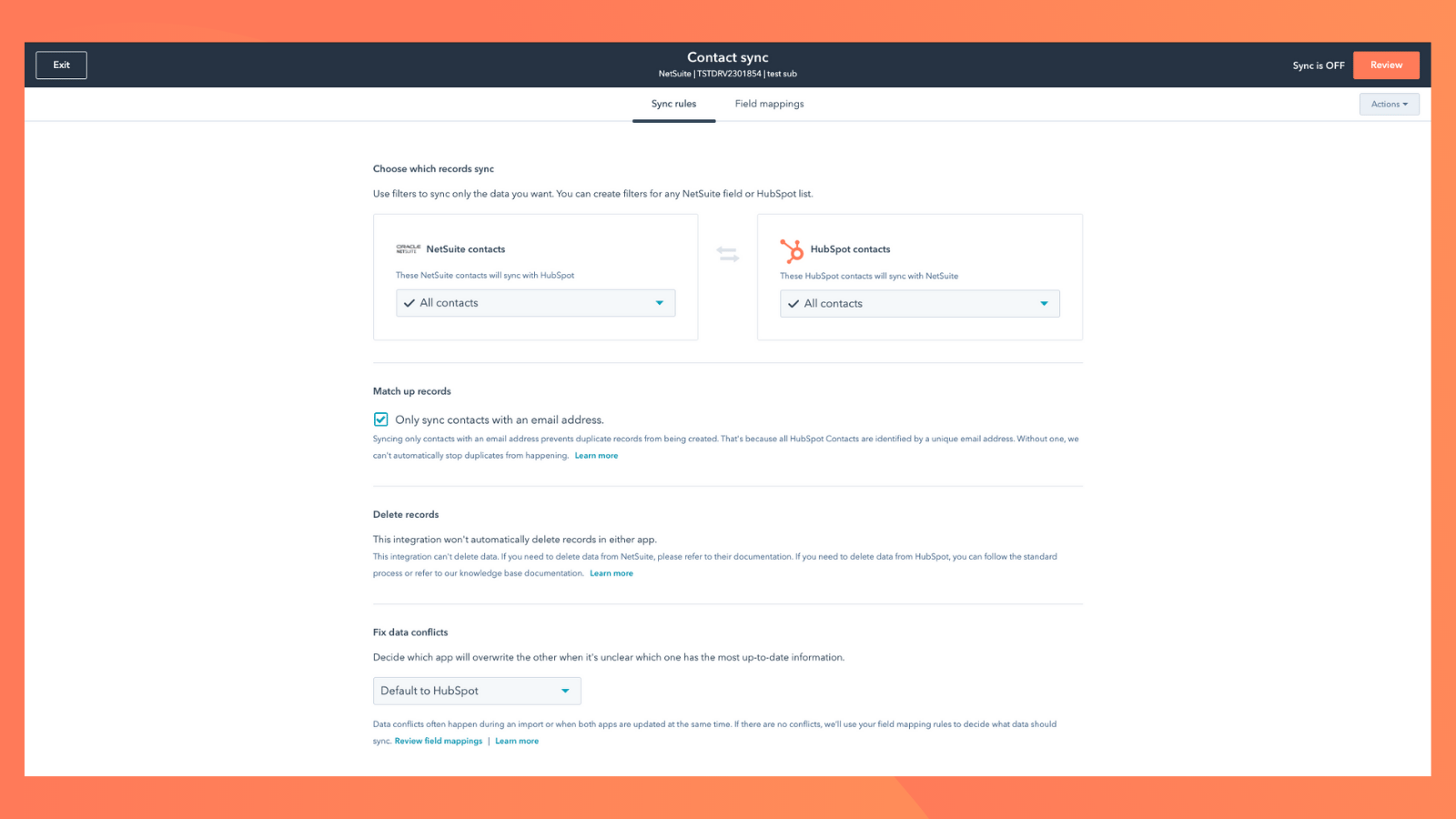 Starting your integration journey is simple:

Integration Setup: Visit the HubSpot App Marketplace, search for NetSuite, and install the integration into your HubSpot account.

Account Connection: Log in to your NetSuite account from HubSpot and grant the necessary permissions to enable seamless data flow between the two platforms.

Workflow Customization: Configure automation rules within HubSpot to trigger customer interactions based on specific behaviors and interactions. This streamlines customer engagement and enhances business processes.
Conclusion
The HubSpot NetSuite integration is your key to streamlining business operations and fortifying customer relationships. By merging your business processes with HubSpot CRM, this integration empowers you to efficiently manage your operations, automate customer interactions, and provide a seamless, exceptional customer experience. Whether your business is in retail, manufacturing, or any other industry, the HubSpot NetSuite integration paves the way to optimized business processes and empowered customer engagement.