HubSpot & FreshBooks: Benefits, Features, & How To Get Started
HubSpot & FreshBooks: Benefits, Features, & How To Get Started

In today's ever-evolving business landscape, effective financial management and nurturing customer relationships are paramount for success. The HubSpot FreshBooks integration offers a powerful solution, seamlessly connecting your financial operations with customer relationship management. In this article, we'll delve into the world of HubSpot FreshBooks integration, highlighting its unique strengths, uncovering its distinctive features, and demonstrating how it can simplify your business operations and enhance customer relationships.


Understanding the HubSpot FreshBooks Integration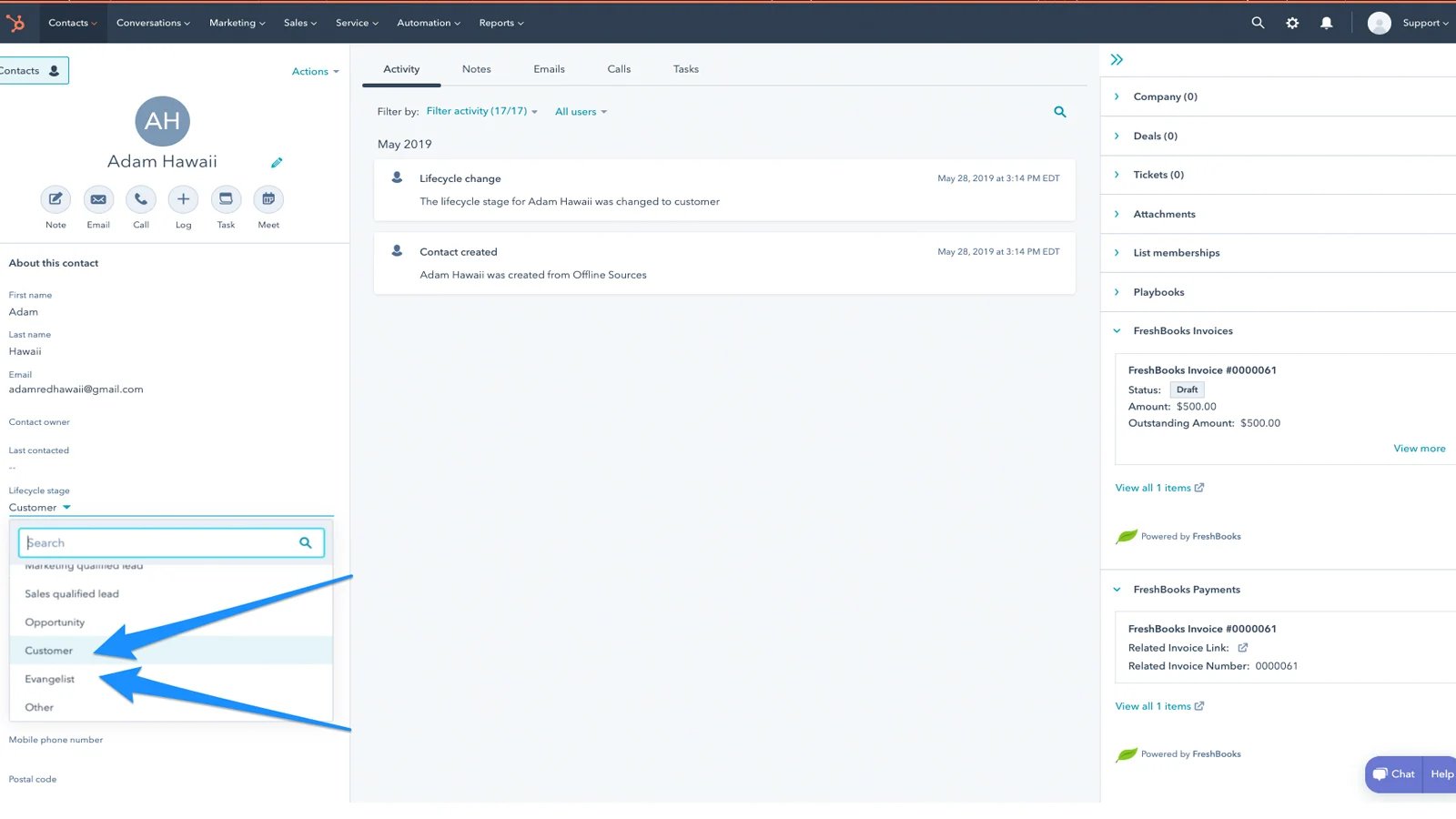 Managing finances and building exceptional customer relationships are key to the success of any business. The HubSpot FreshBooks integration bridges these two essential aspects, providing a unified platform that automates interactions, enhances operational efficiency, and provides valuable insights.

Unified Financial Management: Seamlessly combine your FreshBooks financial operations with HubSpot, creating a comprehensive solution for managing invoices, expenses, and financial data, all while maintaining precise customer data synchronization.

Streamlined Invoicing Excellence: Within HubSpot, create, send, and track invoices seamlessly, while customers can effortlessly make payments and access their financial history. This streamlined process minimizes manual effort and optimizes the payment experience.

In-Depth Financial Insights: Gain a 360-degree view of customer financial interactions, transaction history, and financial performance, all within HubSpot. Use this data-driven approach to make informed decisions and enhance customer relationships.



Unleashing the Benefits of the HubSpot FreshBooks Integration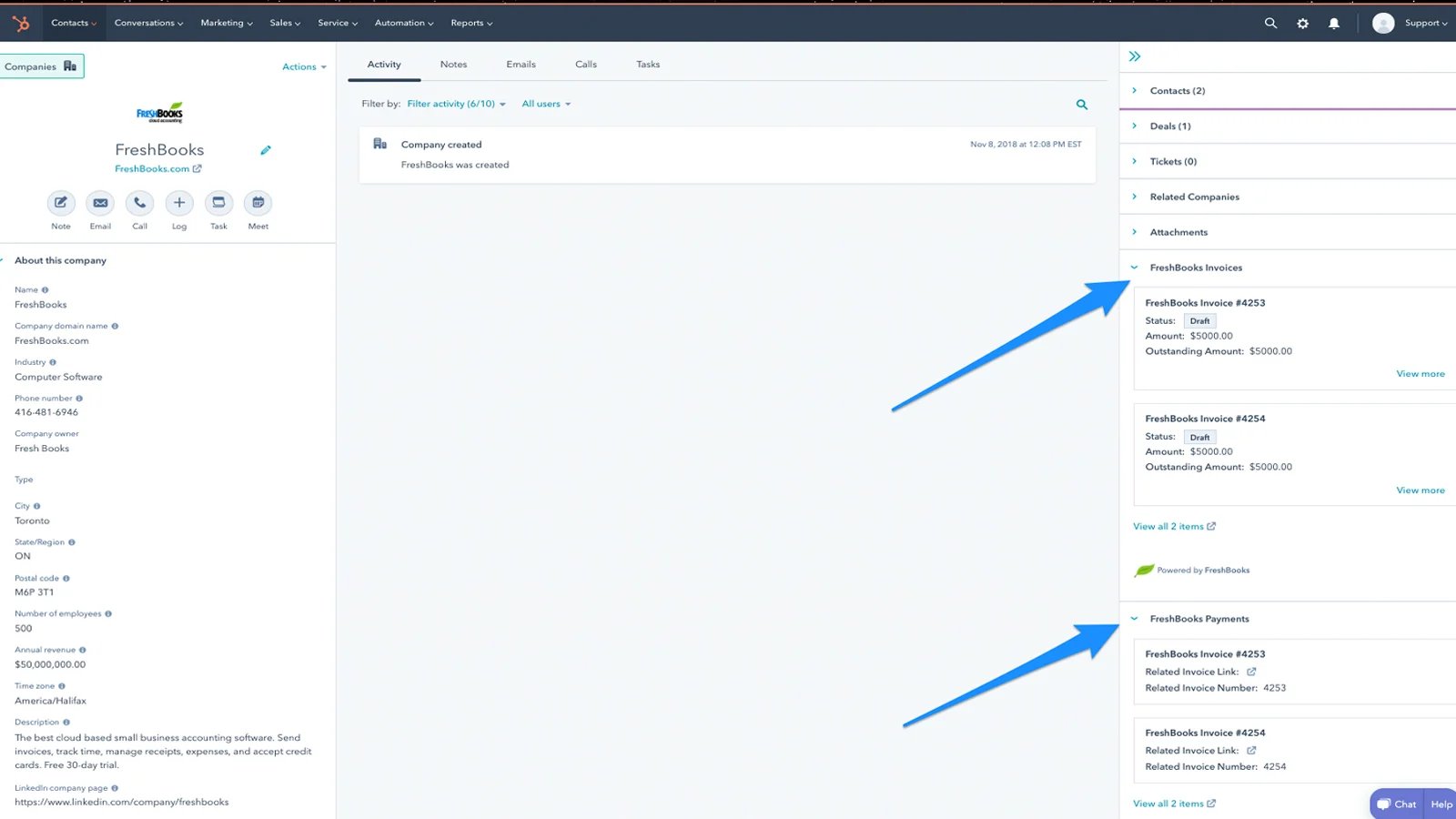 The HubSpot FreshBooks integration brings a host of benefits to enhance your business operations and customer relationships:

Optimized Financial Efficiency: Real-time synchronization within HubSpot streamlines financial management. From creating and sending invoices to tracking expenses, you can perform these tasks seamlessly without switching between platforms.

Automated Invoicing Excellence: Automated workflows for creating, sending, and tracking invoices directly from HubSpot reduce manual effort, ensuring faster payments and satisfied customers.

Comprehensive Customer Financial Insights: Seamlessly connect financial interactions with customer data to gain a comprehensive understanding of customer financial history, preferences, and behavior. This profound insight empowers you to provide personalized financial experiences and maximize revenue opportunities.

Effortless Customer Financial Interaction: Integrated financial processes empower your team to provide personalized, efficient financial experiences. Financial interactions are streamlined, aligning your financial operations and customer relationship management seamlessly.


Key Features of the HubSpot FreshBooks Integration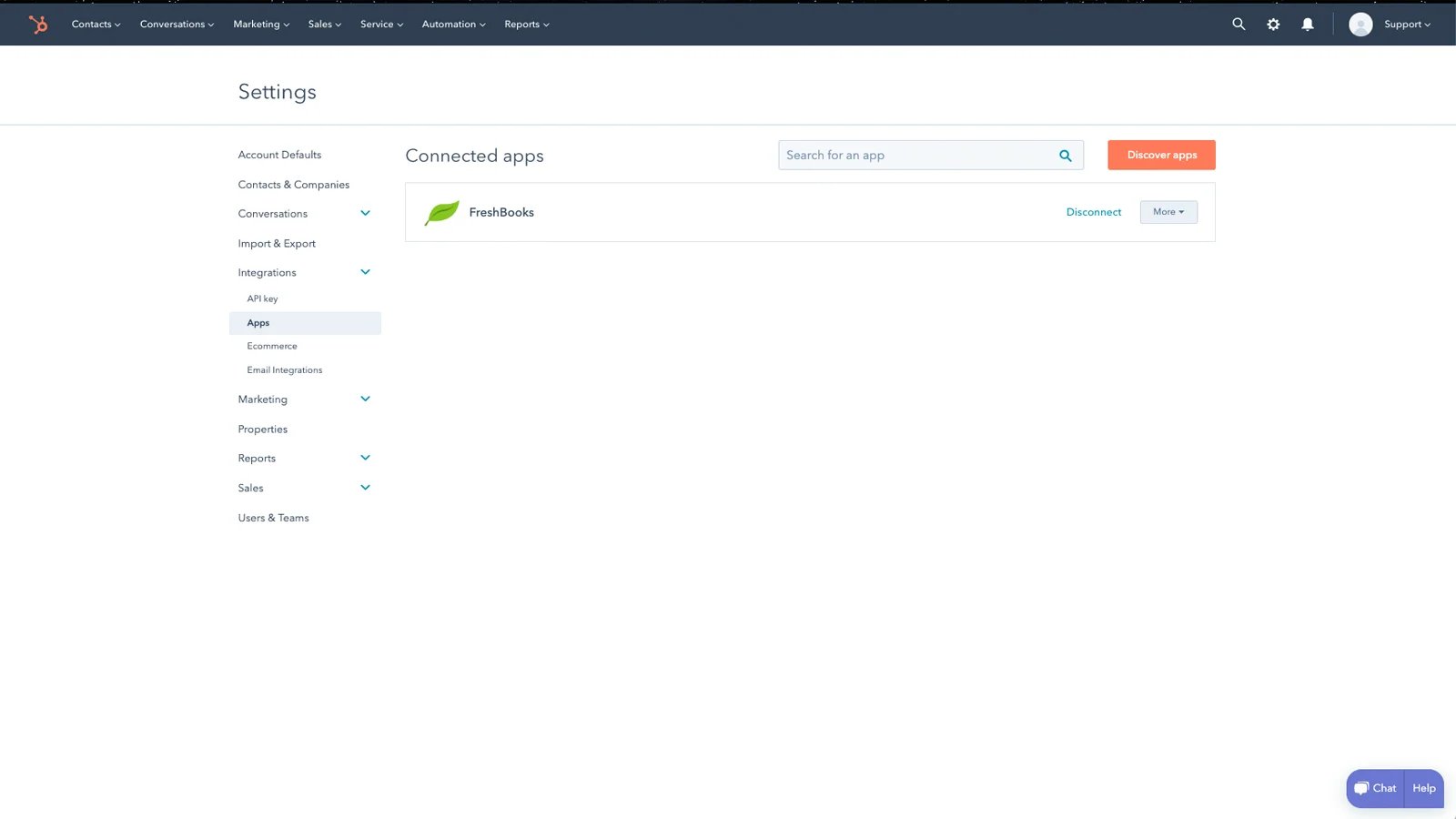 The integration boasts unique features that set it apart:

Invoicing Mastery: Manage invoicing and expense tracking within HubSpot, providing real-time financial information and seamless financial management.

Advanced Automated Invoicing Workflows: Configure automated workflows to create, send, and track invoices directly from HubSpot, reducing manual effort and improving payment processes.

Harmonious Financial Data Synchronization: Keep financial data consistently accurate across both platforms, offering a superior user experience and mitigating the risk of errors.

Actionable Financial Insights: Generate detailed reports and actionable insights into customer financial interactions, enabling data-driven decisions and real-time financial performance monitoring.
Getting Started with the HubSpot NetSuite Integration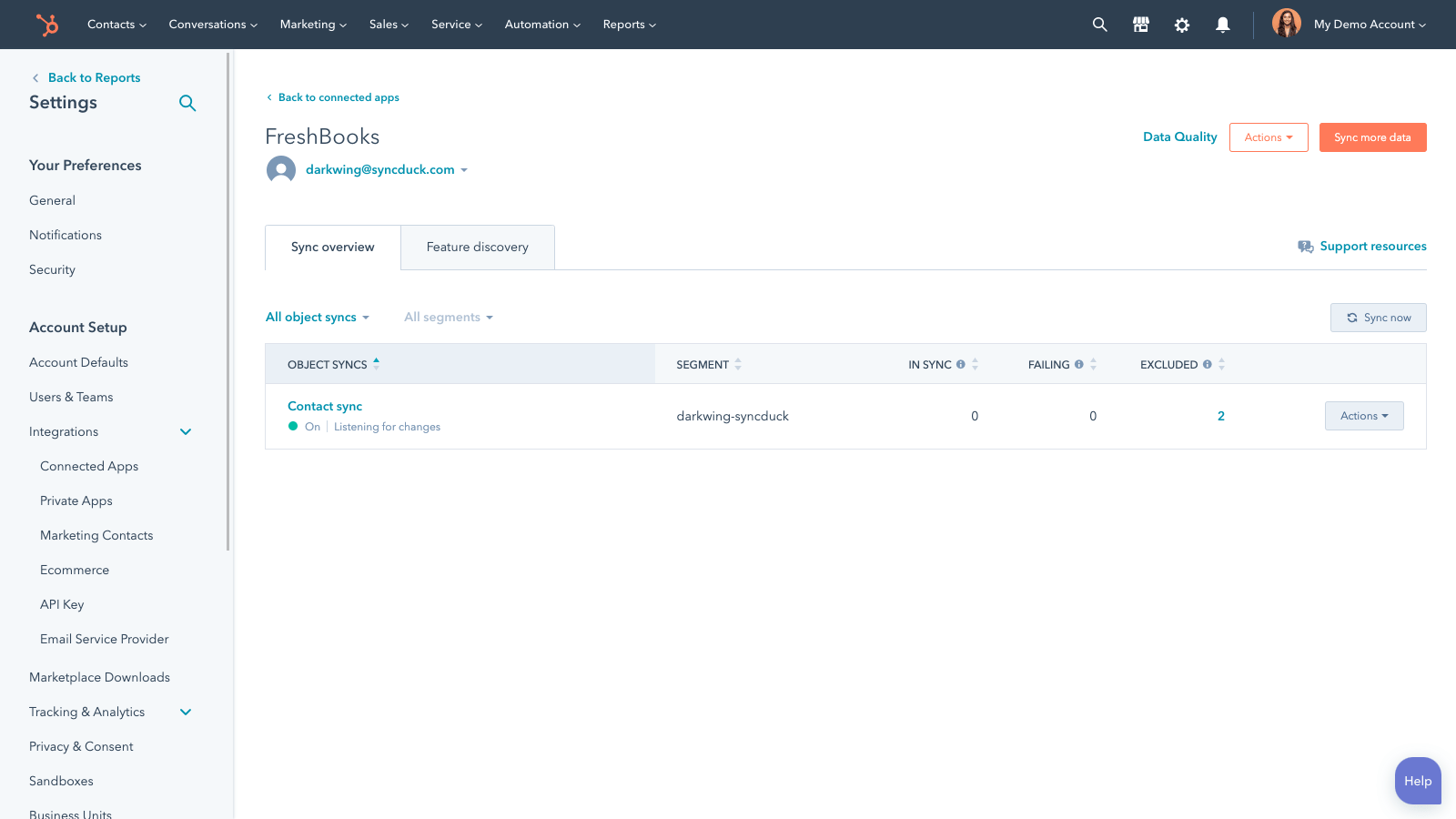 Begin your integration journey with these steps:

Integration Setup: Visit the HubSpot App Marketplace, search for FreshBooks, and install the integration into your HubSpot account.

Account Connection: Log in to your FreshBooks account from HubSpot and grant the necessary permissions to enable seamless data flow between the two platforms.

Workflow Customization: Configure automation rules within HubSpot to trigger financial interactions based on specific behaviors and transactions. This streamlines financial engagement and enhances customer relationships.
Conclusion
The HubSpot FreshBooks integration simplifies financial management and strengthens customer relationships. By merging your financial operations with HubSpot CRM, this integration empowers you to efficiently manage your financial processes, automate customer interactions, and provide a seamless, exceptional financial experience. Whether your business is in accounting, consulting, or any other industry, the HubSpot FreshBooks integration paves the way for streamlined financial processes and enhanced customer financial interactions.