Overview
Just a Kidney is the first free location-based social networking platform that facilitates one-on-one communication between potential living kidney donors and wait-listed kidney transplant recipients.
The client approached us with a real-life situation where someone she knew needed a kidney. Knowing that it's very hard to find donors, she found that there was a need for websites that would connect these people and facilitate a real kidney transplant. So, the website needed to address three areas:
The website had to easily match donors with recipients.
It had to be both browser-friendly and mobile-friendly.
The social networking platform had to include family and friends in the journey.
Nothing like this existed before, so we needed to create the project from scratch.
The Solution
To make sure it hit all the requirements, ATAK decided a progressive web application would be the perfect solution for Just a Kidney. The PWA needed to address a few key areas that occurred in the kidney donation process:
Connecting donors and recipients no matter what device or computer type
Verifying identities and medical histories
Allowing families and friends to join the journey through a successful transplant
Our work includes:
ATAK decided to develop the progressive web application, built using a combination of JavaScript and PHP frameworks. The idea was to develop an open-source site that would easily enable users to connect, chat, match, and, then, successfully communicate that match as proof this process could work. In addition, as a PWA, it would be fast, SEO-friendly, and responsive across any device.
We approached application development in two segments:
1. Attract/Connect/Close: The front end of the website, which is publicly available for everyone to
get more information. Important features would include:
Service Introduction & Explanation
Access to Login/Sign Up
Resources/Blogs
Success Stories
Help Center
Online Shop (built in Shopify) to raise money
Careers Page
2. Delight: The social application needed to seamlessly connect people throughout the US to chat
and then find the right match for a kidney transplant. We needed the app to appeal to four main
user types:
Donors
Recipients
Friends and Family
Success Stories
Upon user sign up, donors and recipients can connect and communicate with each other via a custom-built chat tool. These connections are facilitated based on location and other key filters to prevent obvious mismatches. Upon creating a true match, users would then set plans for clinic visits, doctor visits, surgery dates, and more all while sharing this with friends and family members they invite along the way. A key highlight for this project was a section called "My Journey" where friends and family could connect and receive updates on the journey itself.
Challenges related to security and verification were solved by integrating several APIs designed for user email, phone, and photo verification. Within our client's administration, our developers created a complete user approval and management system to facilitate and edit user experiences as needed.
One final key project piece was the online shop. Built on Shopify, ATAK Interactive developed a custom eCommerce store for Just a Kidney as a way to raise funds to support this business. This eCommerce site sells promotional items, where its proceeds go towards supporting the website/business, as well as organizations such as the National Kidney Foundation.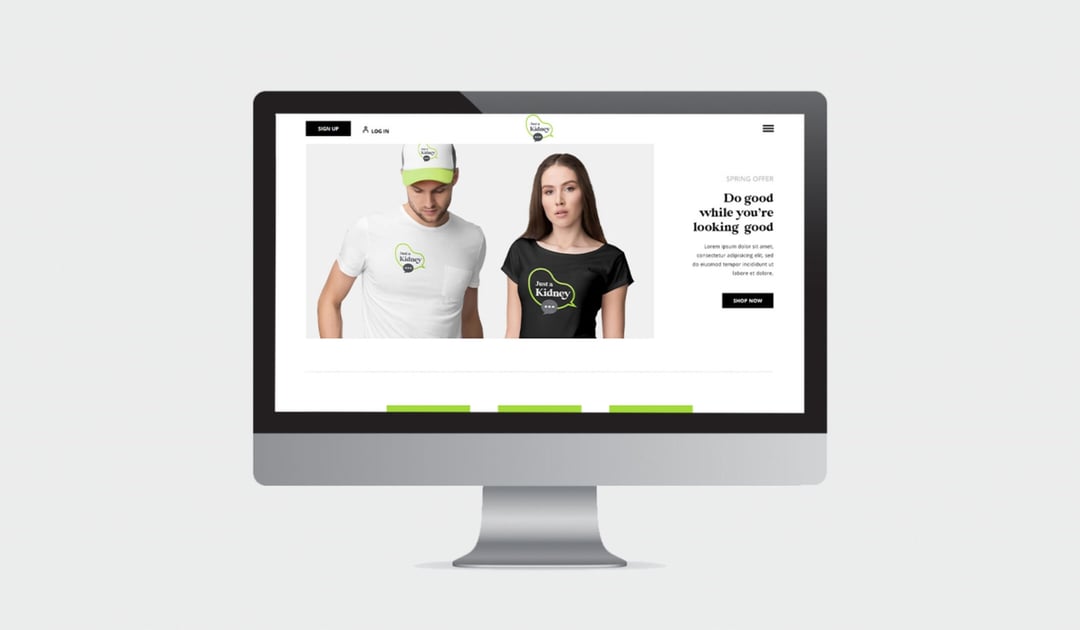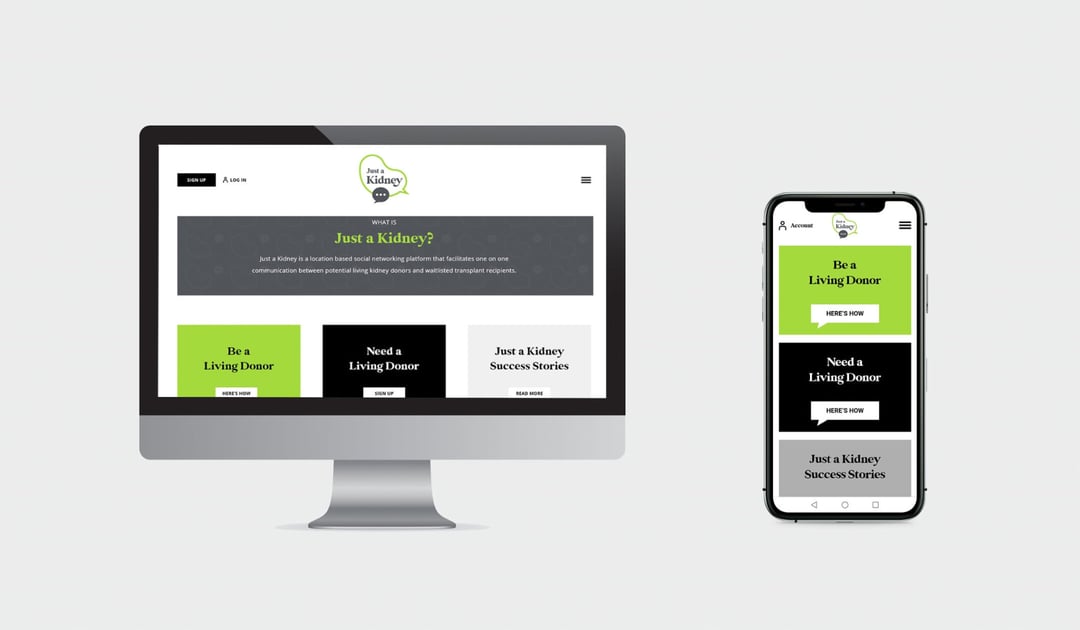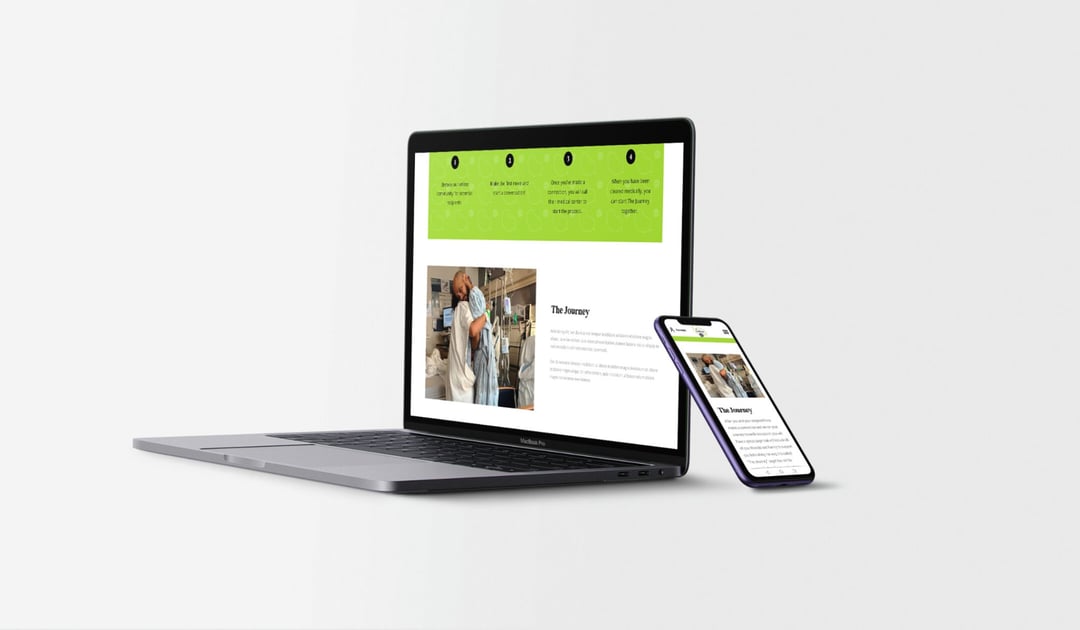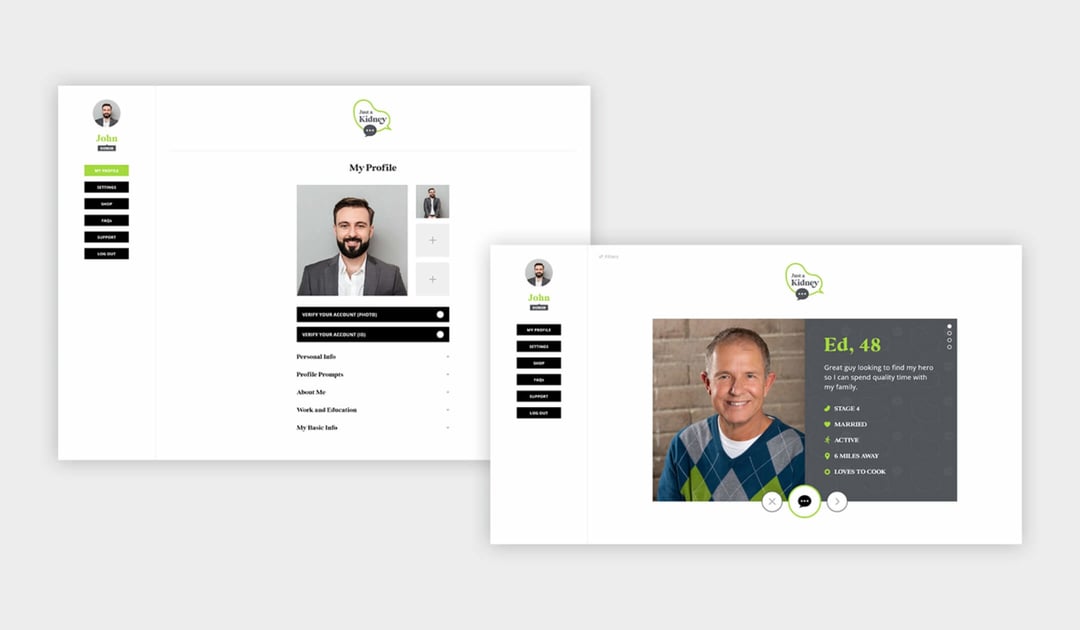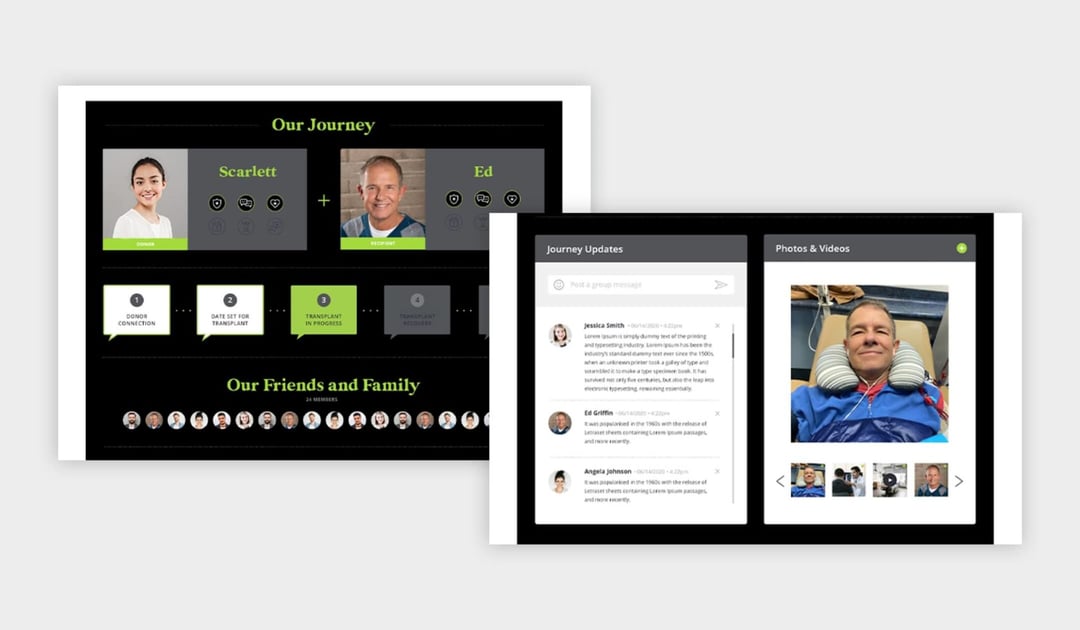 Want to learn more about how ATAK can help you?
Tell us what challenges you are facing. We will have the right person contact you.
Contact Us Today!