The Situation
A B2B wholesaler of computer hardware and accessories came to ATAK looking to develop an ecommerce store that would allow for both B2B and direct B2C sales. With success in the space on an outdated platform with no branding whatsoever, the company, who came up with the new name "IT Mars" early in the collaboration, knew that they could replicate their previous marketing success and raise conversion rates considerably if they were selling on a UX-friendly store with a streamlined purchasing process.
It was important for the IT Mars website to integrate with several third-party tools via API tools, which included NetSuite. SellerActive, and Brokerbin. If we could develop an innovative brand with a distinct point-of-view and back it with an easy-to-use, easy-to-order store, this B2B operation could explode into a new frontier.
The Solution
When we began, there was a name, IT Mars. But to develop a full brand identity, ATAK had to conceptualize and deliver a comprehensive Brand Book that would encompass style guide elements (logo, fonts, colors, typography), foundational definition elements (tagline, positioning statement, competitive advantages), and visual identity essentials (business cards, letterhead, and additional collateral).
With an understanding of "who we are," IT Mars moved forward to a custom web design and then to front-end responsive HTML coding. Next we installed and customized the cart/framework, Magento 2.0 Community Edition.
Lastly, their were the more advanced and technical integrations: NetSuite (their ERP system for inventory), BrokerBin for their B2B marketplace, and SellerActive for advanced shipping solutions (they operate out of multiple international warehouses).
With a new brand and a new store, IT Mars unveiled itself to the world in the spring of 2018.
Our work includes:
Brand identity design
Complete custom website redesignbased on close consultation with the ITMars.com team
Integrated a Magento 2.0 Community Edition Content Management and E-Commerce system
Added B2B users on top of B2C users who have different pricing and checkout rules
Created a custom invoice template for invoicing through the Magento system
Created a custom configurator so users can build an entire server
NetSuite ERP Integration for inventory sync/management across multiple sales channels
Added the ability for the administrator to set alternative part ID's for units that have multiple SKU numbers
Created a Blind Ship capability for affiliates
Added a custom shipping calculator for users
Set Product Feeds to Google, Amazon, Ebay
Created a tool for users to set a ship date at a future date should they want items to ship later
Added a Refer a Friend program
Added a tool for them to sell items with different conditions (i.e. New, Used)
Added a reorder tool so users can quickly order things they have ordered in the past
Integrated a currency converter for international shoppers
BrokerBin Integration to their special B2B marketplace
SellerActive Integration for advanced shipping fulfillment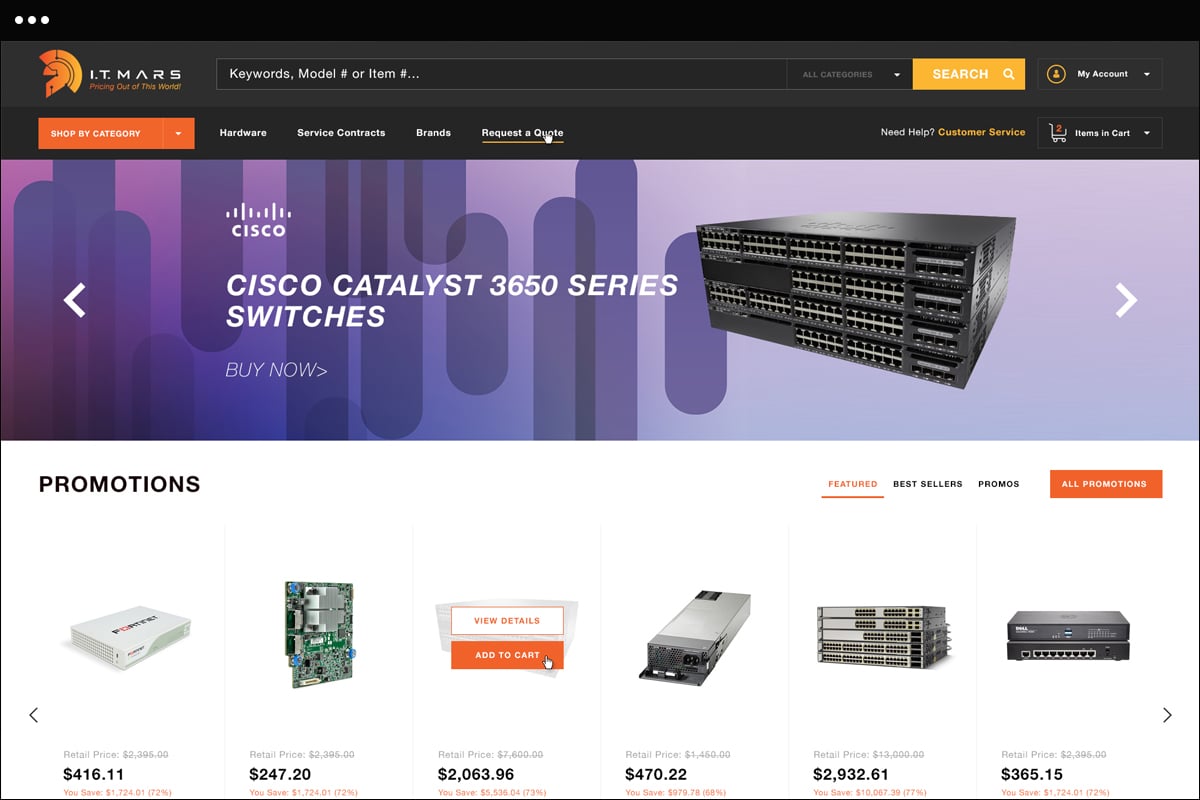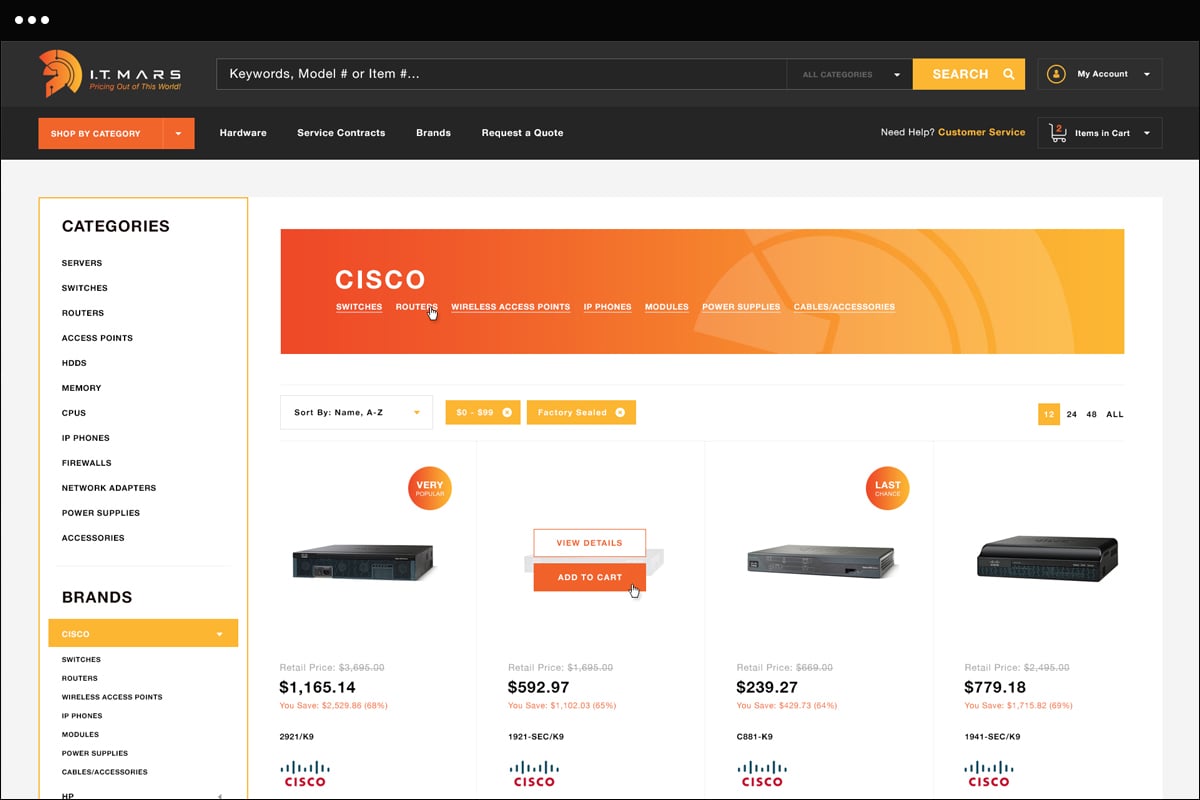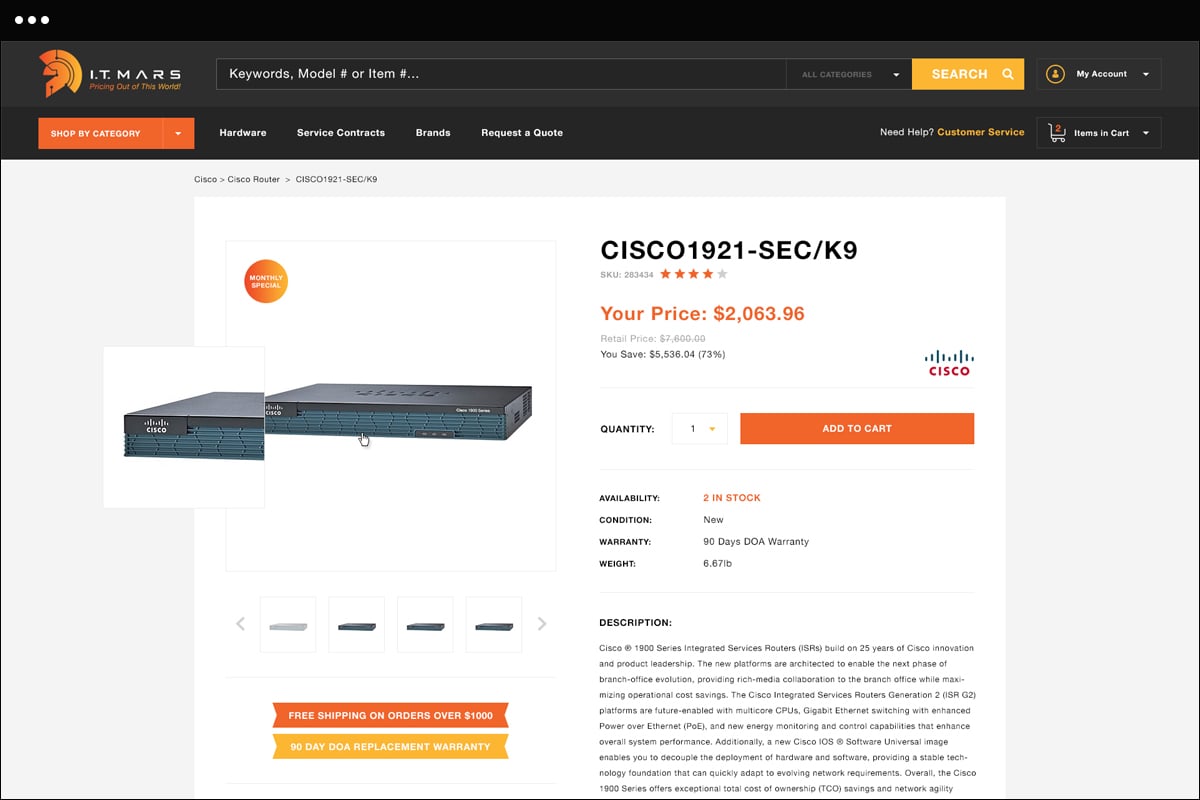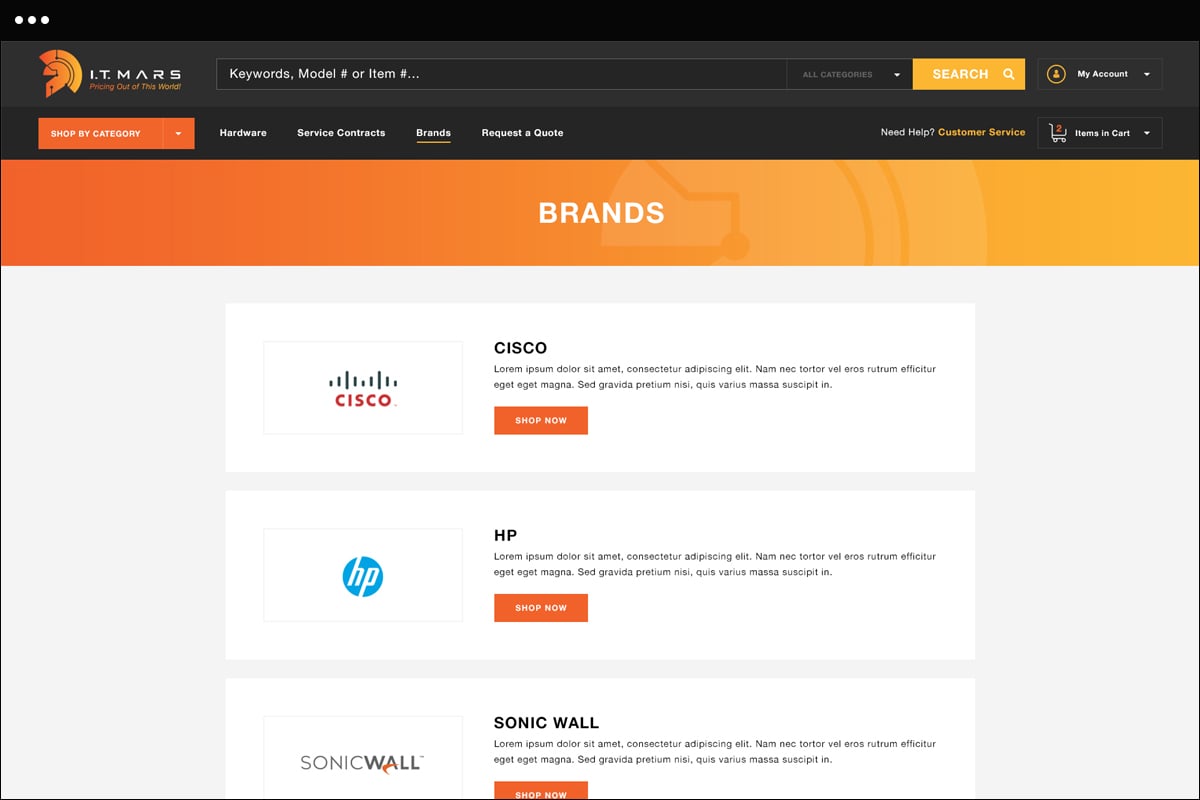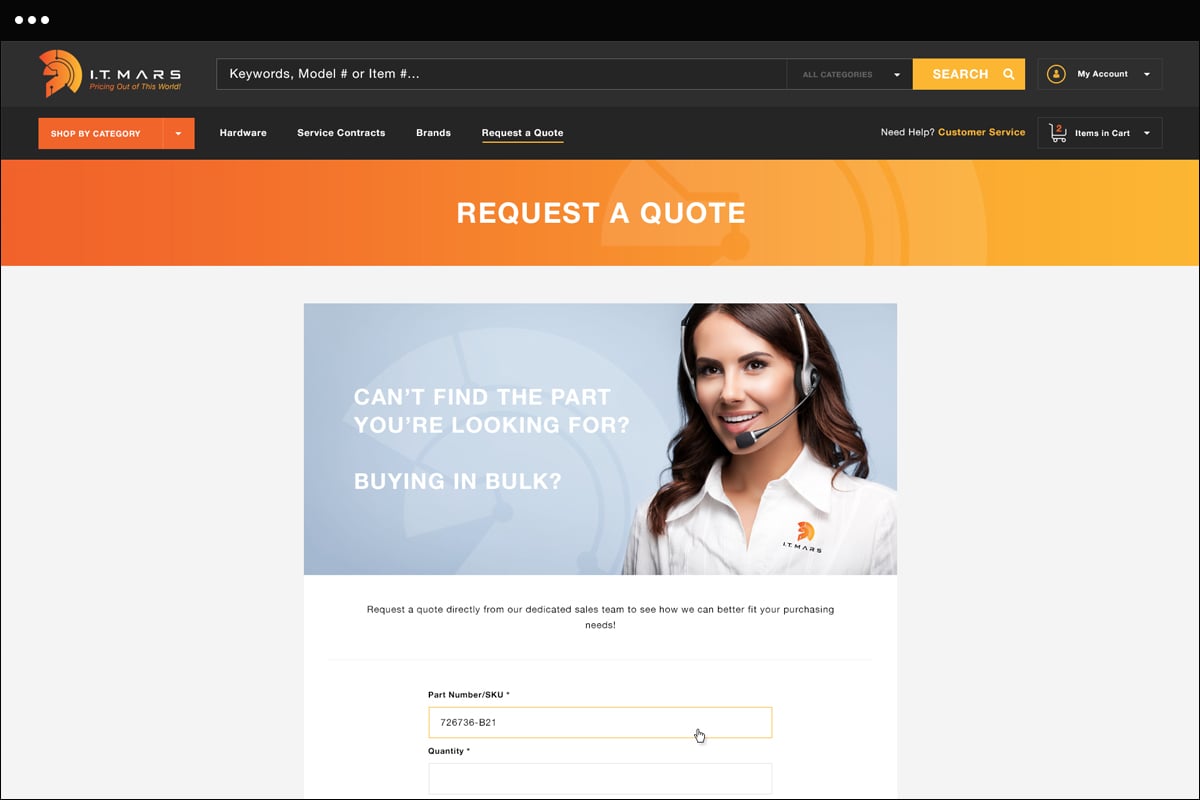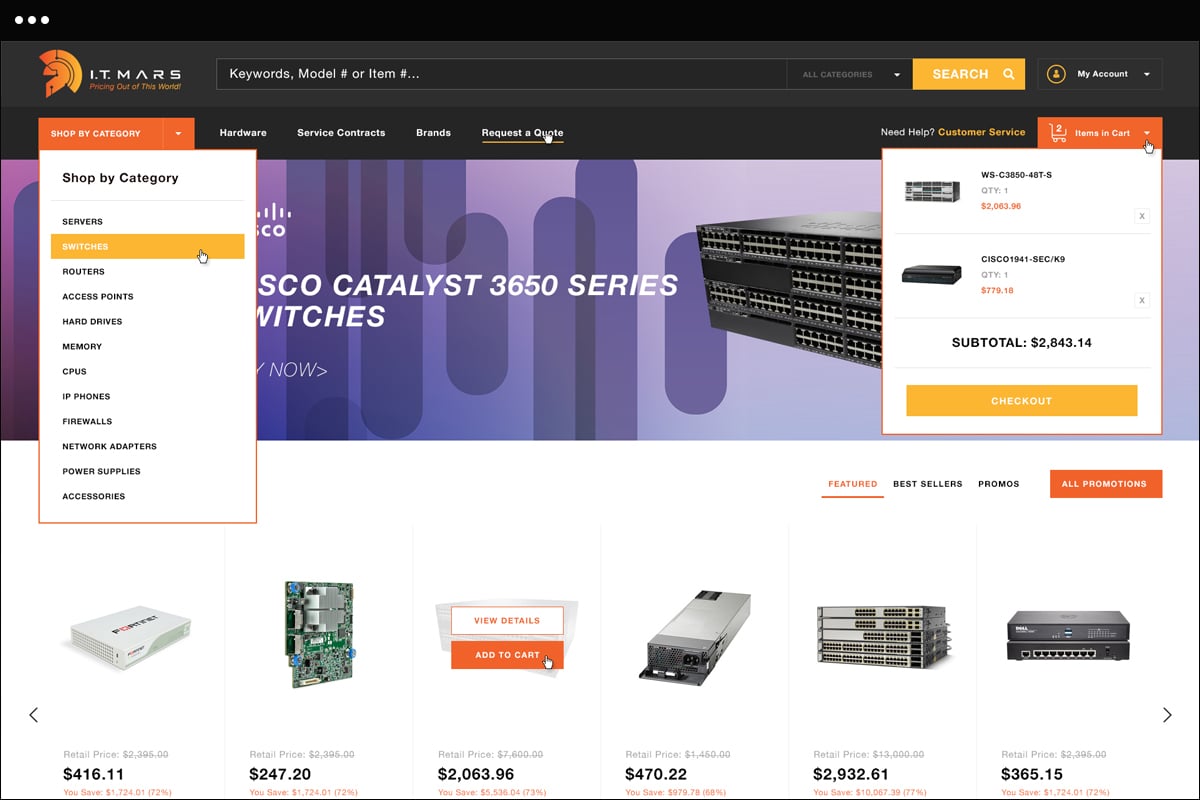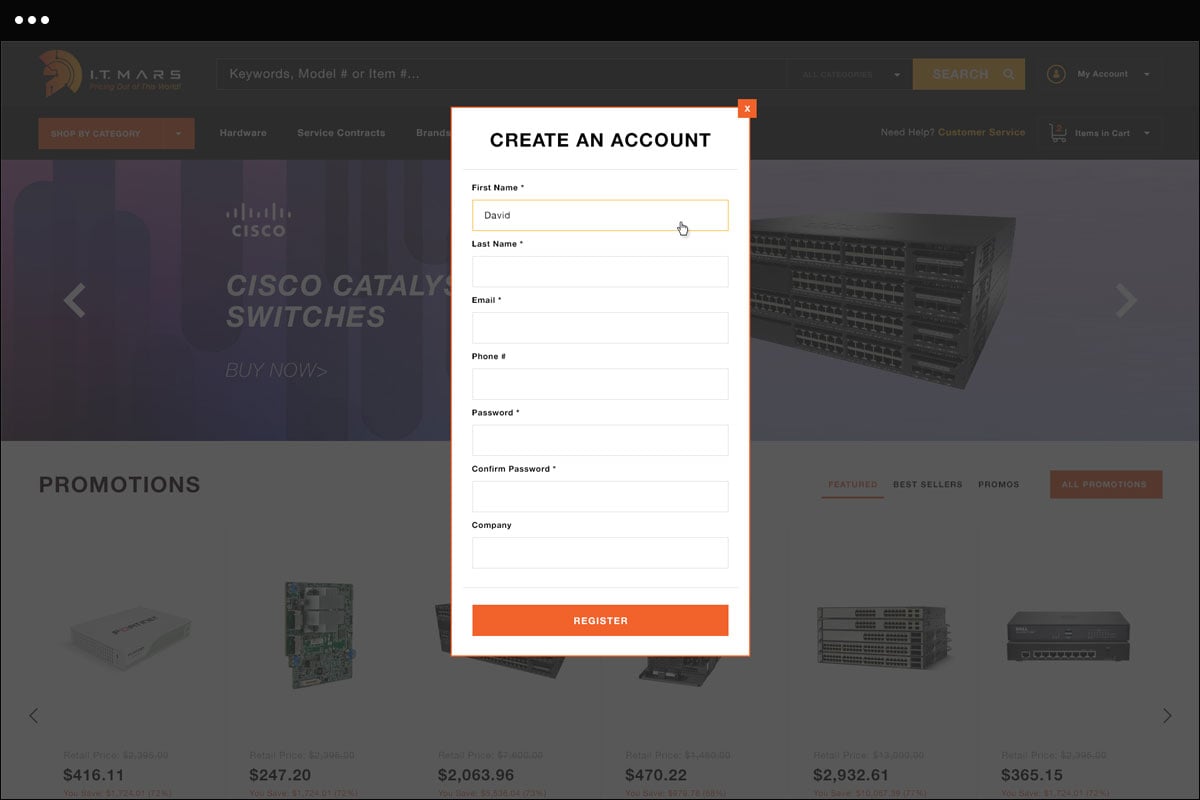 Want to learn more about how ATAK can help you?
Tell us what challenges you are facing. We will have the right person contact you.
Contact Us Today!