The Situation
Diamond Mattress is the leading private label mattress manufacturer in the United States. If you have looked for mattresses before, you've probably seen the mattresses they've created for hundreds of brands.
In 2019, Diamond Mattress came to ATAK to overcome a few challenges:
Their website didn't resonate with their buyer personas and conversion rates were low.
Their ability to stay ahead of trends with the latest materials was not reflected in their company's website.
Their B2B white label manufacturing program needed to be fleshed out and integrated into their website.
Diamond Mattress needed to push things ahead and ATAK answered the call.
The Solution
We kickstarted our partnership with Diamond Mattress with two strategy days, where we worked together through the Purposeful Marketing exercises to define their Buyer Personas, Leadership Message, Marketing-to-Sales Maps, and Visual Identity. Through the PMM exercises, it became clear that our work with Diamond Mattress had to address these goals:
Increase the eCommerce conversion rate on their website
Build the Private Label Program and establish a B2B pipeline
Merge the B2B and B2C lead management process
From there, we developed a list of the obstacles we needed to overcome quickly:
Advanced Shopify site redesign and reorganization
Shopify-HubSpot integration
B2B Private Label Program development
B2B and B2C Lead management
Customer Support pipeline development
HubSpot workflow automation, email templates, and custom notifications
SEO on-page optimization
Our Process
Time was a factor so we dove straight into the list, tackling the website first. From our discussions, we knew that Diamond Mattress wanted specific functions on their website, including custom "Add to Cart", "Find In Store", "Product Search", and "Product Filtering" functionalities. In order to make these features a reality, we decided that custom-coding their Advanced Shopify theme would be the best course of action.
We started the website redesign by mapping out the buyer journey and went beyond mobile responsiveness with a fully custom mobile-first design, to ensure the browsing experience was seamless on any device for users.
The result was a beautiful website that was (1) on par with the latest trends in the mattress industry, and (2) stayed true to the soul of the brand. The site was complete with custom-coded product detail pages and collection pages as well as professional, bold graphics, including exploded views and close-ups of mattresses. In addition to all the requested custom functionalities, we also developed a website review collection program.
During the course of rebuilding Diamond Mattress's Advanced Shopify website, we also developed their Private Label Program. Designing the program from scratch, we hammered out its value propositions and benefits, fleshed out all the content needed for the website and other marketing communication, and outlined its main target personas and the B2B sales pipeline.
Next, we followed up with technical integrations. We integrated HubSpot with Diamond Mattress's Advanced Shopify system to make their B2B Private Label Program and B2C eCommerce pipelines accessible from a single CRM. We created custom shared inboxes, developed engagement and nurture workflows for B2B leads, and formulated the right abandoned cart process for B2C customers. Next, we built and automated a customer support pipeline using HubSpot's Service Hub, and provided training for the Diamond Mattress customer support and sales teams to ensure alignment throughout this entire process.
With a beautiful site built, it was time to continue optimizing Diamond Mattress for organic search. Our analytics team increased site speed, optimized their Advanced Shopify app stack, and cleaned up the code necessary to turn diamondmattress.com into a B2B and B2C lead generating machine.
The newly designed and re-organized Diamond Mattress site launched in May 2020. In the first three months after the launch, we immediately noticed the following results:
The Number of Total Orders grew by 200% compared to the previous period.
Total Sales grew by 82%.
Online Store Sessions rose by 50%.
Online Store Sessions by mobile saw the biggest jump with a 61% increase
And most importantly, the Online Store Conversion Rate increased by 111%.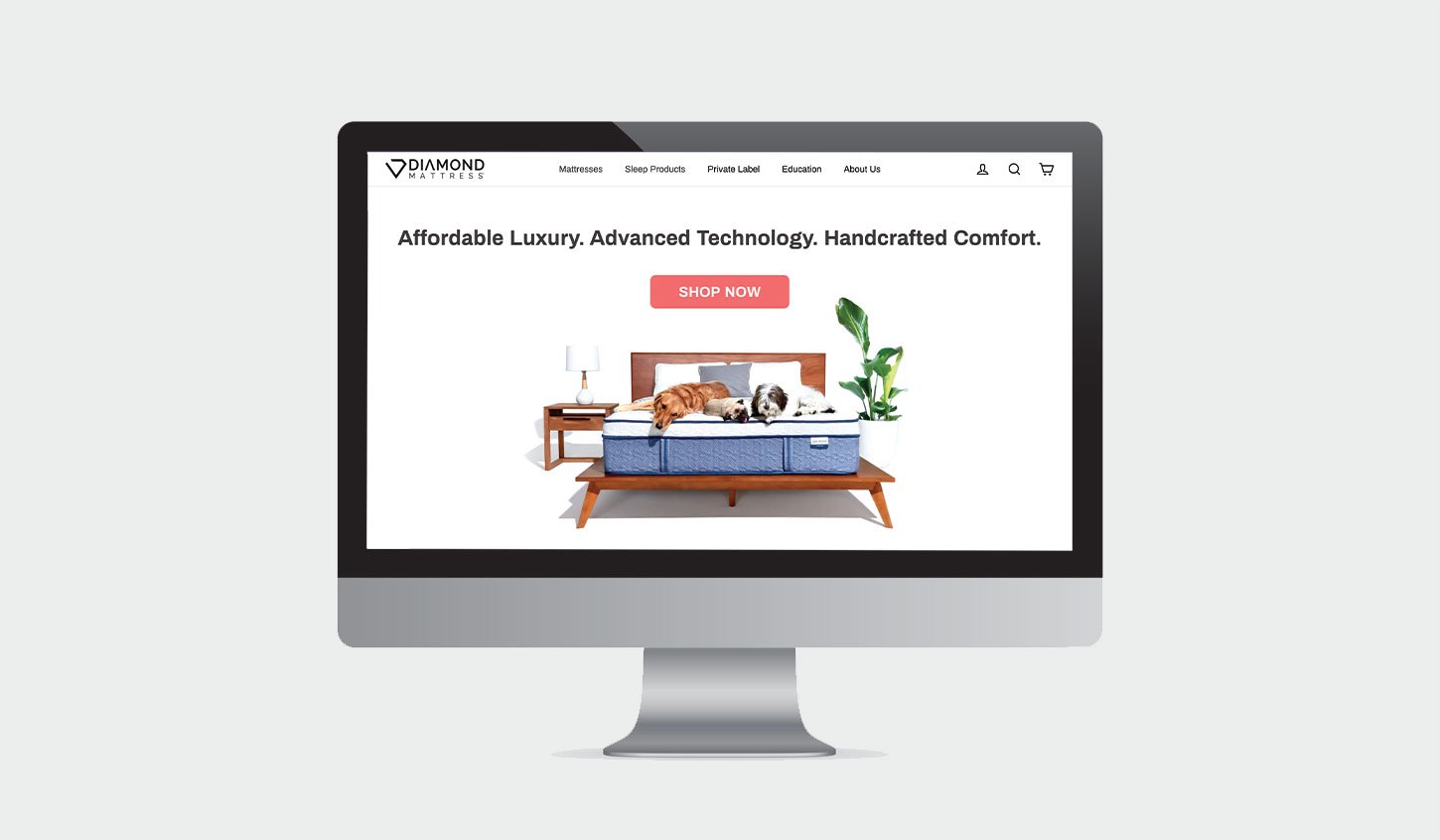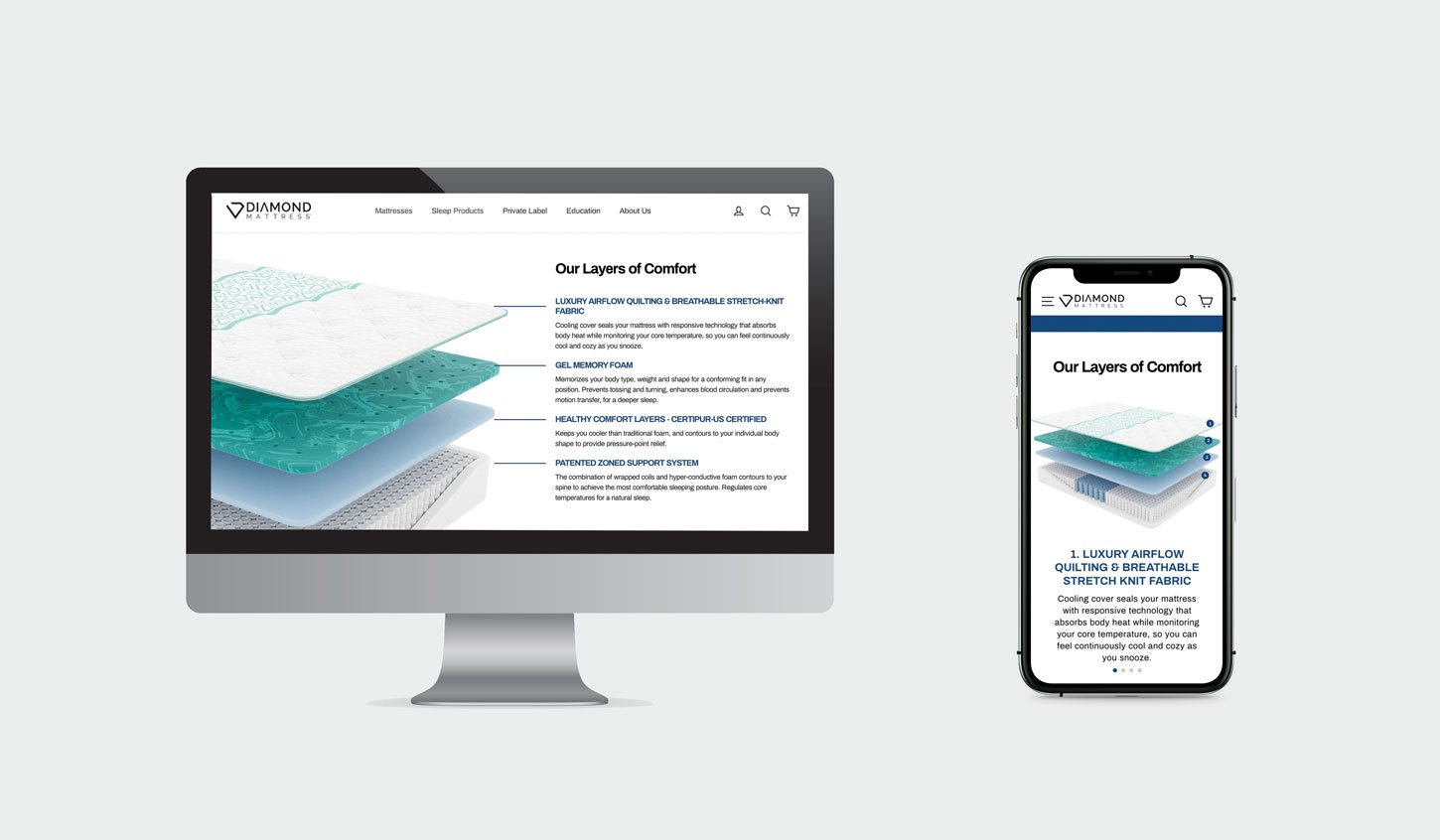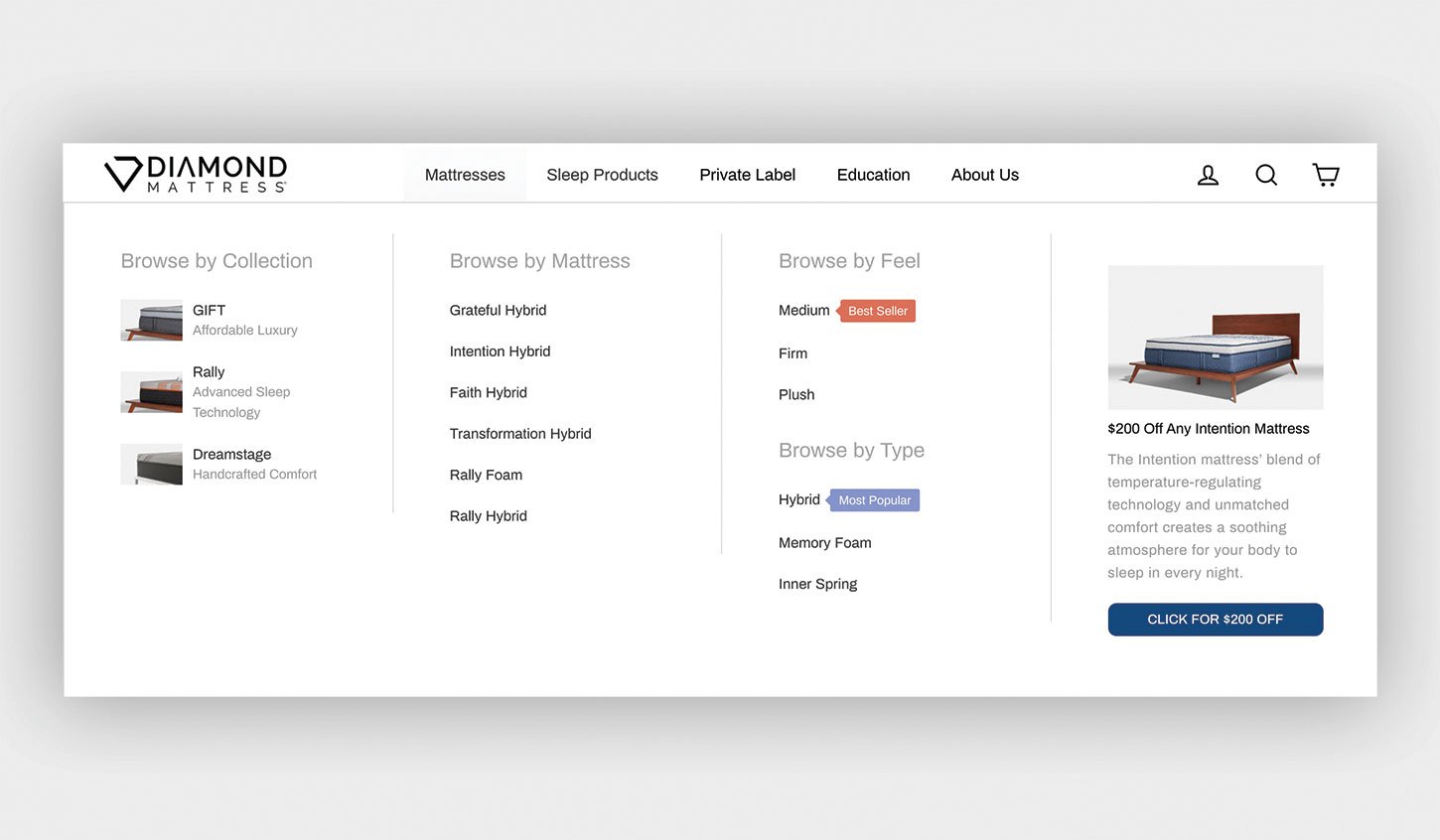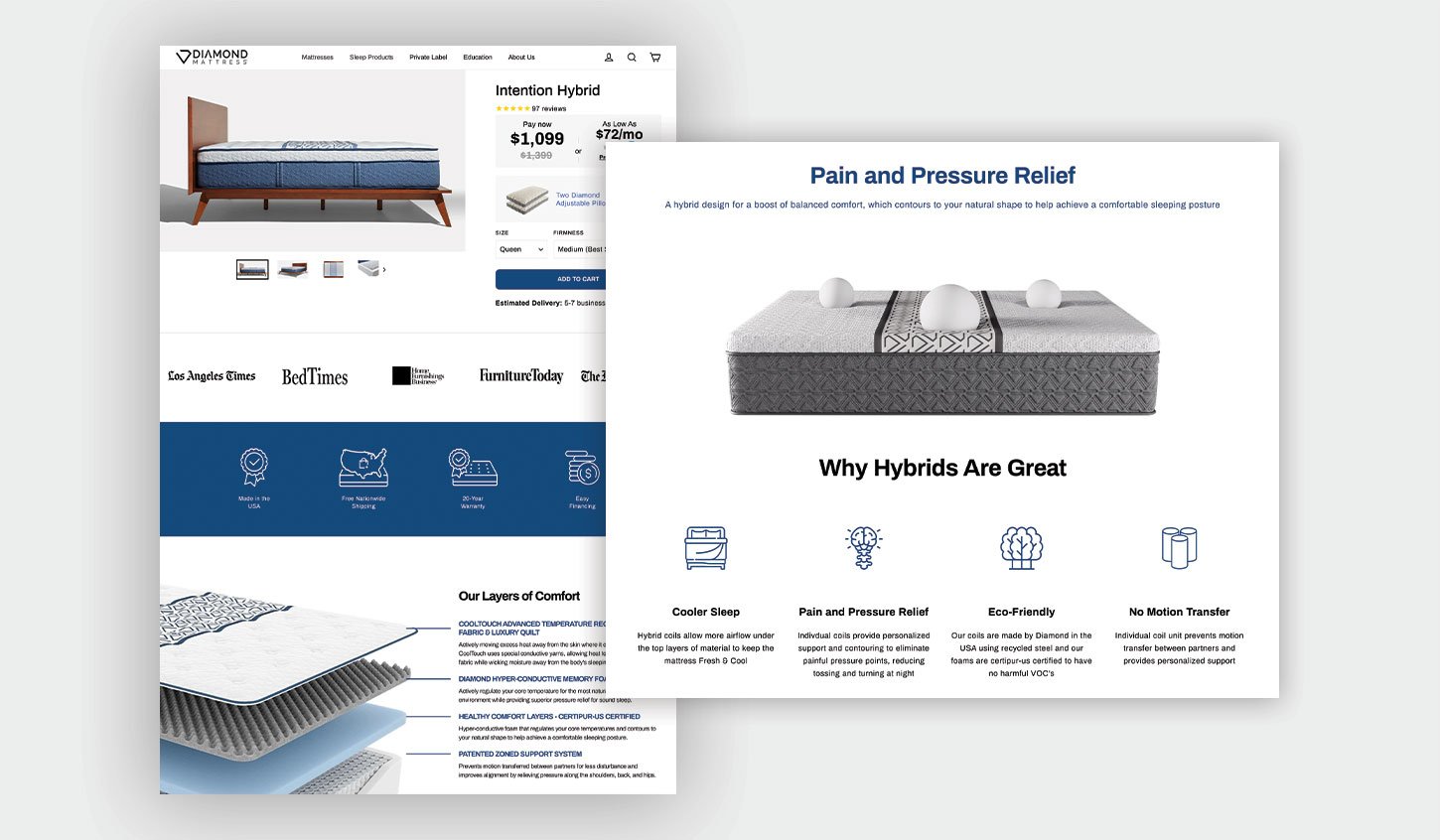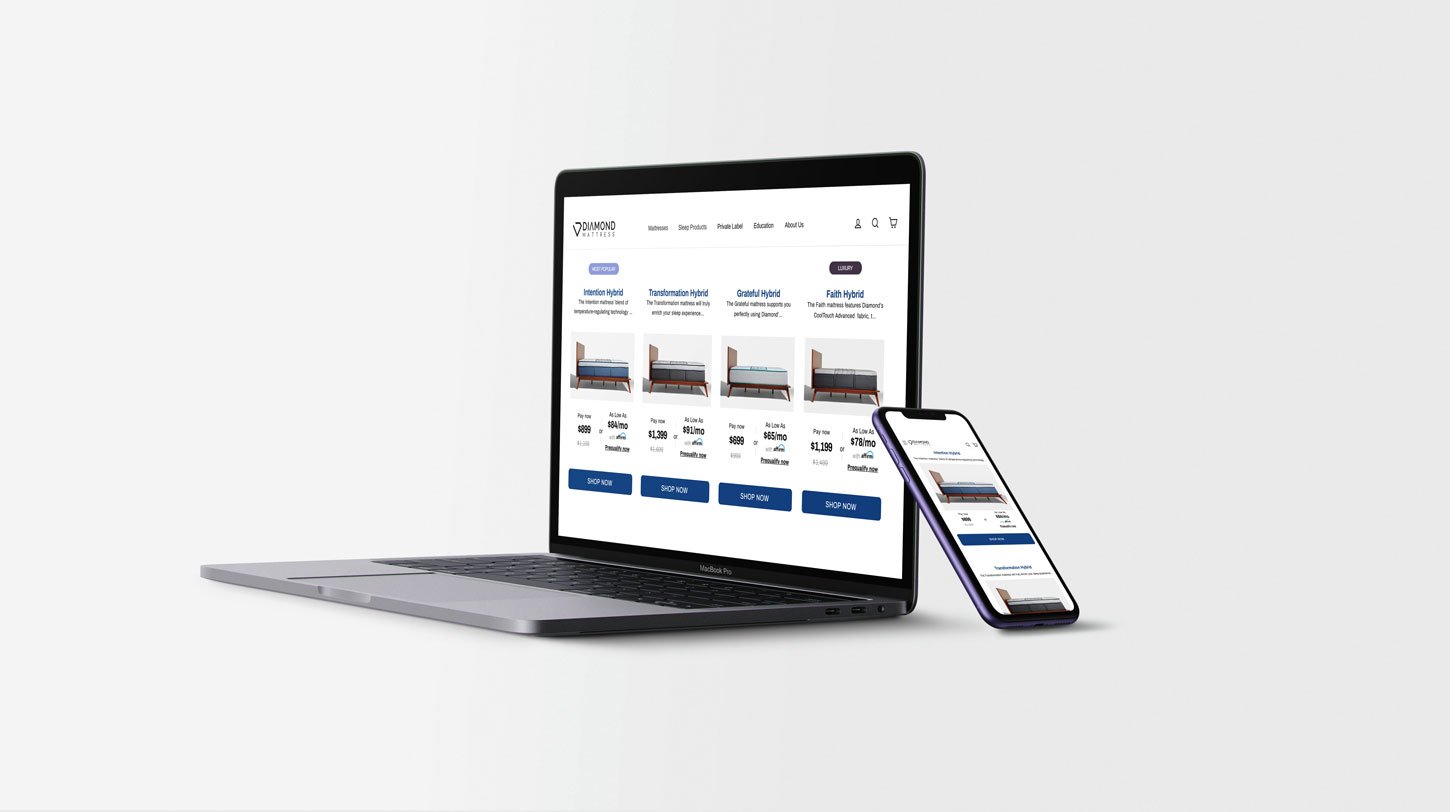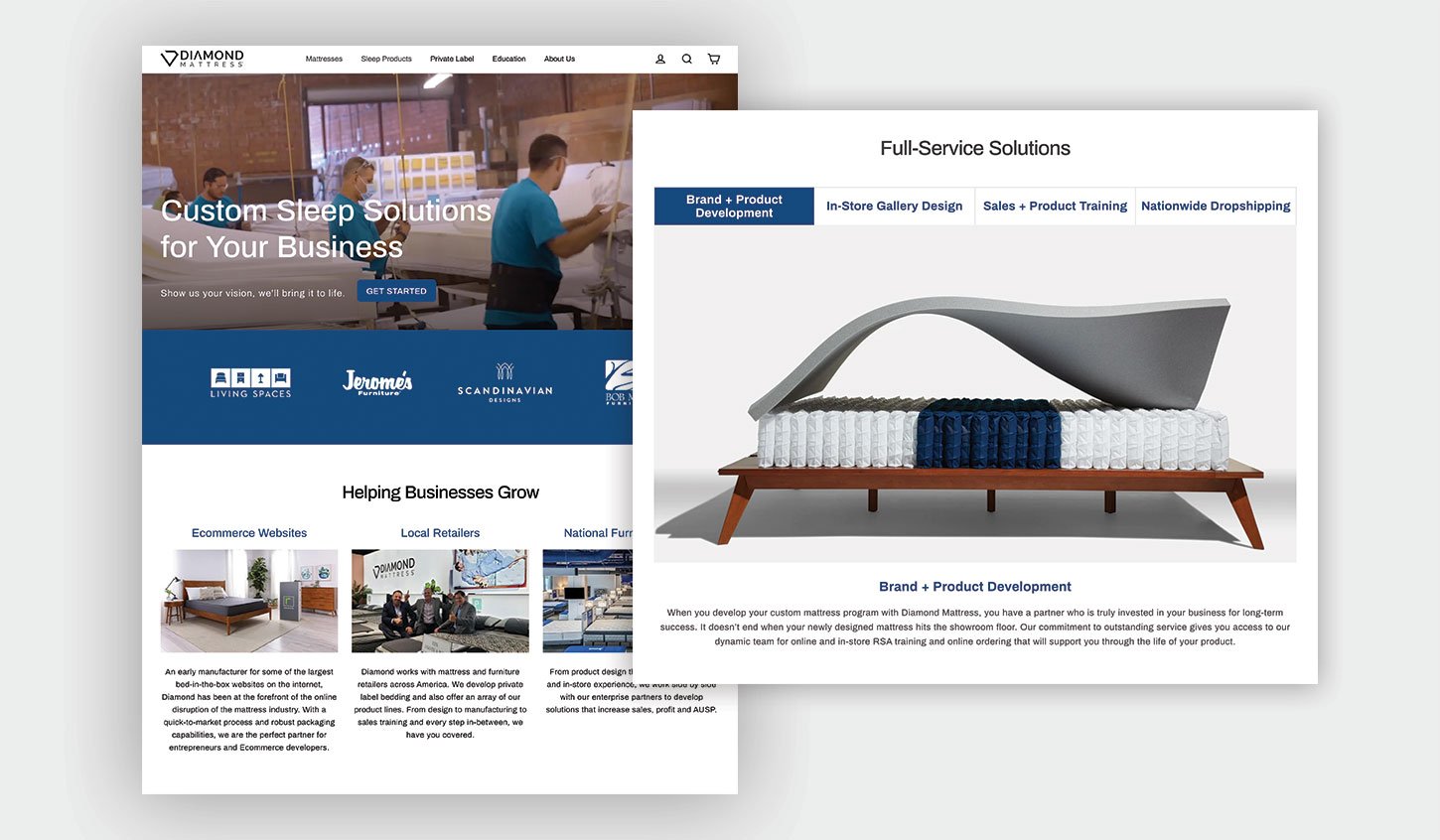 Want to learn more about how ATAK can help you?
Tell us what challenges you are facing. We will have the right person contact you.
Contact Us Today!