Service Provided:
SOCIAL MEDIA STRATEGY + MANAGEMENT
CONTENT STRATEGY
PAID ADVERTISING
INFLUENCER MARKETING
Villa Italian Kitchen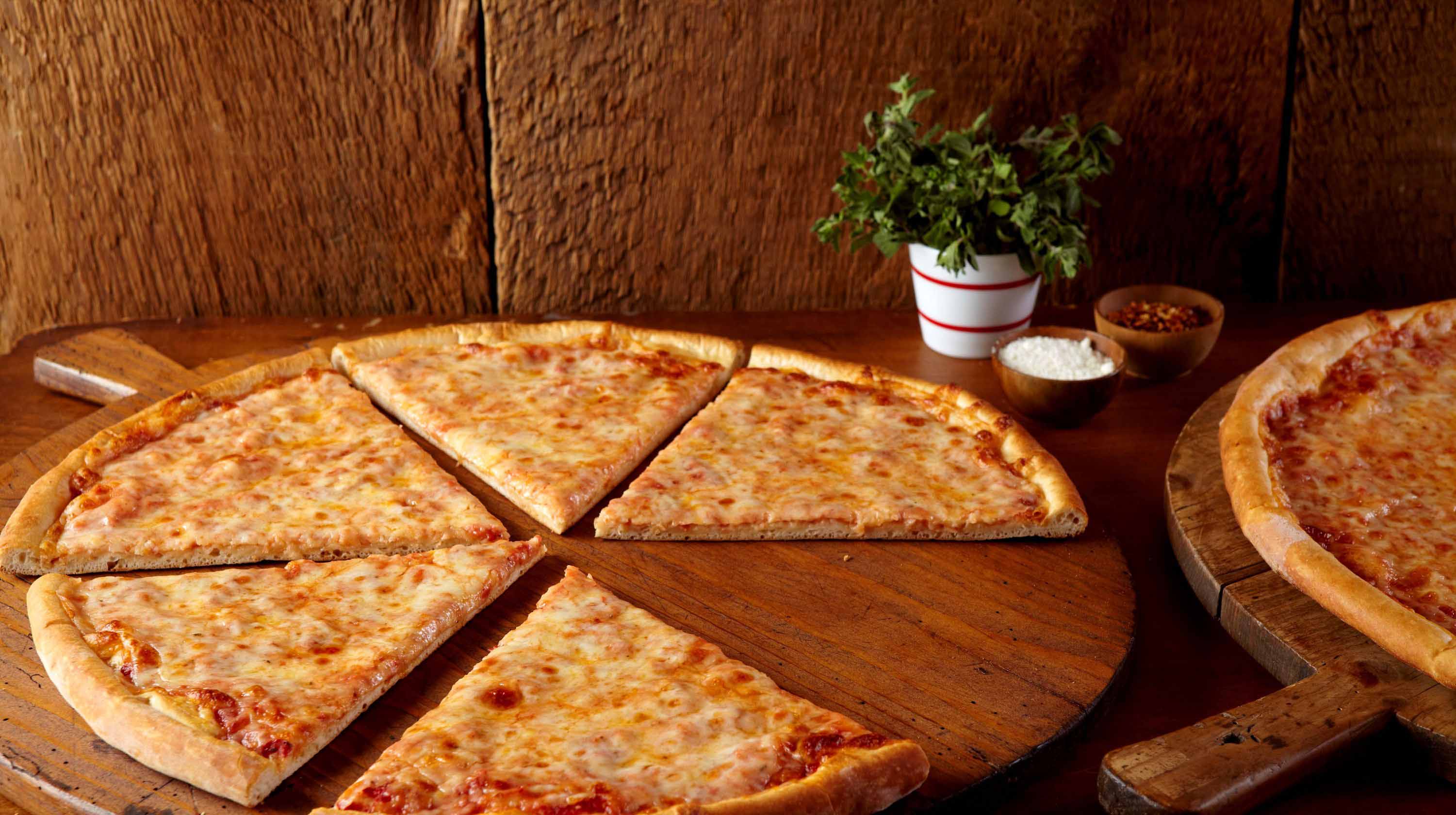 The Situation
Villa Restaurant Group is a restaurant operator and franchisor with a global portfolio of nearly 350 locations worldwide, their restaurants are primarily found in mall food courts and airports. Their largest restaurant concept is Villa Italian Kitchen, a fast-casual italian eatery with over 260 locations. The brand a social following that suffered from lower impressions and engagement than they desired, largely due to an inconsistent content strategy. They brought ATAK in to help them revamp the visual aspect of their social media presence and sustainably build their social community.
We noticed that their the social posts were not visually consistent–their feed had professional studio photos juxtaposed with unedited, low-quality iPhone images, with some fun lifestyle pizza content mixed in. Judging strictly by their social media content, we felt potential customers were not getting a good idea of what the brand offered, this disconnect led to low engagement numbers.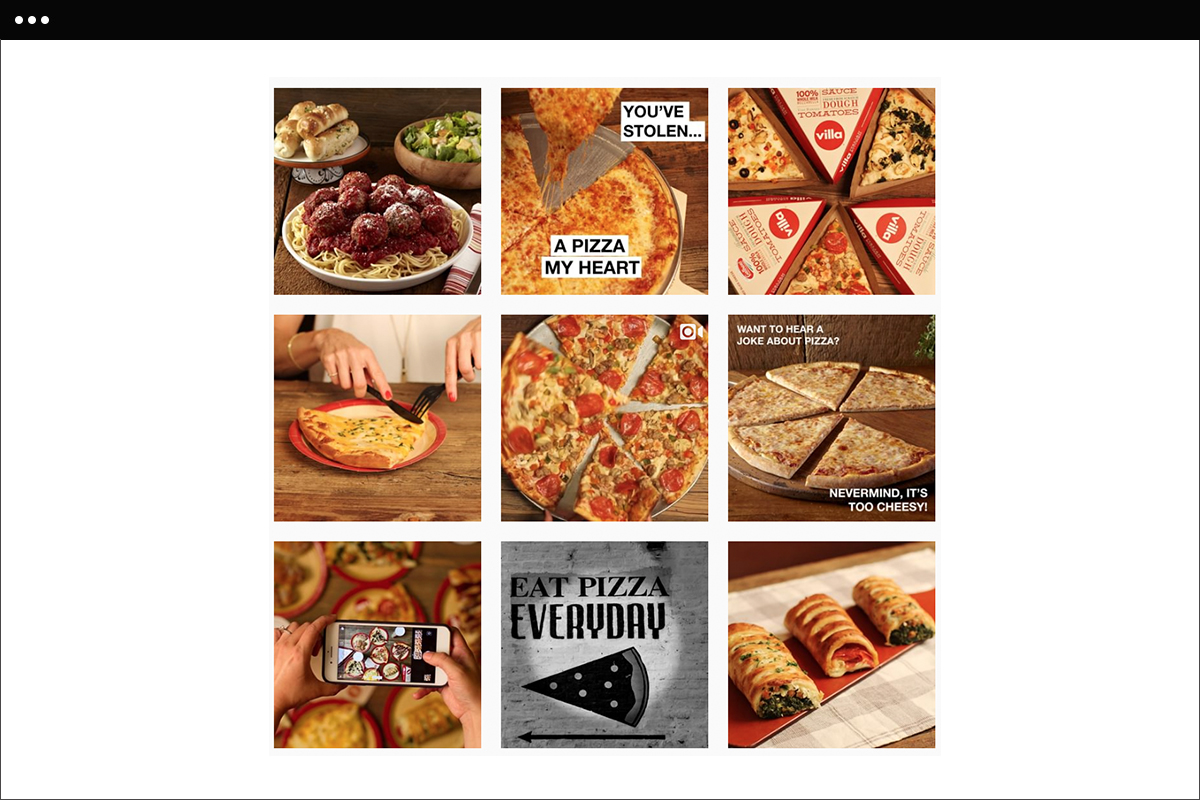 Content Strategy
The Solution
The thing that Villa lacked was a straightforward social media strategy with standardized visual conventions. The first order of business was to lay out the bones of the social media strategy. We like to think of the first 12 photos on your Instagram as a mood board. When potential customers see these first top images, they should see images that: 1.) well represent a company's visual brand book, 2.) showcase the product(s) that is being sold, 3.) make users aware of special products and promotions, and 4.) enforce the lifestyle associated with the product and brand. With this in mind, we broke down the "types" of Villa Italian Kitchen and posts into 6-7 categories and determined how often each "type" of post should appear each month.
Now that we had the structure laid out, we were able to focus on the visual aspects of the content for each brand. We set a schedule for quarterly photoshoots to capture both the product and the lifestyle surrounding the product. For Villa Italian Kitchen, we opted for highly saturated, high-contrast, warmly-lit images that incorporated people interacting with the food and pizza being consumed in various locations, from living rooms to picnics. We now had posts for Villa Italian Kitchen that were visually consistent, followed a set strategy, and showcased the lifestyle around the brand.
Finally, we put together a paid ad strategy which tested audience targeting and spend over the course of 2 months. We then applied our learnings to the boosted ads by streamlining audiences, boosting optimized posts for higher budgets, and adding budgets to posts that were performing well. We were able to increase the efficiency of their ads, bringing down their average cost per engagement from $.17 to $.05.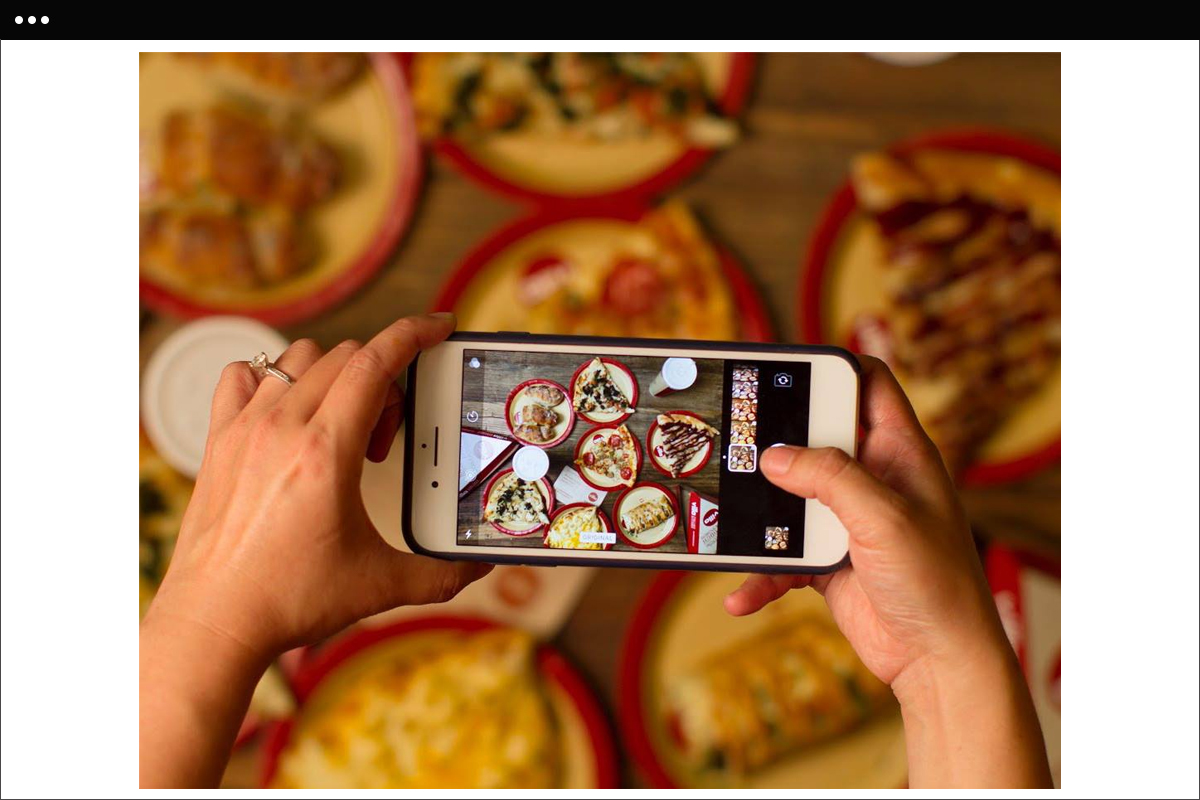 Original Photography + Art Direction
Our work includes:
Revamped social media content strategy
Took original food photography
Incorporated boomerang and other video techniques to content
Began using Instagram Stories for continued engagement
Increased engagement by 3x in first three months
Supported national PR campaigns with content and paid advertising
Used paid advertising budget to increase followers by 10k in first six months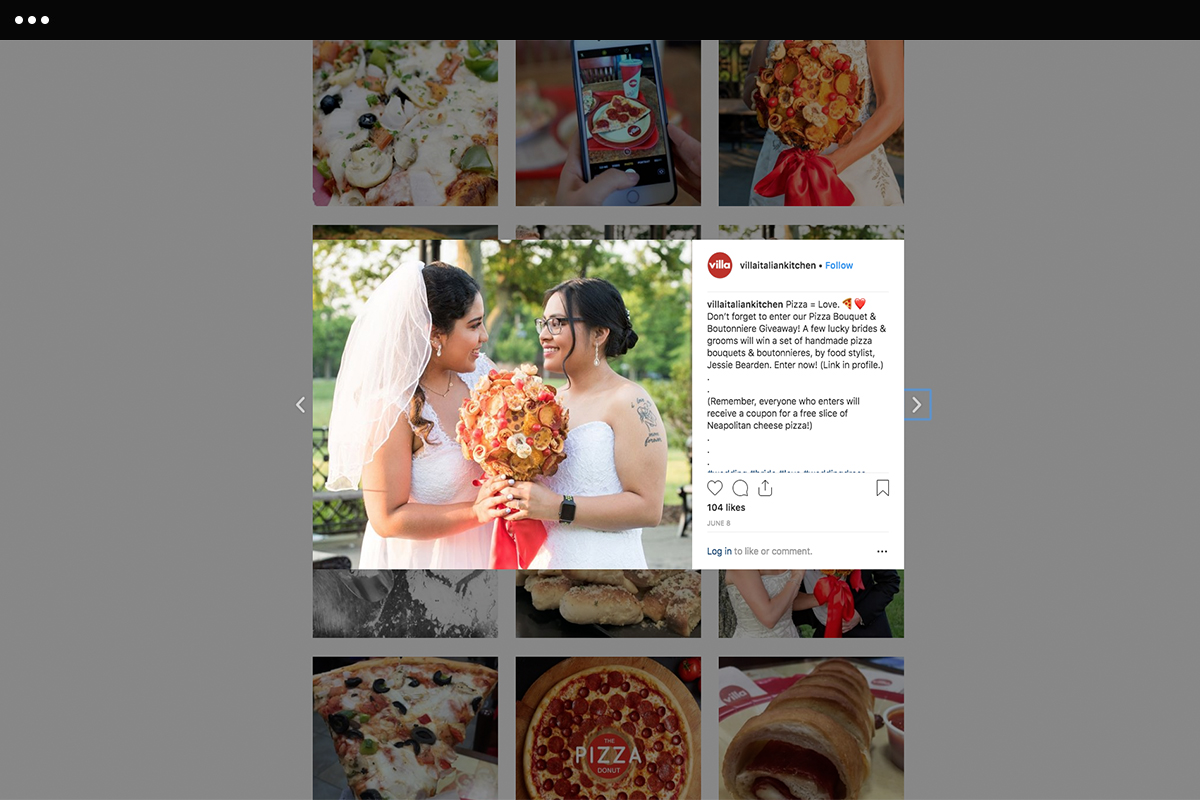 Pizza Bouquet PR Stunt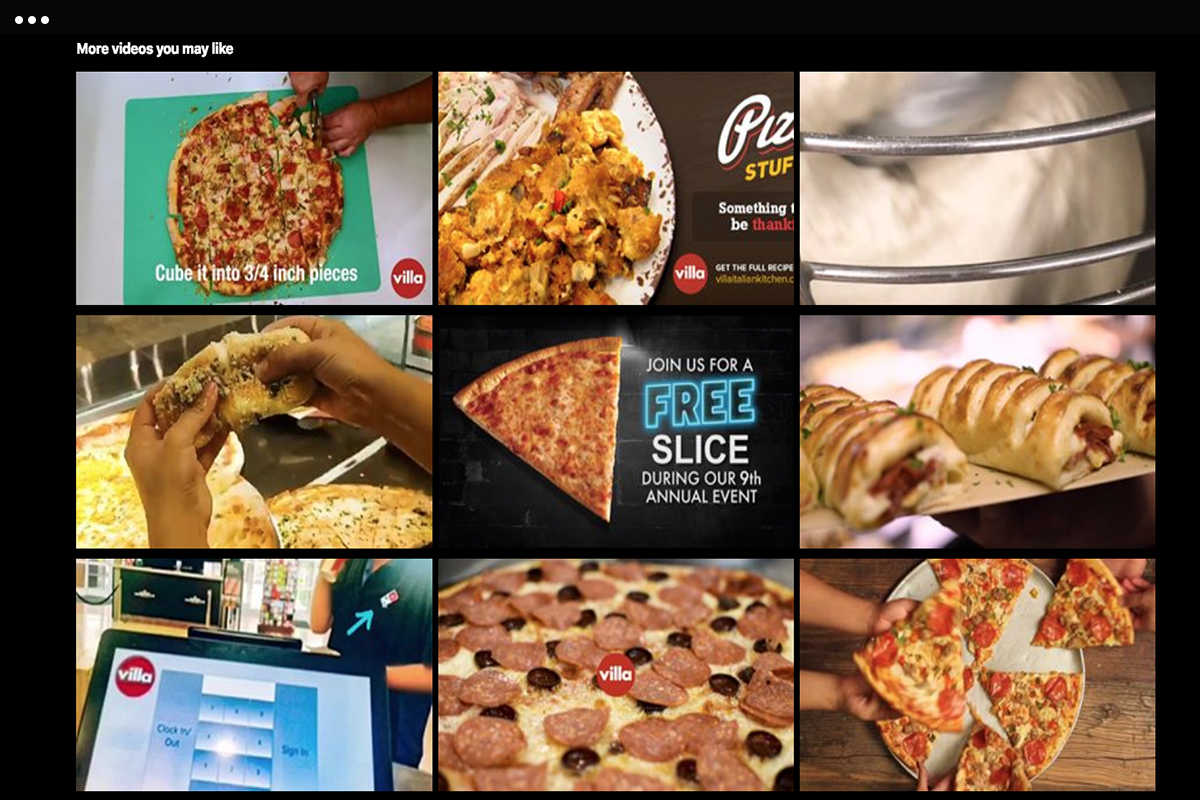 Original Videos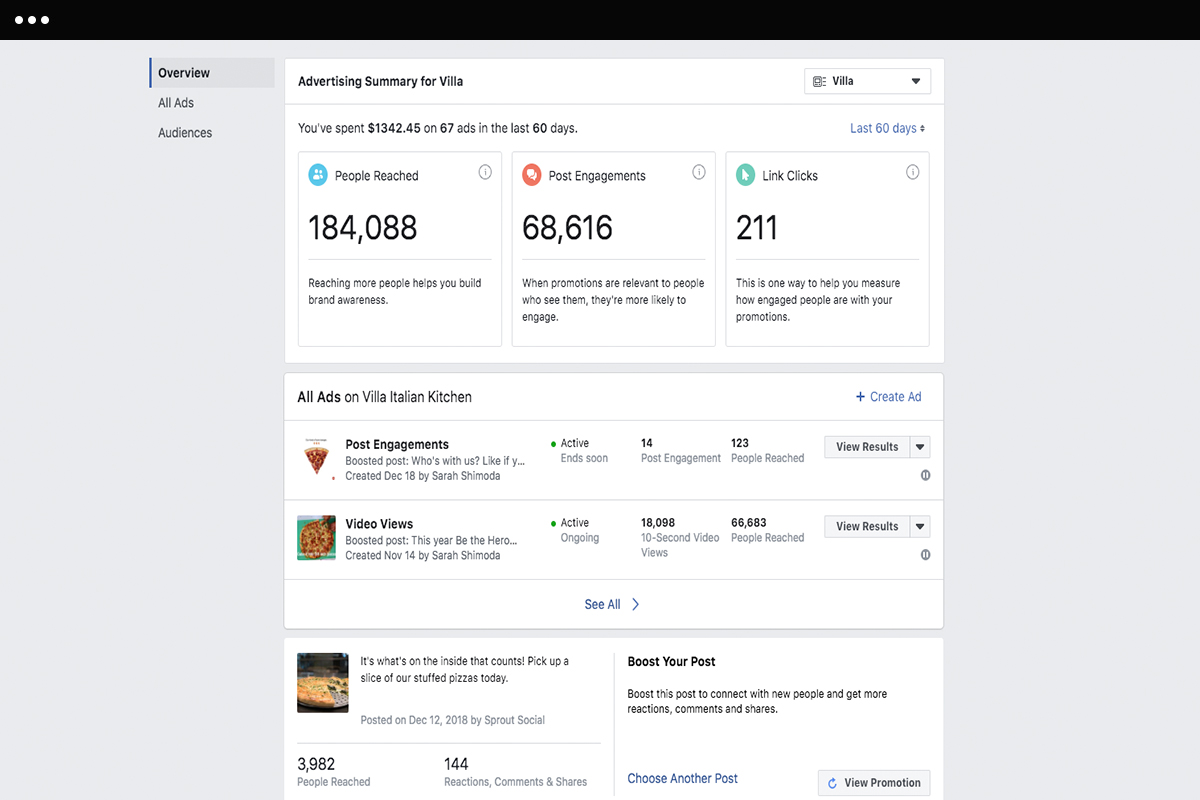 Social Media Advertising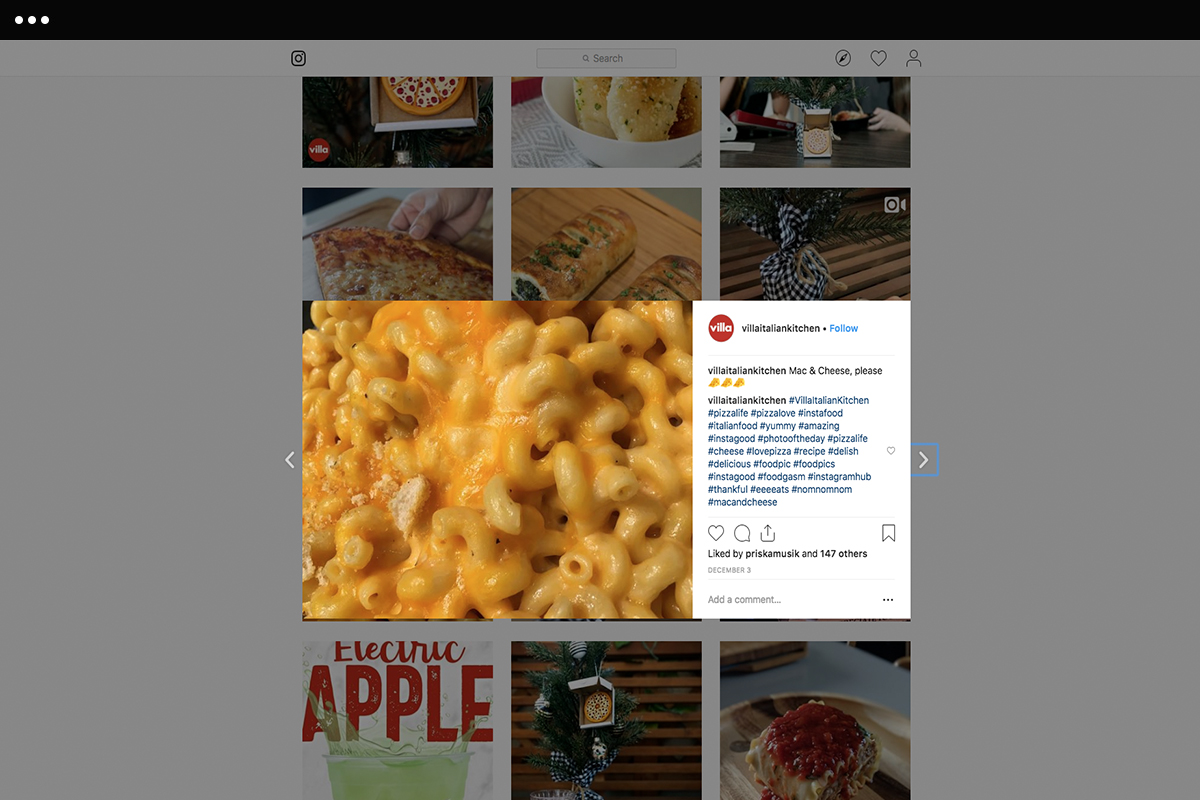 Increased Engagement 3x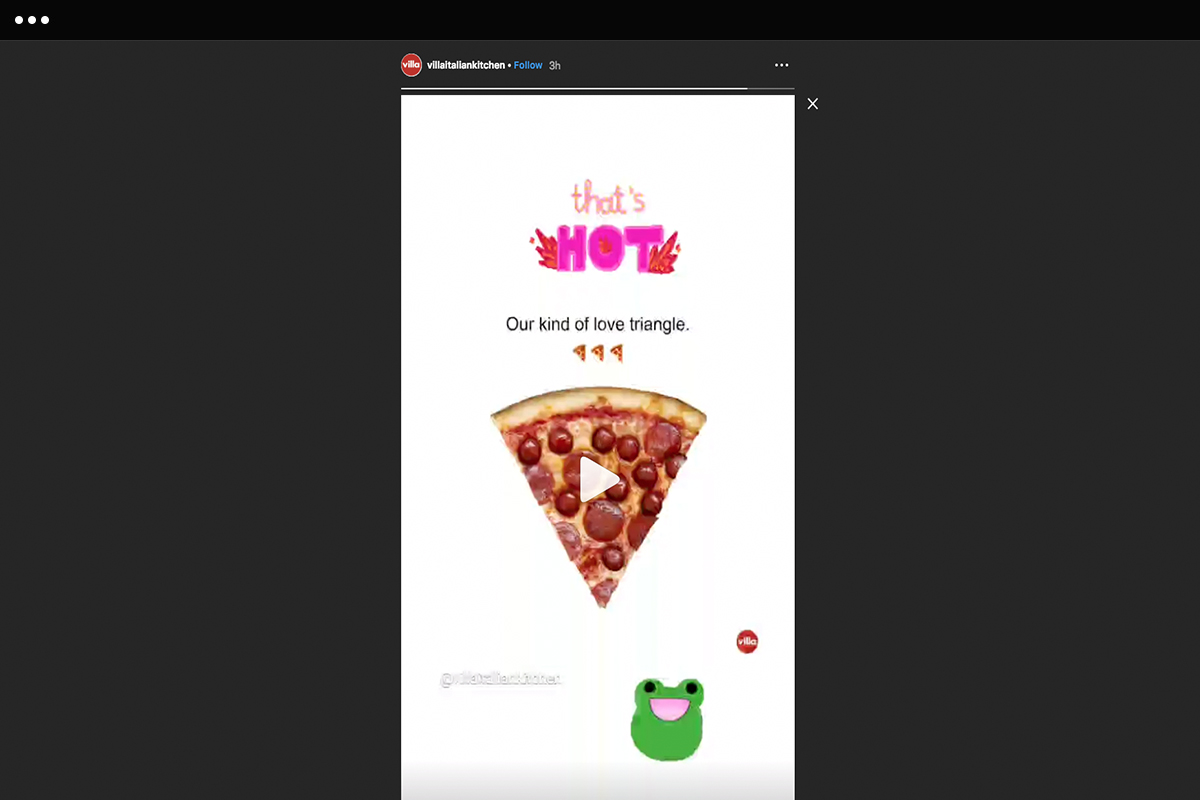 Instagram Stories