Service Provided:
NEW CUSTOM WEBSITE DESIGN
MAGENTO ECOMMERCE DEVELOPMENT
MAGENTO DEVELOPMENT
B2B PRICING TIERS
LOOKBOOK & EVENTS TOOLS
Olivaceous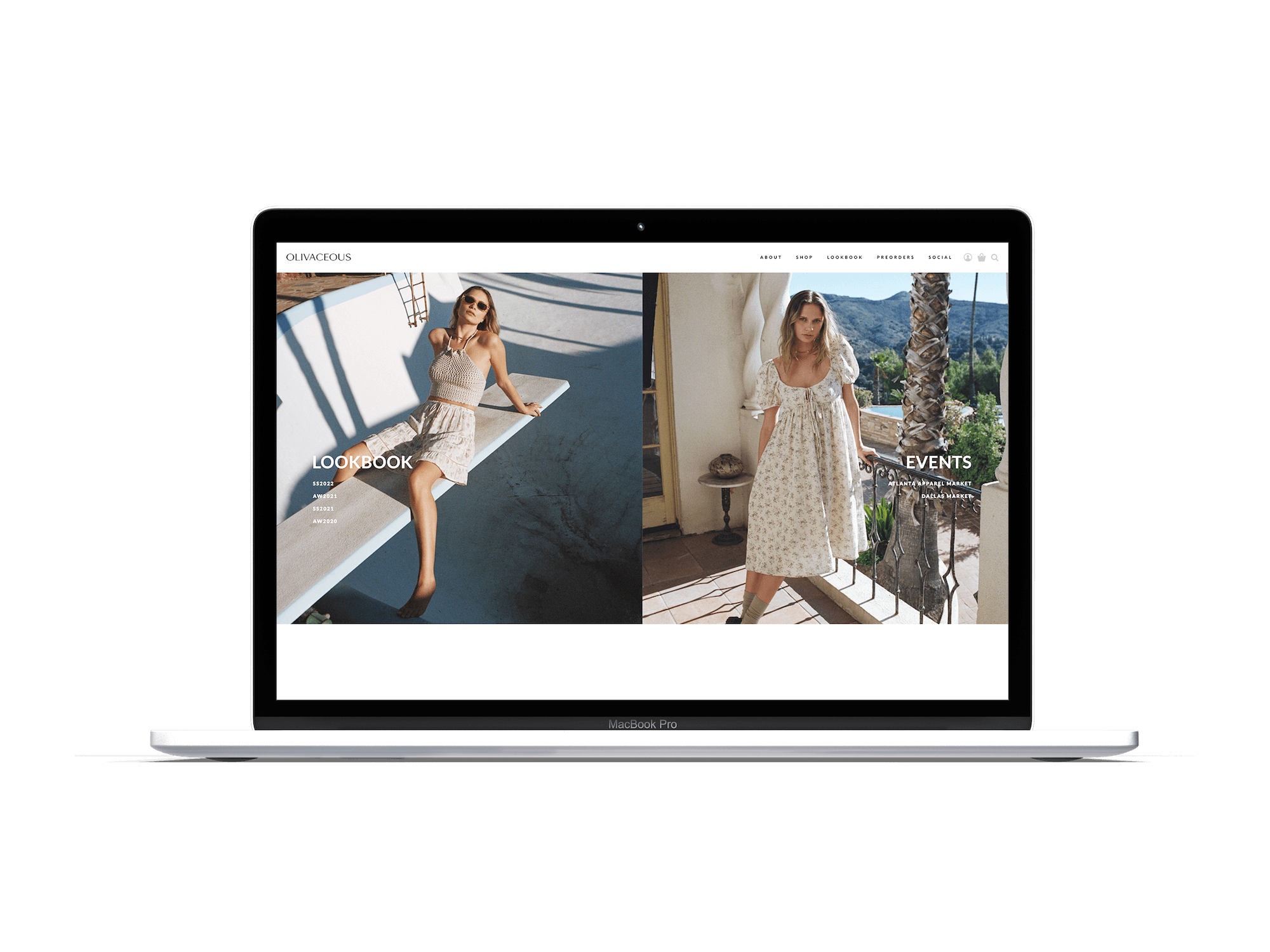 The Situation
A B2B wholesaler of women's apparel, Olivaceous came to ATAK looking to develop an ecommerce store that would allow direct B2B (wholesale) sales for their buyers. With success in the space on an outdated platform and minimal focus on branding, the company knew they could improve online sales considerably if their wholesale clientele had a more appealing and streamlined purchasing process.
Because Olivaceous sells to other retailers, it was important for their website to sell items by case pack rather than singles. Further, if we could develop an innovative back end office that allowed collection and storage of specific contract information for each retailer, the user-friendliness of the site would lead to increased sales from current customers.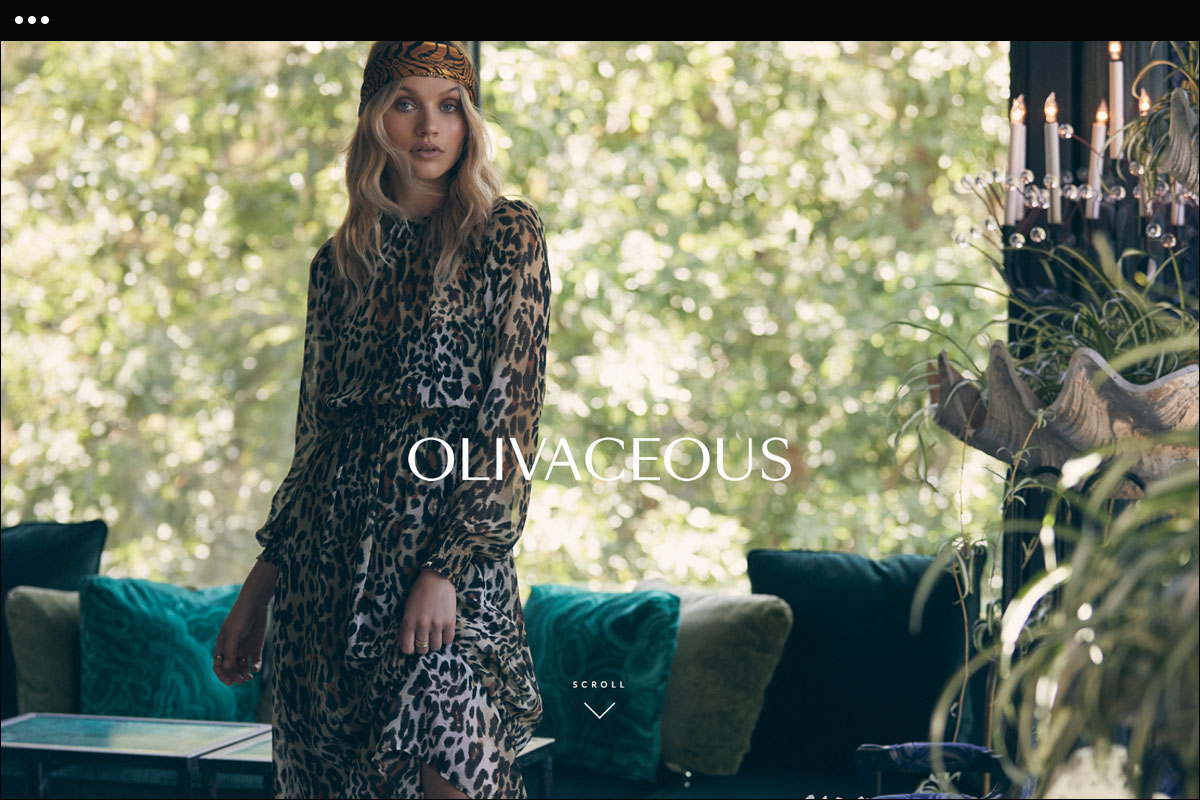 Homepage Design
The Solution
ATAK moved forward to a custom web design, with unique parallax tools, and then to front-end responsive HTML coding. Next, we installed the ecommerce cart/framework, Magento 2.0 Community Edition, which needed customization for a B2B user environment as outlined by Olivaceous.
For their marketplace, we modified Magento to allow only users who are approved to shop (their retail clientele) to see pricing. We further customized products (and details) so that items are ordered in packs (sets of 5 or 6 singles) instead of individual pieces.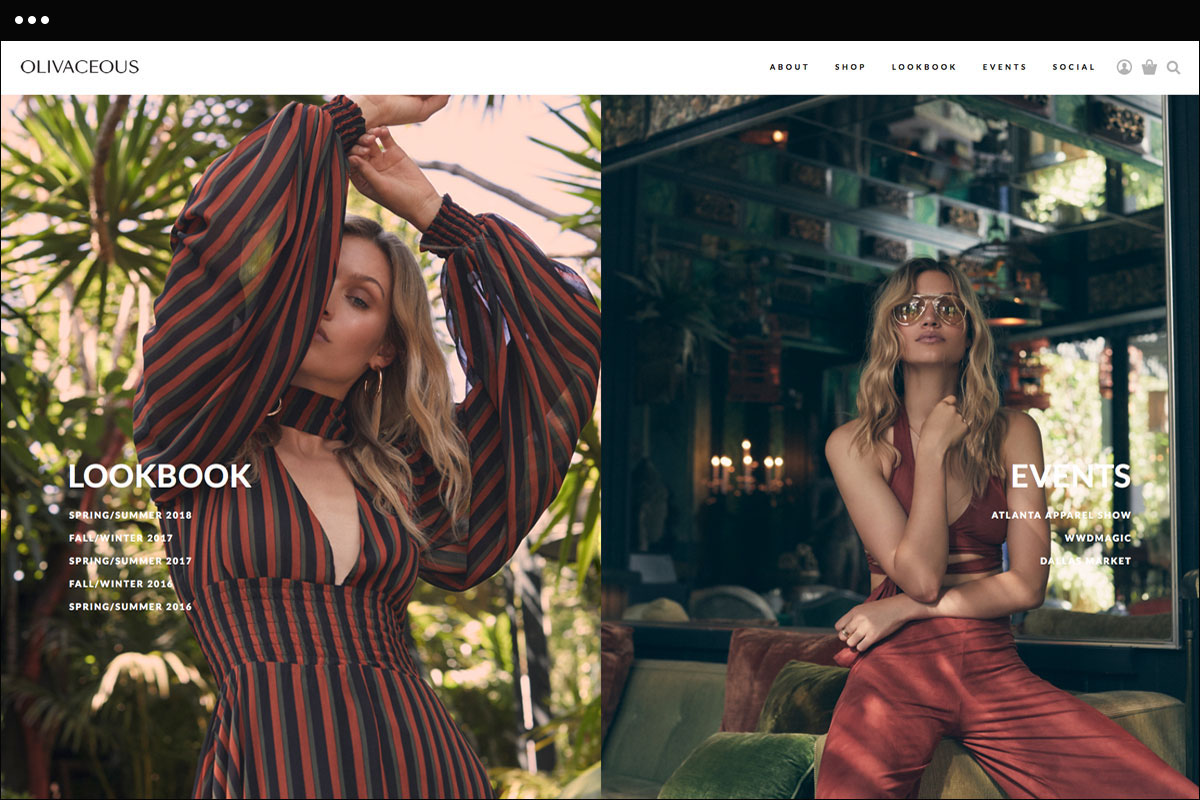 Full Content Mangement System
Our work includes:
Complete custom website redesign
Integrated a Magento 2.0 Community Edition Content Management and E-Commerce system
Customized the store to be login only for B2B users. Products cannot be seen unless an approved user logs in
Customized user registration
Predictive Search Customizations
Custom B2B Product Import Development
Created a custom application/approval process within Magento
Created a custom invoice template for invoicing through the Magento system
Created a custom product configurator so Olivaceous can sell by Case Pack (sets of 5 or 6 singles)
Added a reorder tool so users can quickly order things they have ordered in the past
Integrated a WordPress Blog
Added a custom "Lookbook" tool so Olivaceous can create seasonal campaigns.
Created a custom "Events" page to showcase what tradeshows Olivaceous will be attending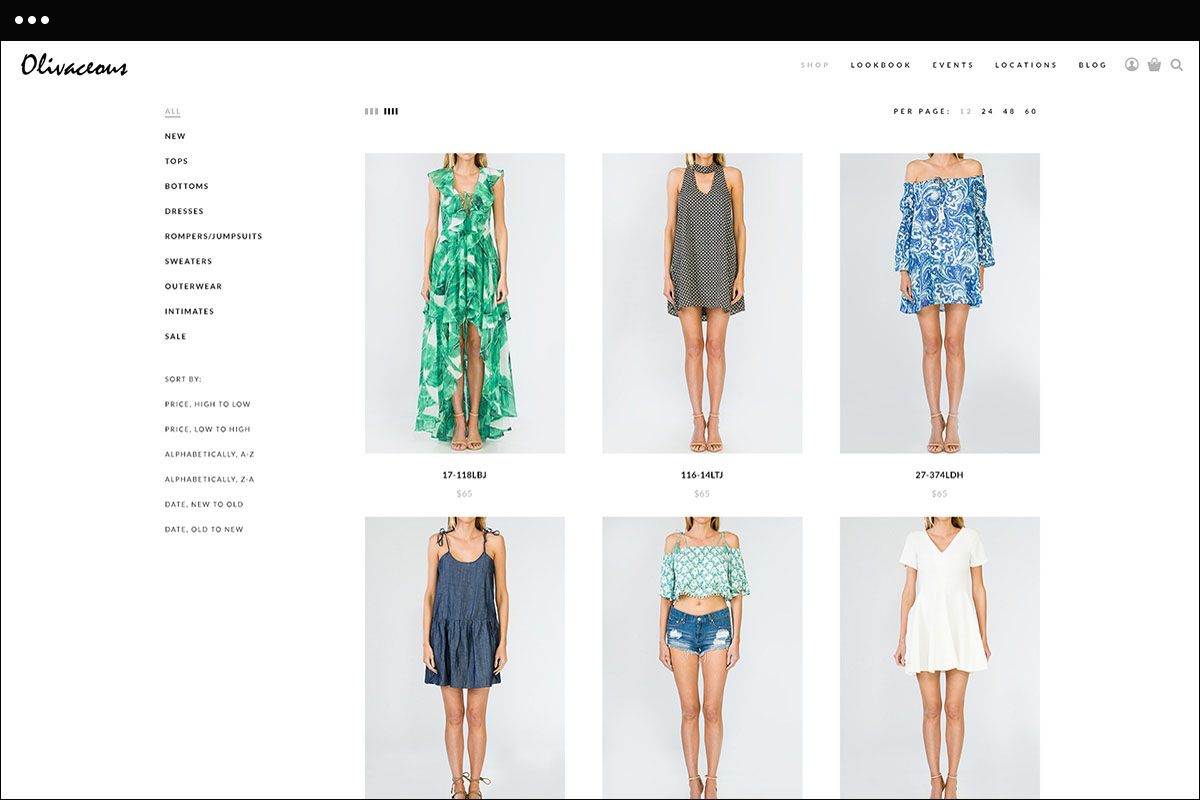 B2B E-Commerce (Must Login to View Products)
Sales by Case Pack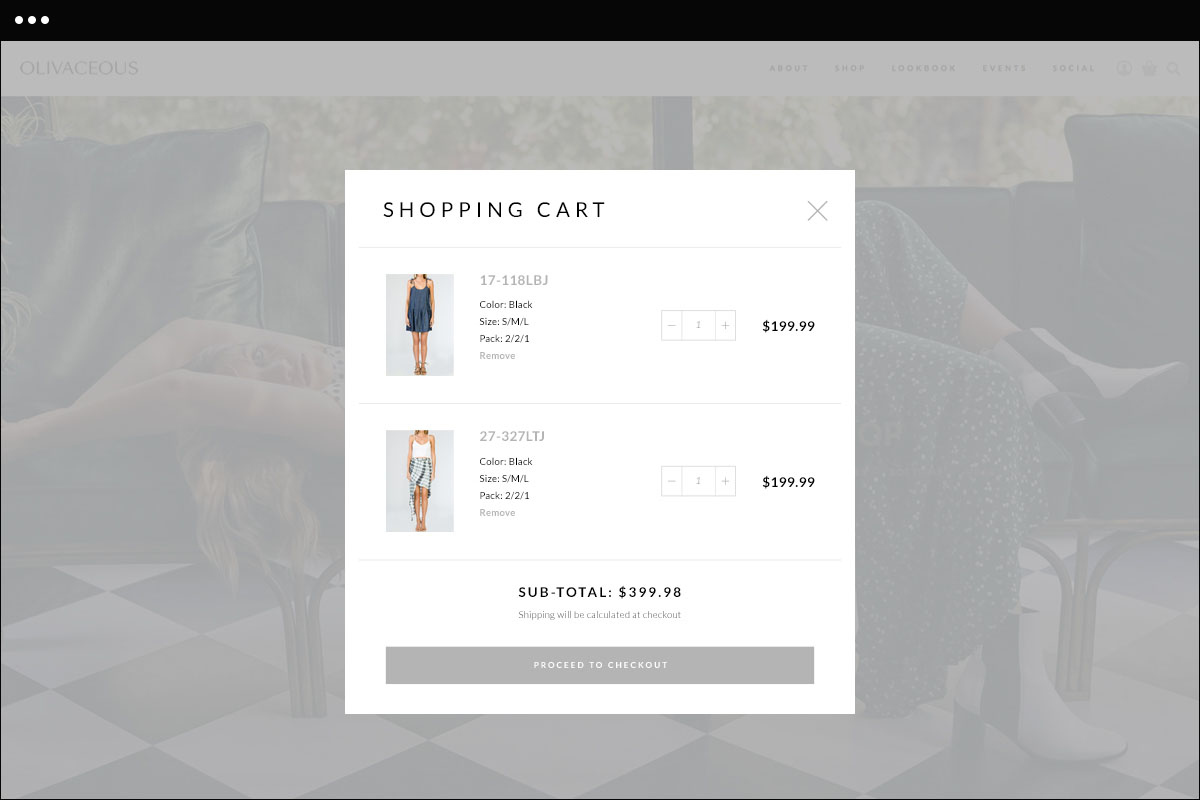 Sales by Case Pack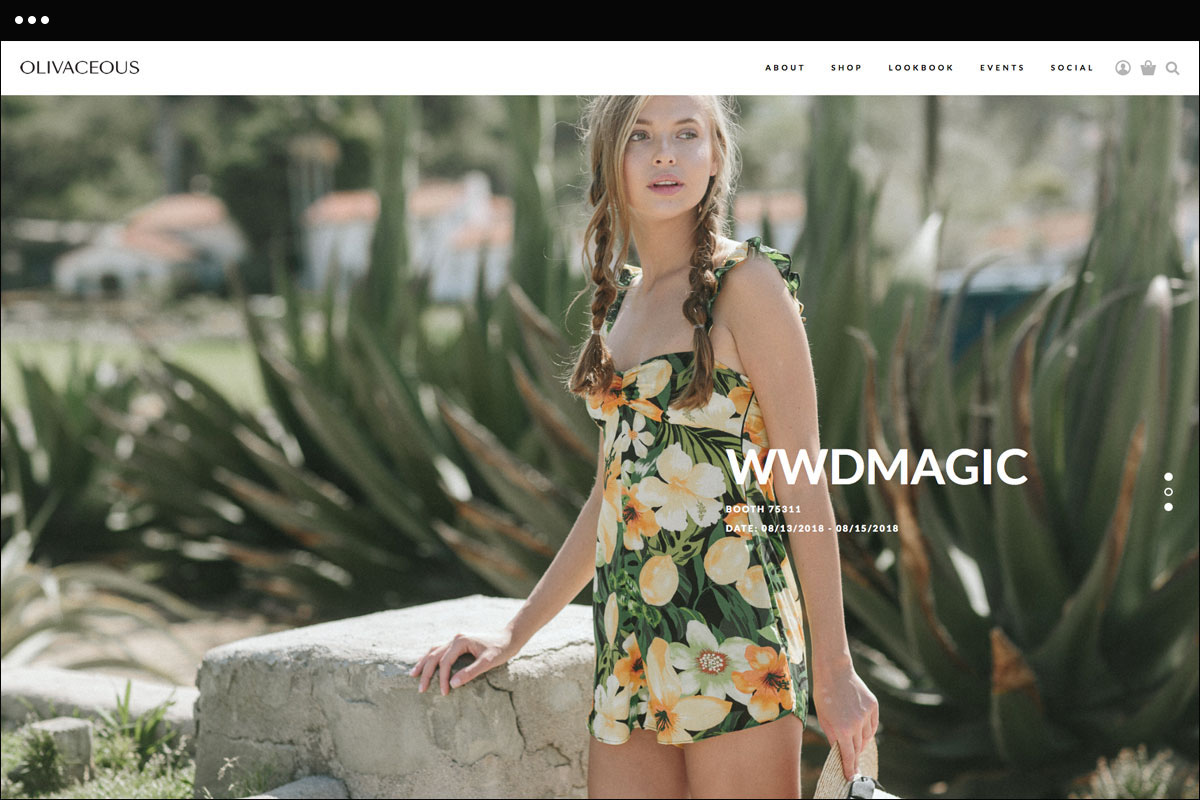 Mobile Friendly Shopping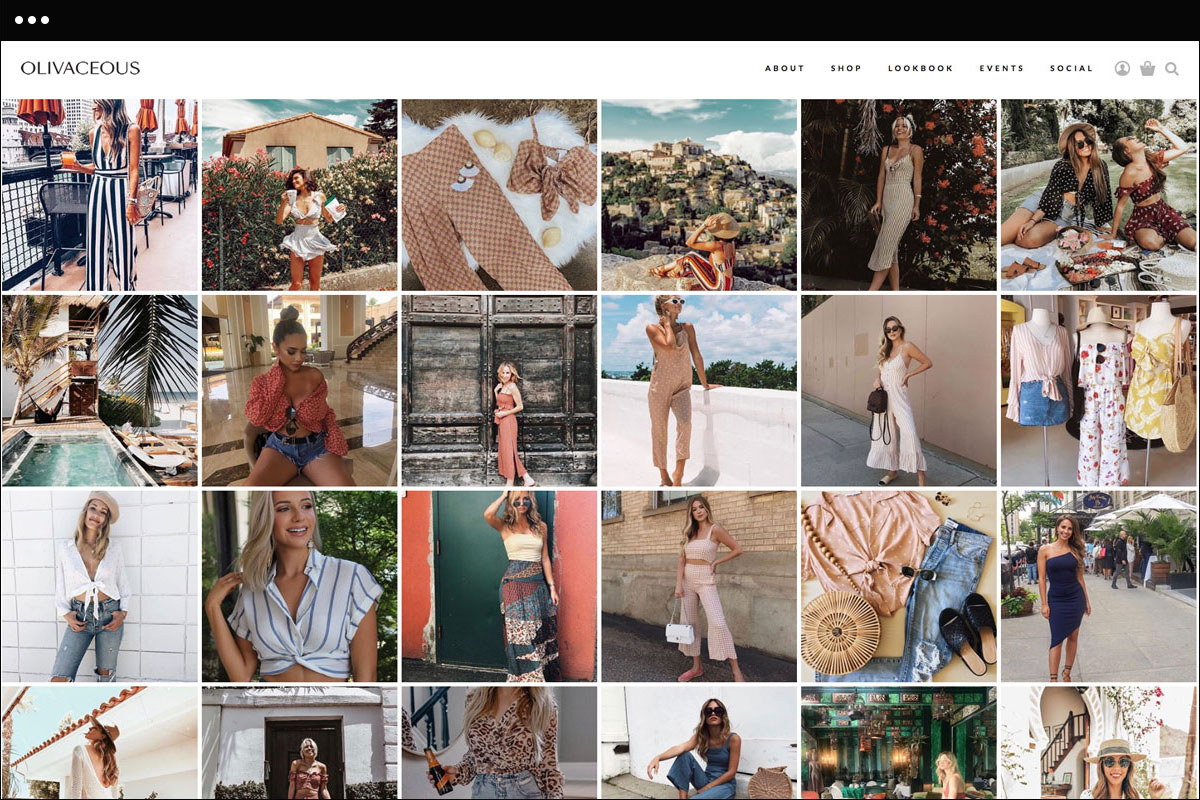 Custom Shows Page