Service Provided:
HubSpot Integration
Shopify Development
Brand Identity
B2B Lead Generation
Video Production
Photography
YouBar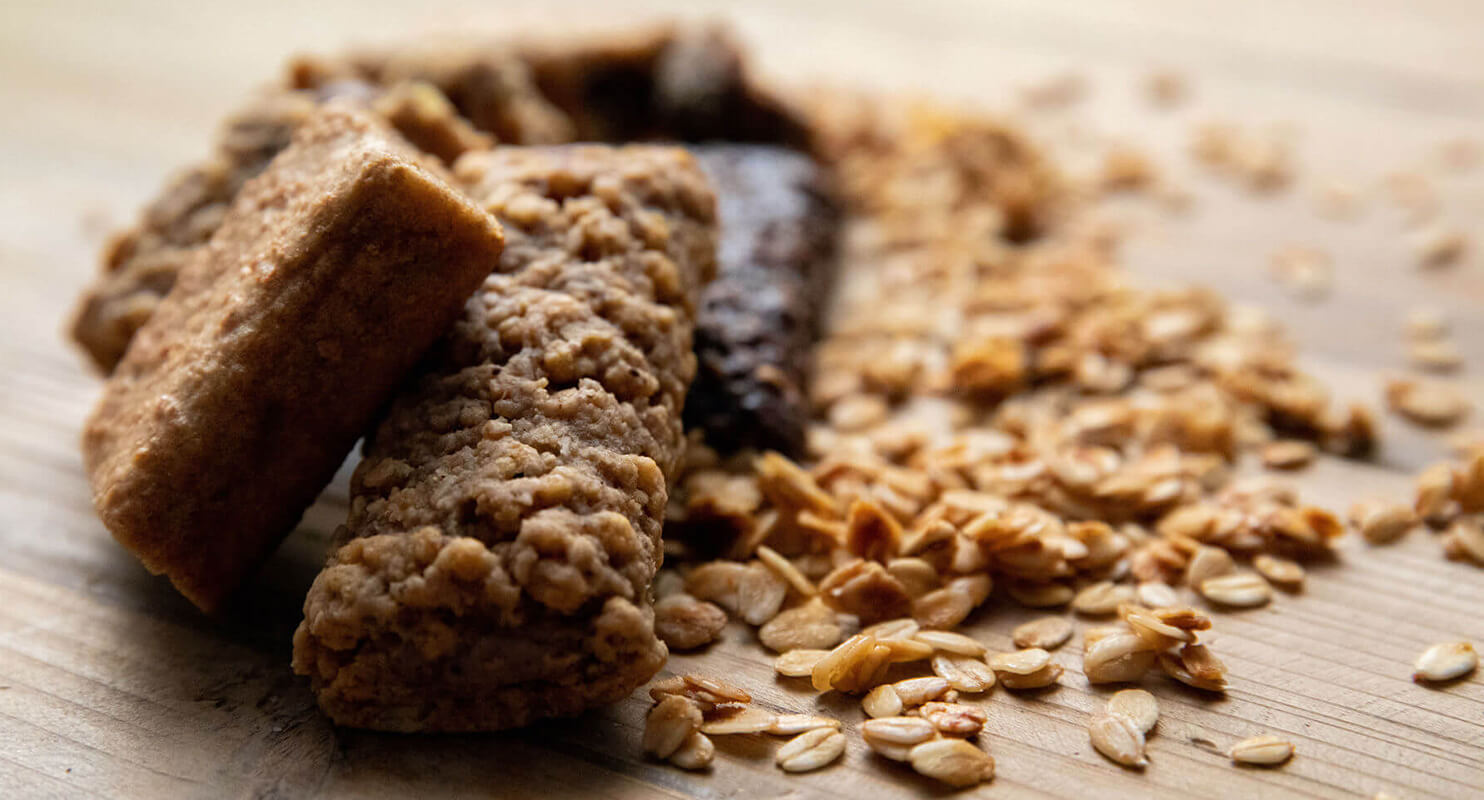 The Situation
YouBar is the leading nutrition bar manufacturer in the United States for protein bars, balls, bites, and more. When you walk through the aisles of Whole Foods, you've undoubtedly seen the products they've created for hundreds of brands.
In May 2019, YouBar came to ATAK to confront a few challenges:
Their innovative manufacturing process and ability to stay ahead of trends was not reflected in their company's appearance.
Their detailed development process needed to be integrated into their HubSpot CRM.
They needed to consolidate and optimize content from two sites into one.
YouBar runs quick and needed to push things forward. ATAK answered the call.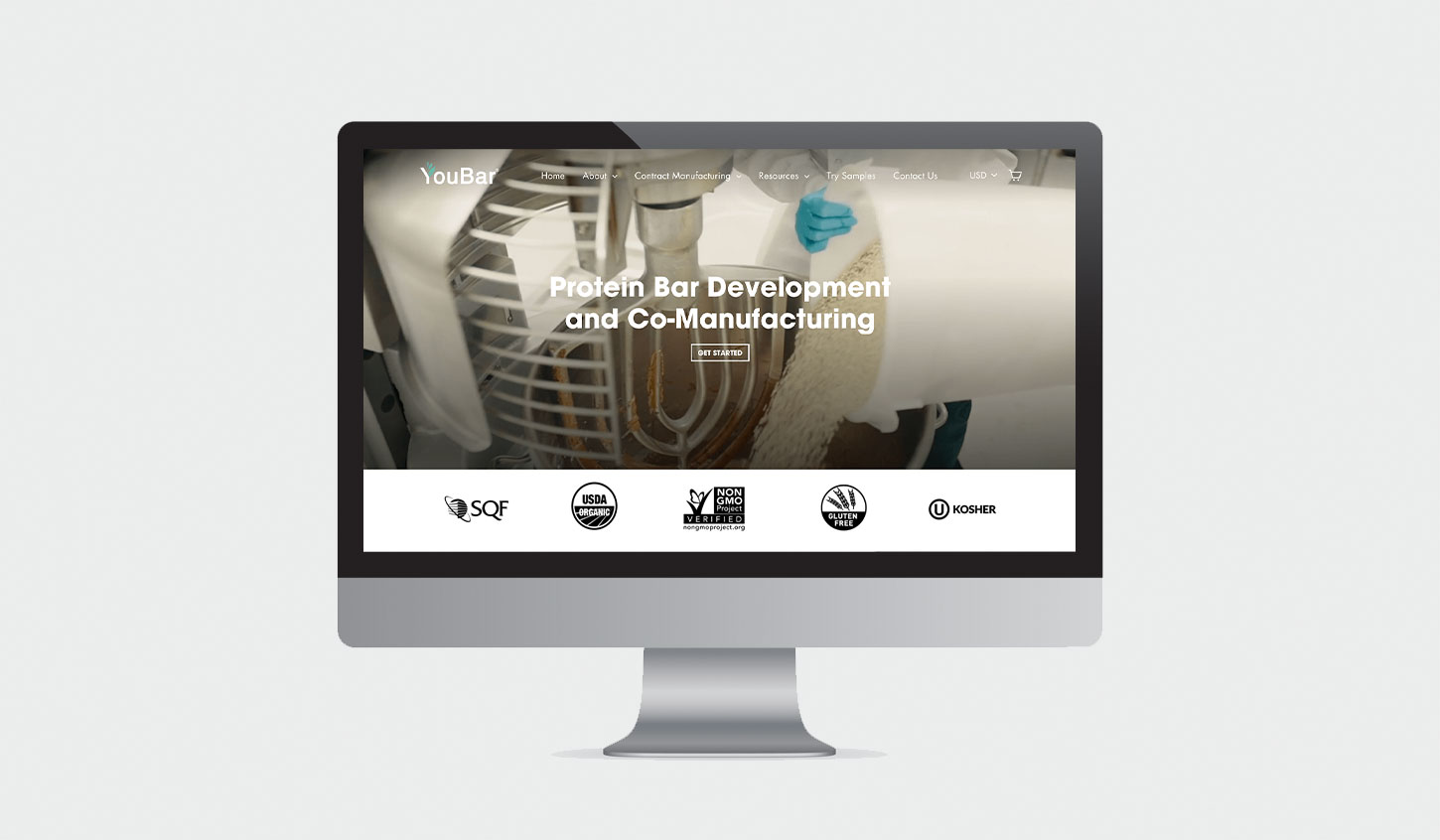 Homepage Design with Video Header
The Solution
Early on in our discussions, it became clear that we needed to create a sense of focus in their marketing strategy. We worked together over two days of Purposeful Marketing exercises to define their Target Personas, Leadership Message, Marketing-to-Sales Maps, and Visual Identity.
From there, we developed a list of the obstacles we needed to overcome quickly:
Site re-design in Shopify
Shopify-HubSpot Integration
New logo, colors, and brand identity
HubSpot-Survey Monkey integration with intensive form process
HubSpot workflow automation, email templates, and custom notifications
New photography and videography
Style Guide for digital and print
SEO on-page optimization
Site merge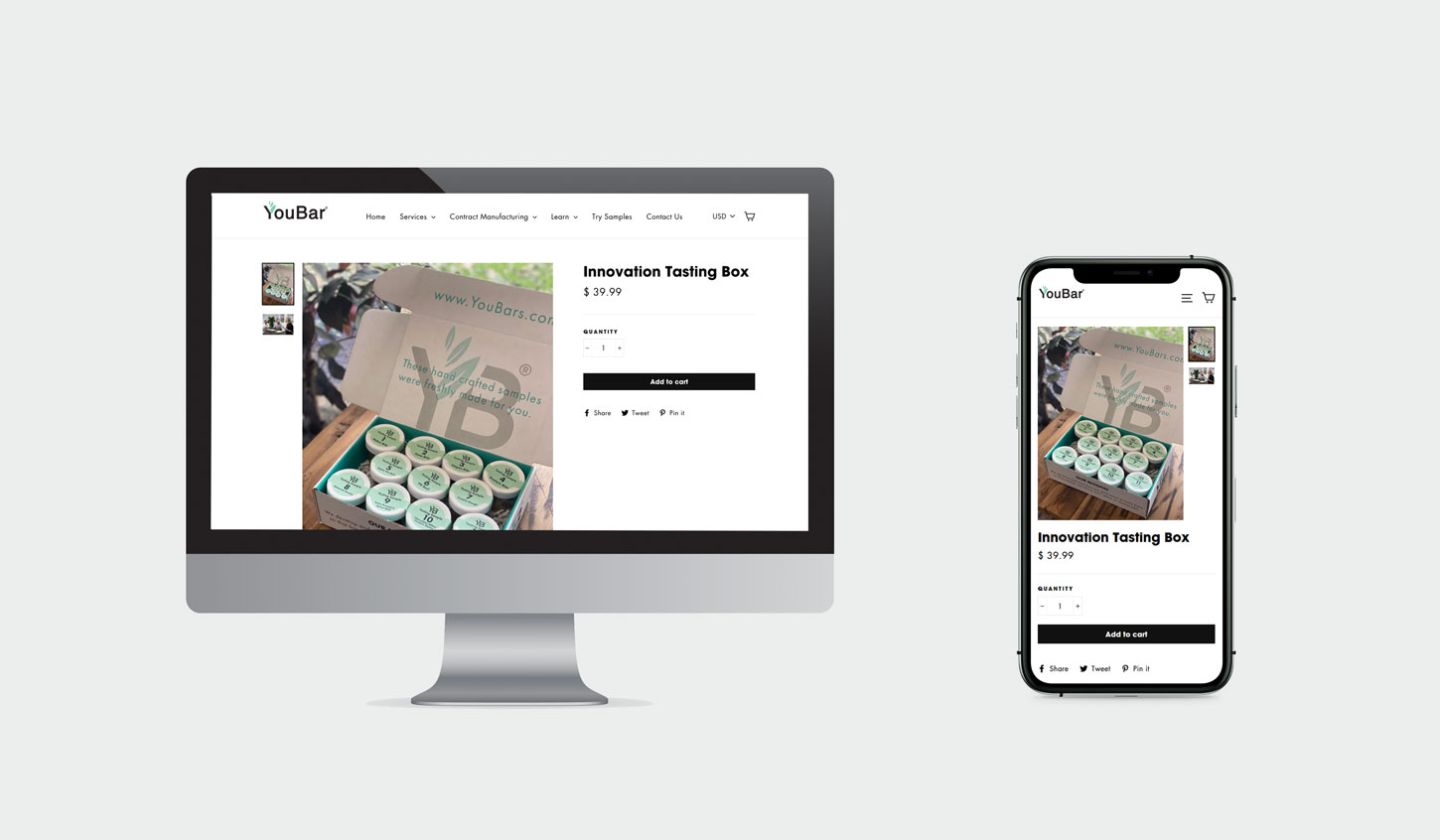 Product Page Design - Desktop and Mobile
Our Process
We ATAK-ed the list quickly. Understanding time to be a factor, we quickly found a Shopify theme we could recommend. From there, we built out the content on the theme and produced a new site in just two months. We designed and custom-coded beautiful service and product pages using Shopify sections and bold, compelling visual elements.
Subsequently, we had our designers work on a series of new logos for YouBar. The new shade of green and more modern looking leaves, coupled with an updated, sleek new font, provided the company with the innovative look and feel they were envisioning.
Next came the technical integrations. YouBar has a very detailed development process that requires many people both on the company and client-side to provide information on the status of the project. We used a Survey Monkey-HubSpot integration to make sure all customer information, both sales and operationally, were organized in a single-source. Beyond form design and HubSpot form response integration, using Survey Monkey allowed us to preserve the entire customer response history in one single timeline.
Our final creative push was to partner with Junk Films to produce compelling videos and photography to make the new site pop. With their help, we finalized the visual elements of the new site and officially launched the new YouBars.com.
With a beautiful site built, it was time to continue optimizing YouBar for organic search. Our analytics team increased site speed, constructed the content strategy, and cleaned up the code necessary to turn youbars.com into a lead generating machine.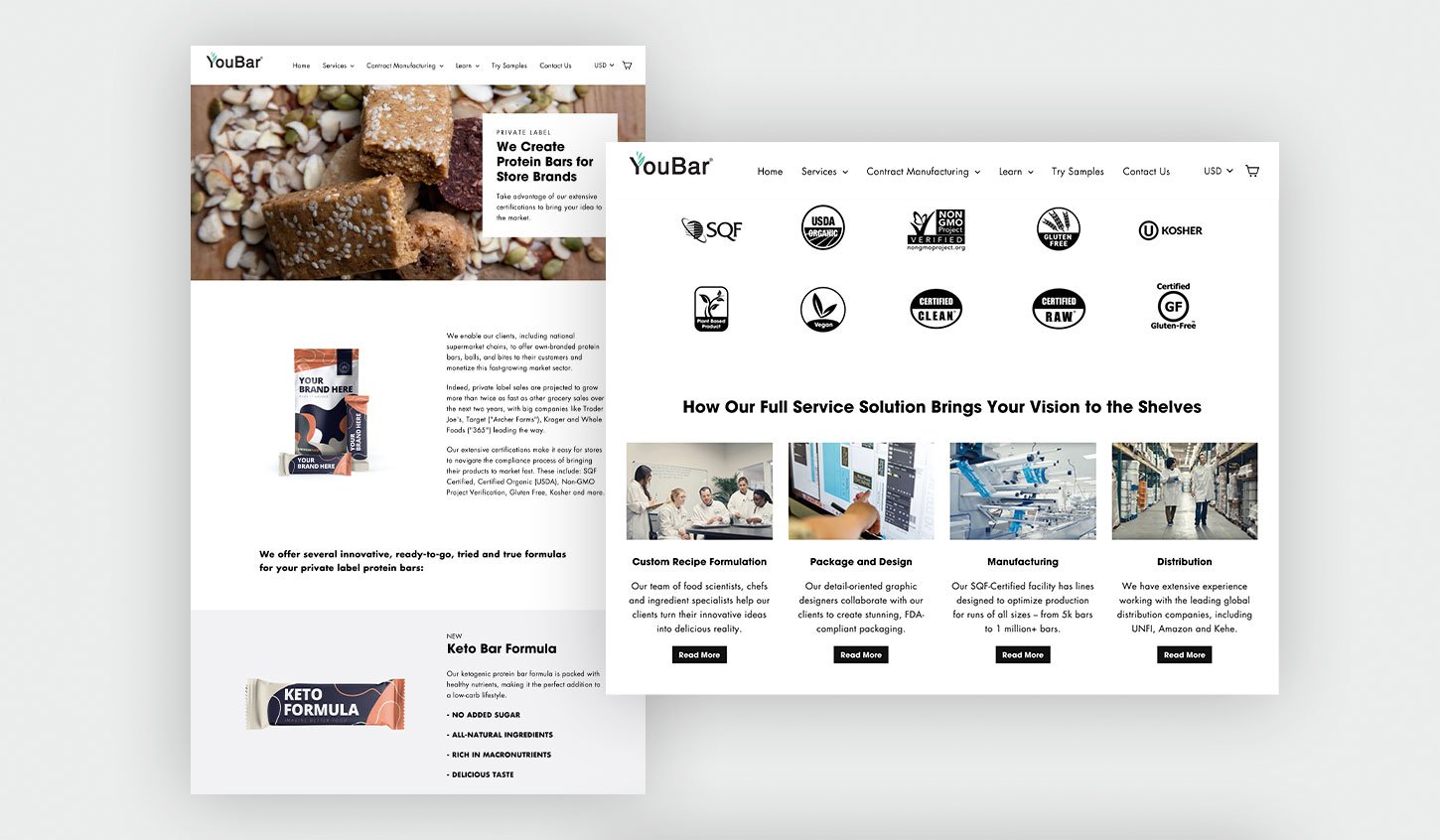 Web Design - Inner Page and Custom Sections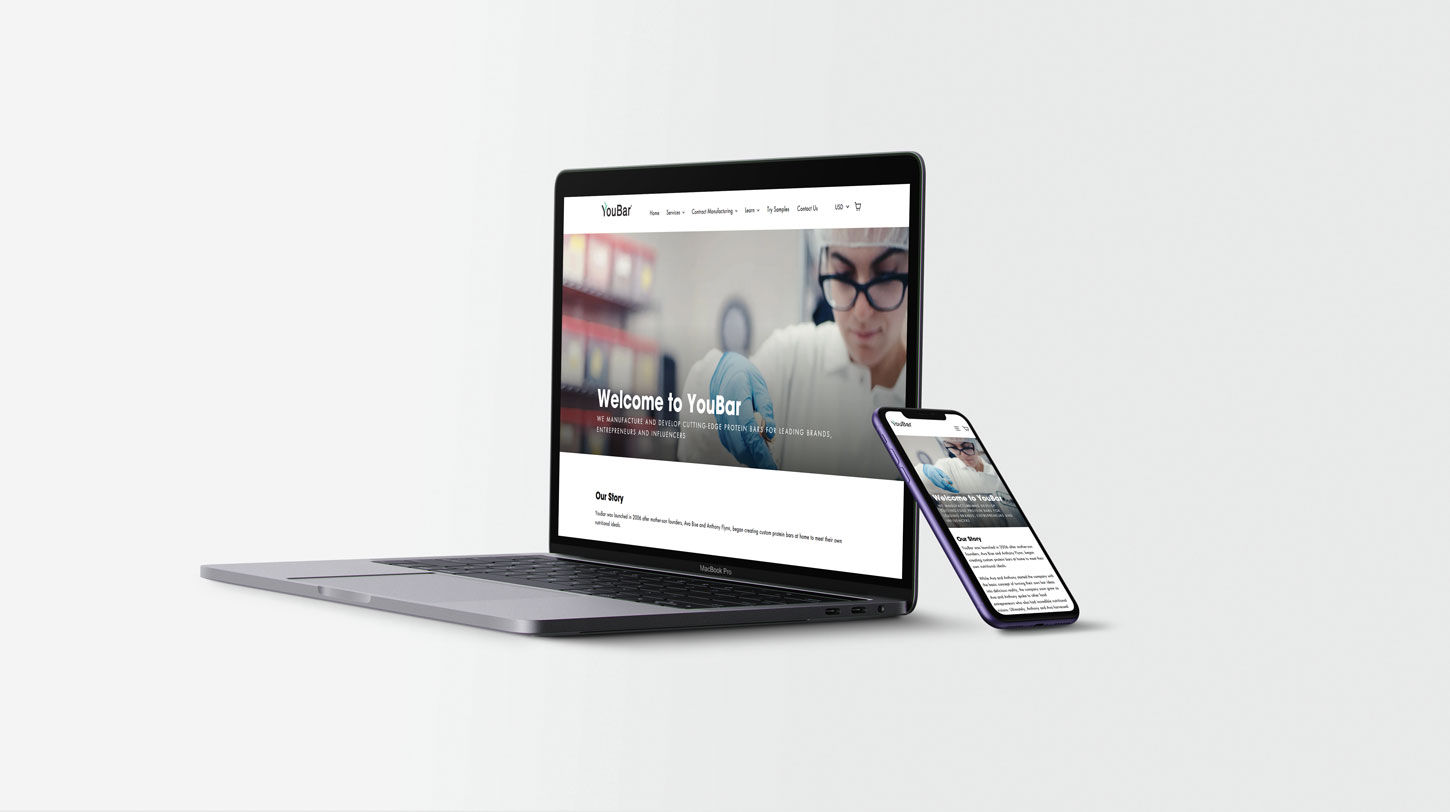 About Us Page Design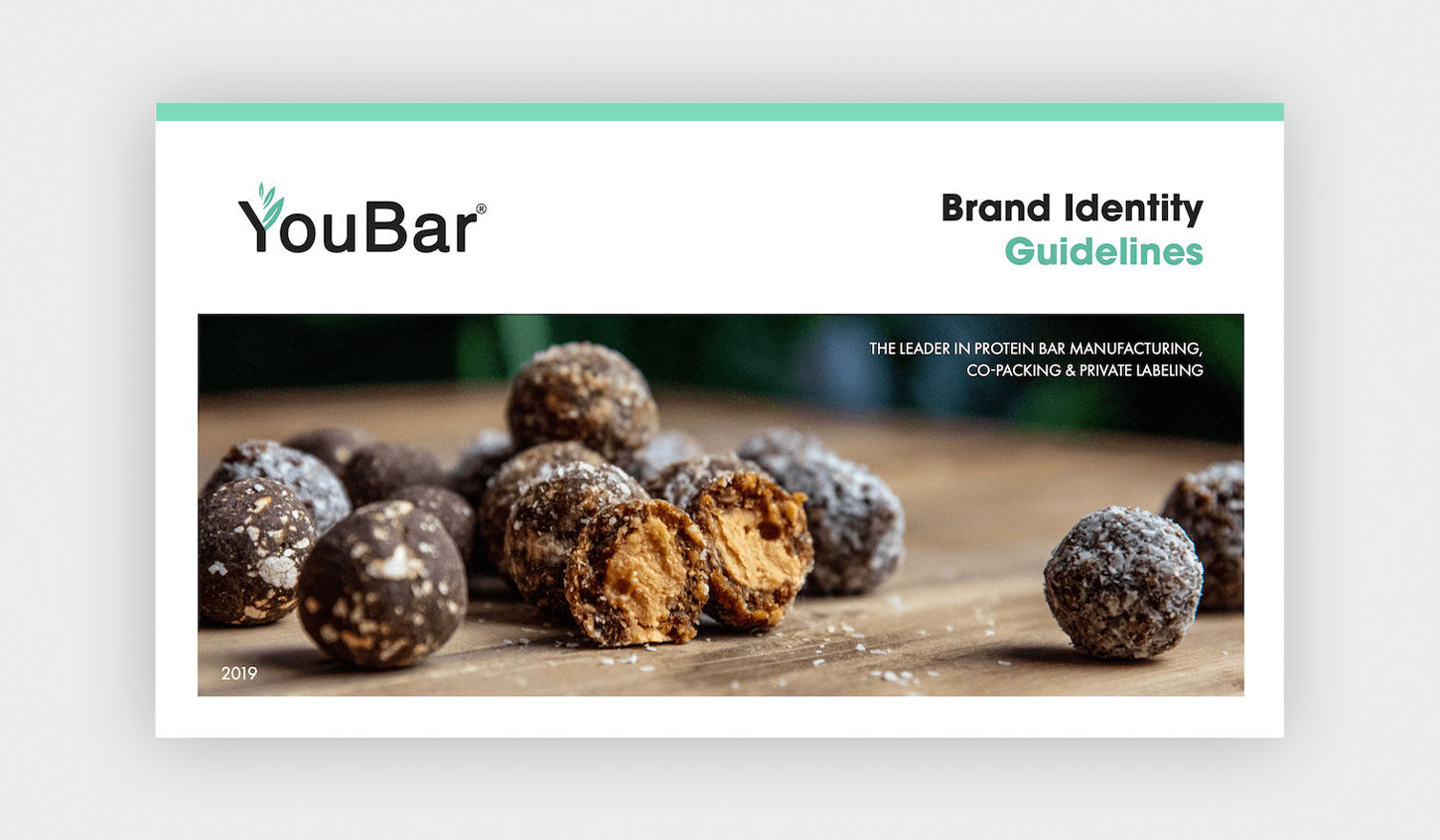 Brand Identity Guidelines Book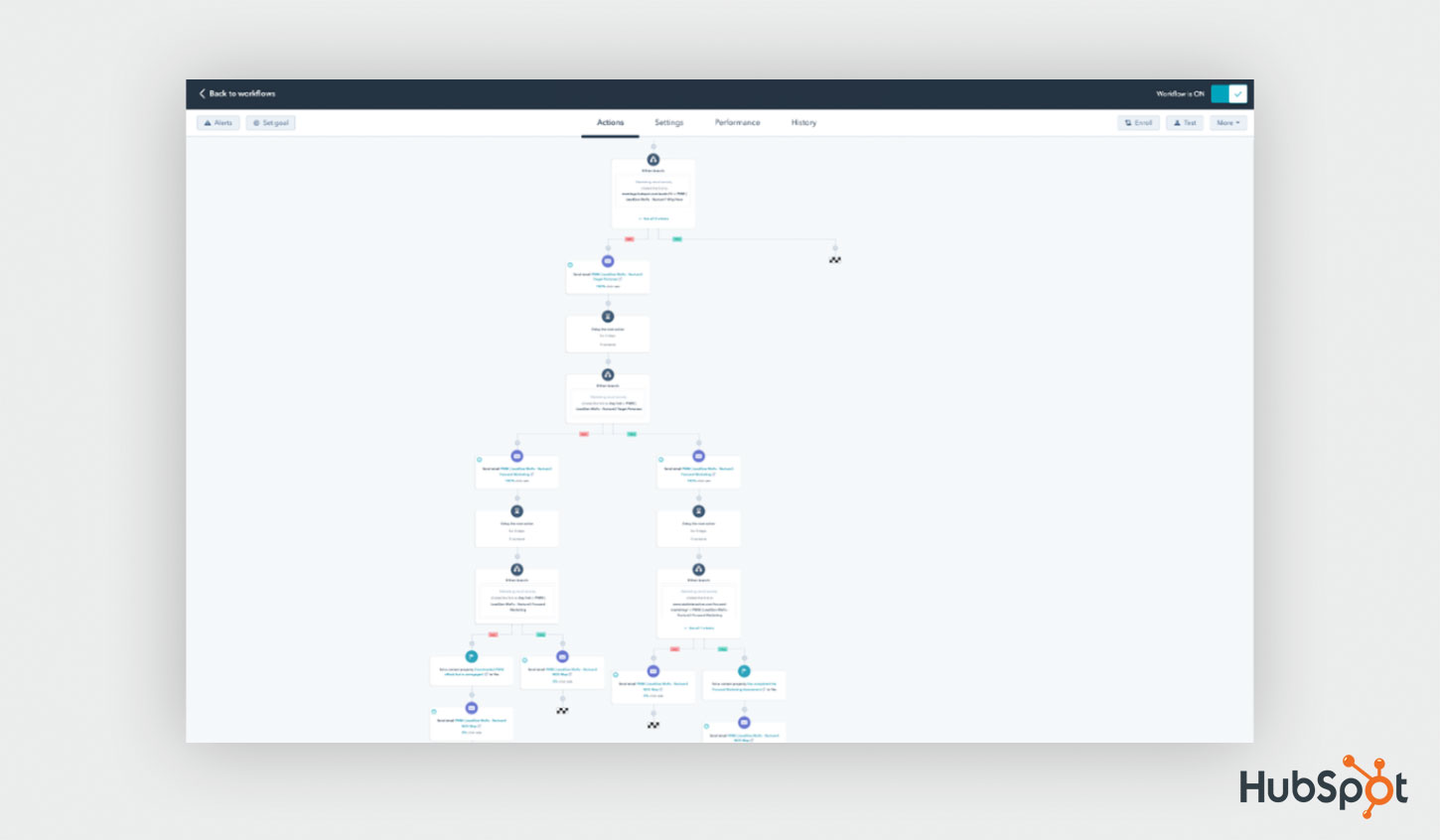 HubSpot Advanced Workflows