Service Provided:
Non-Profit Website Design
WordPress CMS Customization
Custom Donation Integration
Site Administration Training
Go Campaign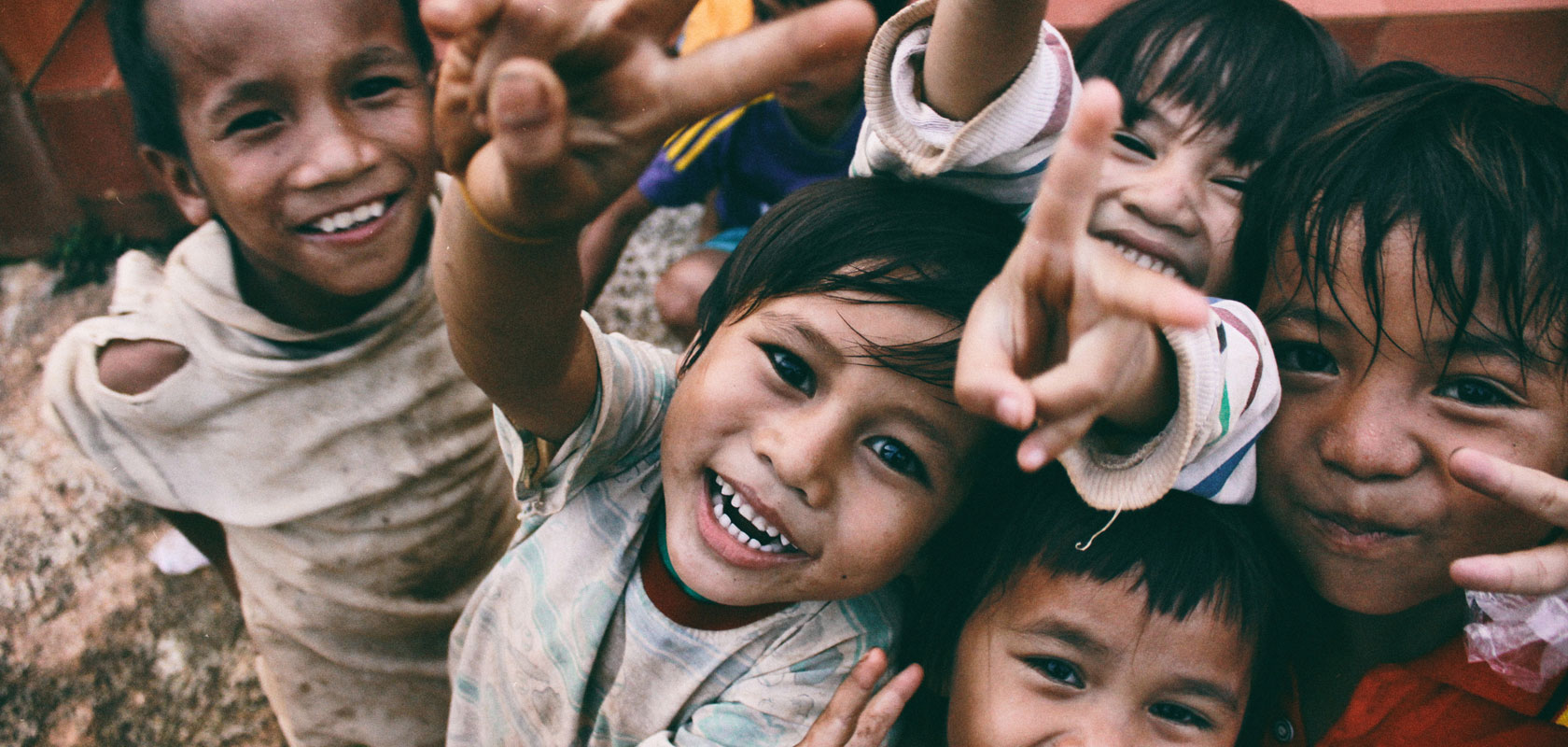 The Situation
GO Campaign improves the lives of vulnerable children around the world by partnering with local heroes to deliver local solutions. GO Campaign connects donors to high-impact grassroots projects aimed at changing lives and transforming communities, one child at a time. In 2016, GO contacted ATAK Interactive to build a new site with modern tools and a site organization that properly showcase the entirety of GO Campaign's projects and capabilities.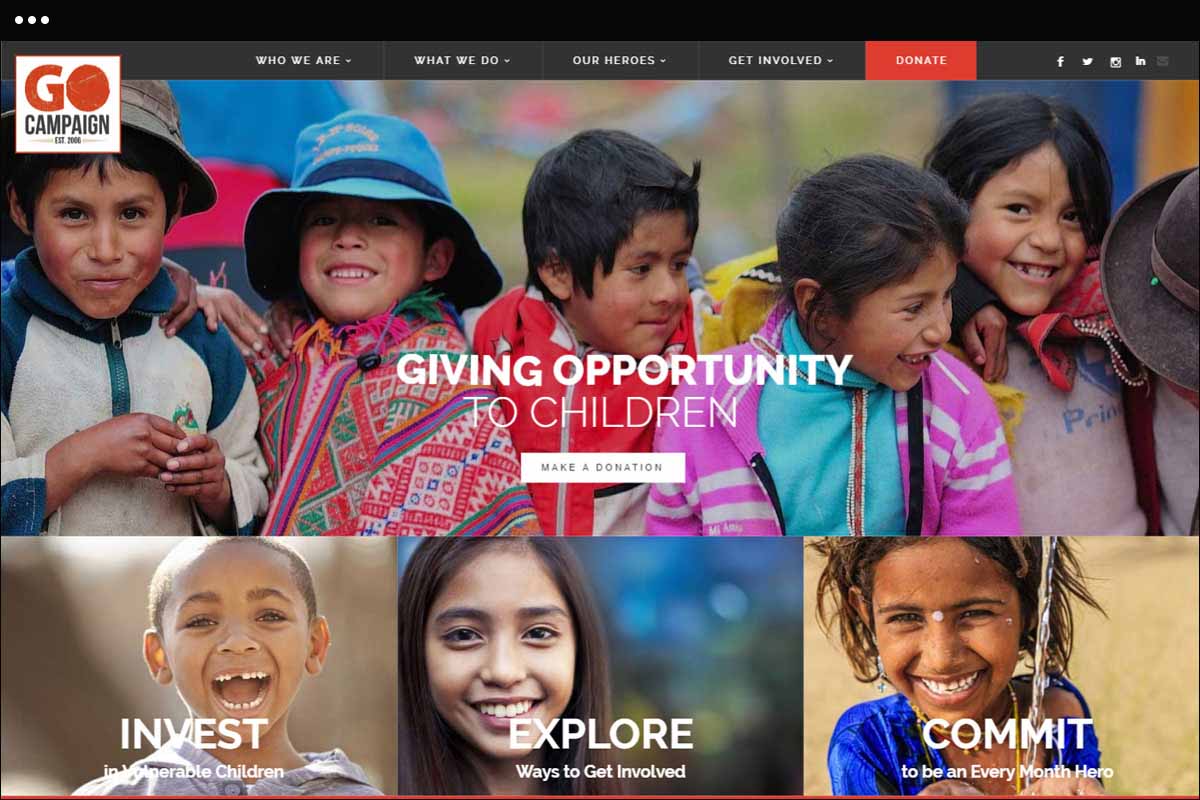 Homepage Design
The Solution
ATAK Interactive recommended to build the new site on the WordPress framework. We helped the to strategize and implement the proper navigation and hierarchy for the homepage and sub-pages, ensuring none of the empowering work they accomplished would be difficult to find. We integrated a 3rd party system via eTapestry that connected an online donation portal with their database without forcing users to leave the gocampaign.org URL, maximizing visitor data.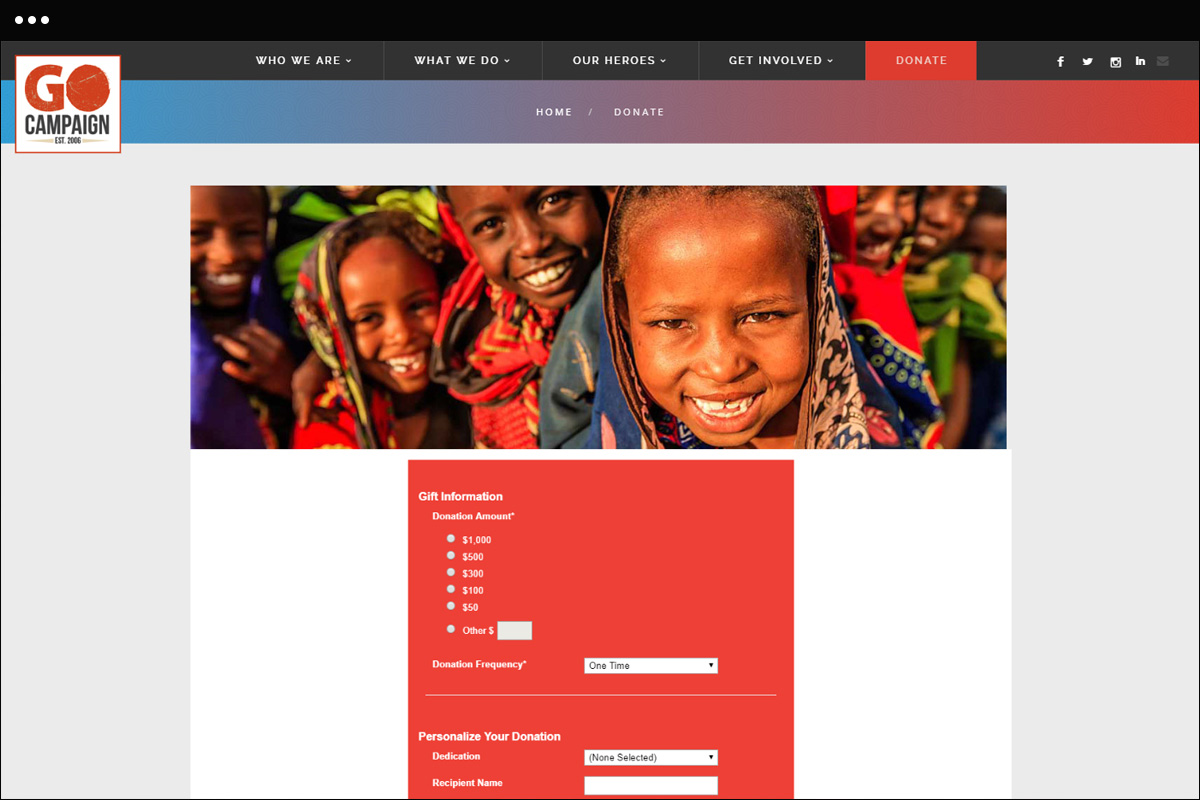 Donate Page Design
Our work includes:
Website development based on a robust WordPress theme.
Integrating Blackbaud eTapestry into onsite forms for a seamless donation experience.
Content import, maintaining content and posts from Go Campaign's previous website.
Custom theme administration panel for advanced management of site content types, including Local Heroes, Projects, and Leadership.
Plugin updates and installation for security and SEO.
Social Media and Newsletter subscription integration.
Created WordPress training videos and website managment documentation for Go Campaign's team.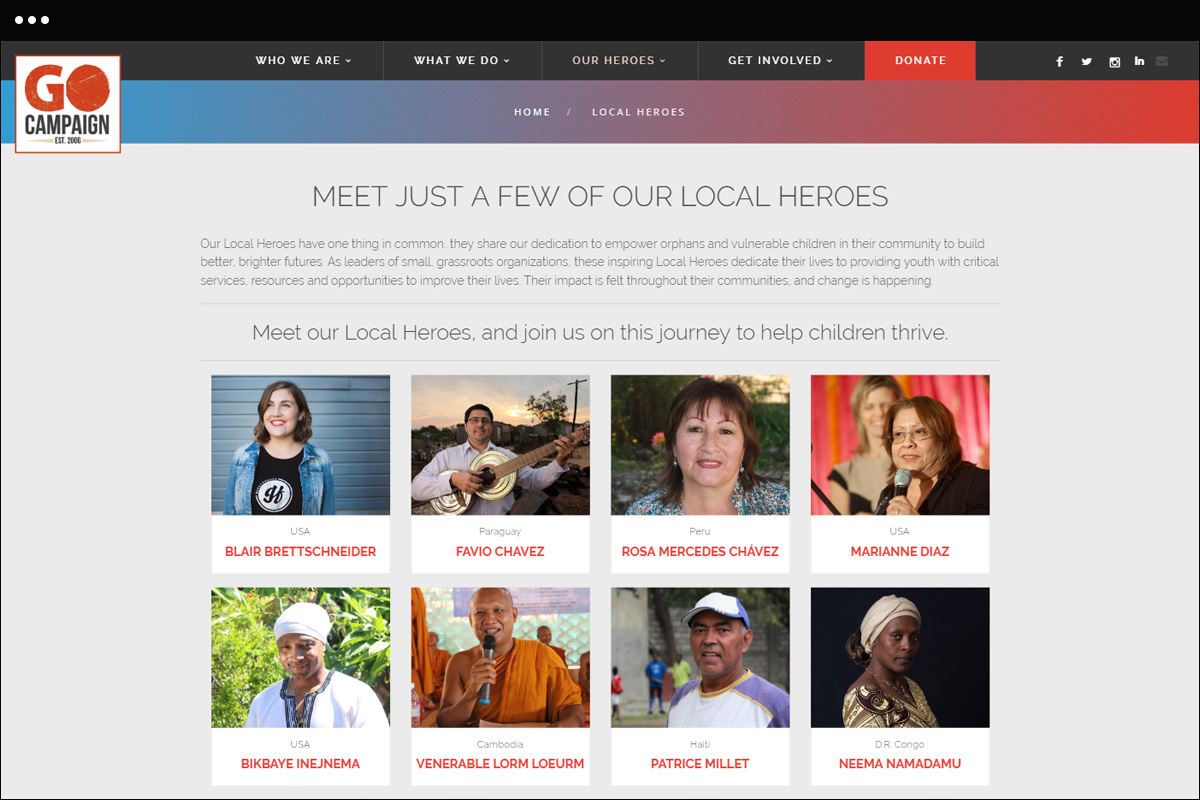 Local Heroes Page Design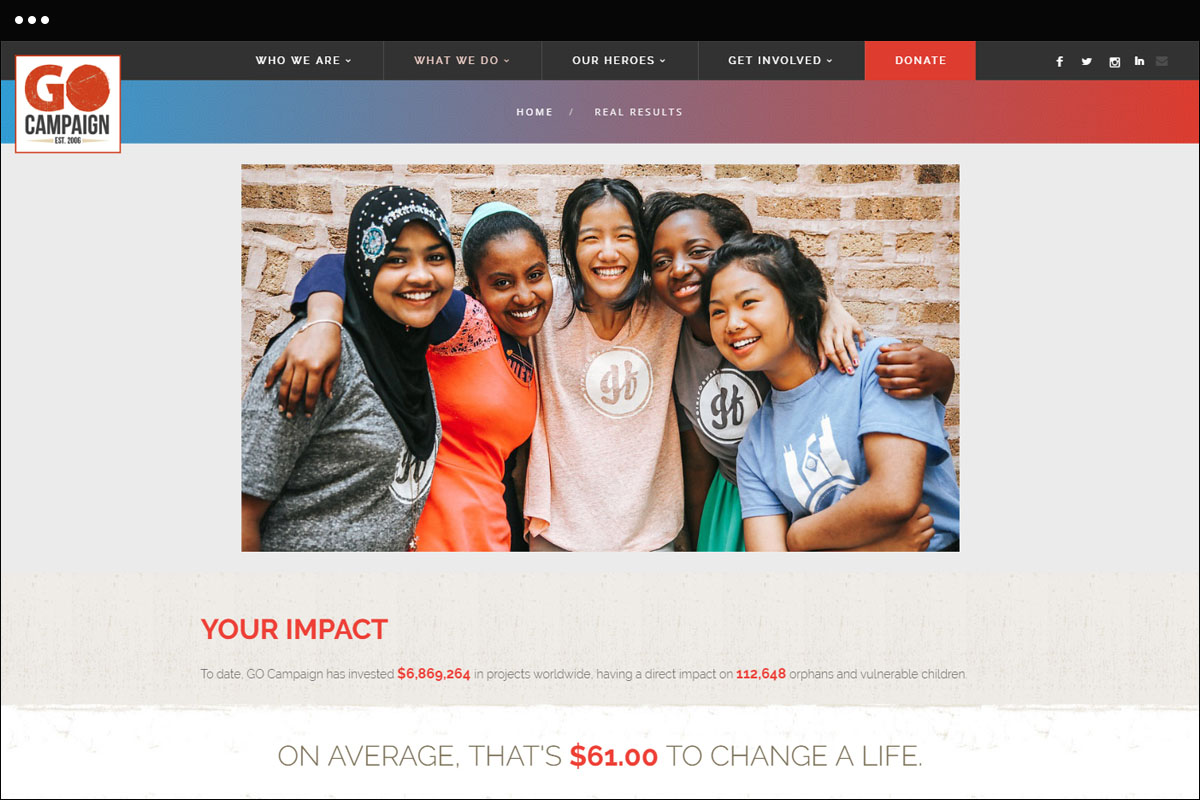 Real Results Page Design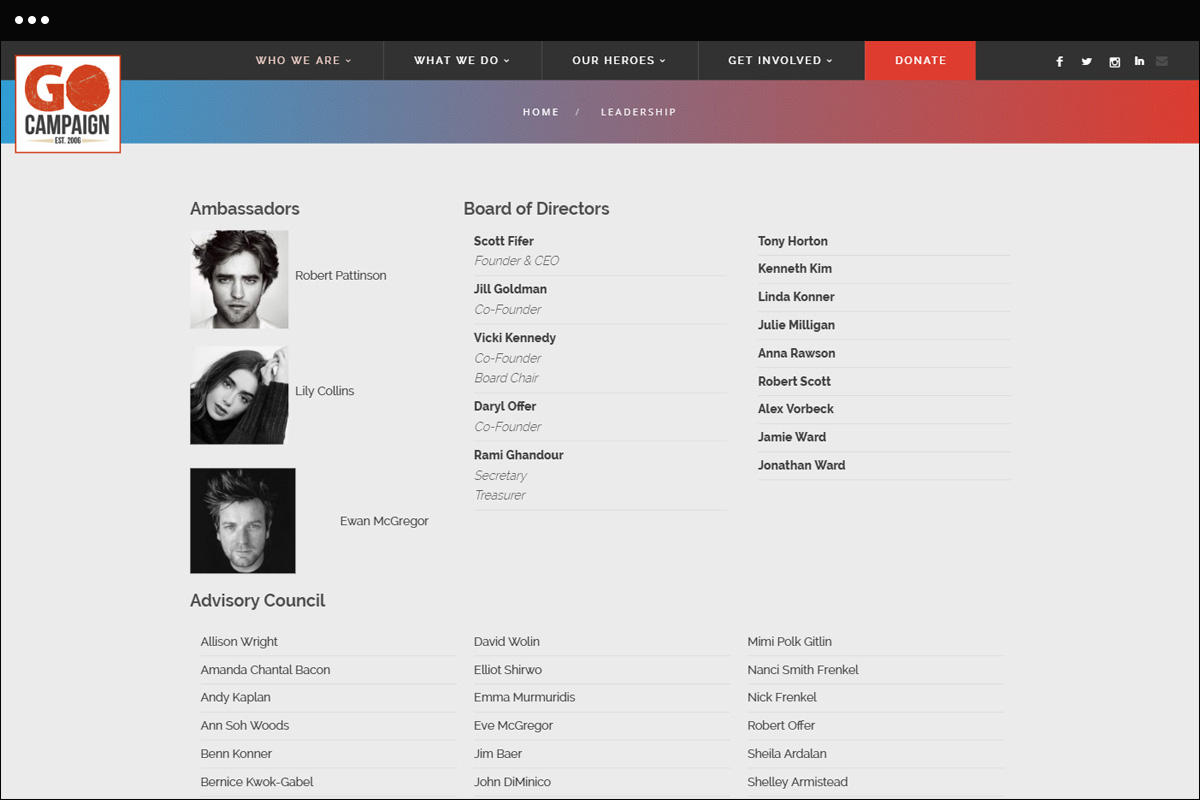 Leadership Page Design