ReactJS Native App Development
Elevating Web Solutions with Expert ReactJS Development Services for Optimal Performance
Unlocking High-Performance with ReactJS Native App Development
At ATAK, we specialize in ReactJS Native app development, bringing you the best of both worlds: cross-platform compatibility and native-like performance. Our journey into crafting high-performance mobile experiences begins with a thorough understanding of your project requirements, user expectations, and digital goals. We immerse ourselves in these critical elements to unveil strategic opportunities that perfectly align with your vision.

We're not just app developers; we're collaborators on a mission to create and optimize mobile applications that harness the power of ReactJS Native. Our focus is on delivering seamless user experiences and top-notch performance that sets your app apart. With a dedication to data-driven methodologies, we ensure that every mobile solution we craft not only meets user expectations but also paves the way for measurable success in the mobile realm.
Discover the Range of ReactJs Services We Provide
Unleashing the Potential of ReactJS Native for Mobile Development
Picture ReactJS Native as the language of seamless mobile experiences—a language that not only meets user expectations but surpasses them. At ATAK, we've honed our expertise in wielding this power, crafting mobile applications that excel in both functionality and user satisfaction.

From conceptualization to code, our team of ReactJS Native experts works in harmony to create mobile apps that not only cater to your brand's unique identity but also provide intuitive user experiences. We meticulously design each project, ensuring that it offers smooth interactions that foster engagement, trust, and a strong digital presence.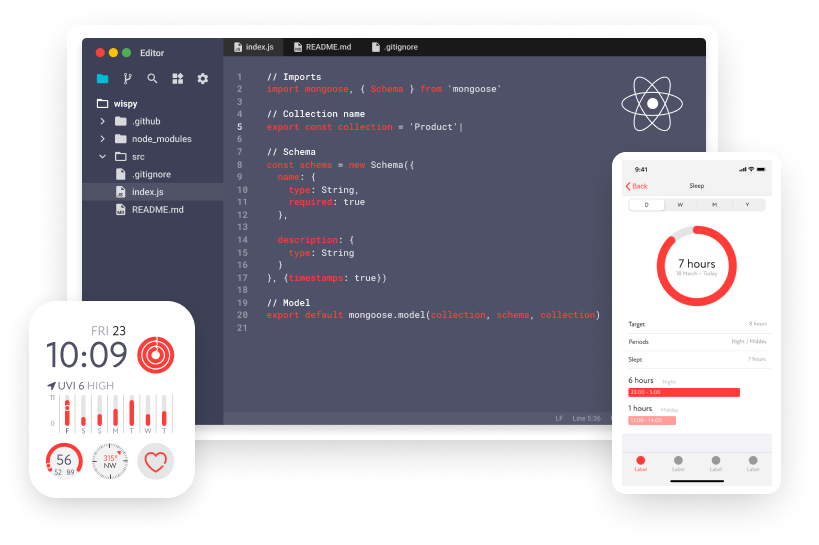 Strategically Navigating ReactJS Native for Mobile Success
Much like the importance of positioning in marketing, strategic planning is a cornerstone of ReactJS Native mobile development. Our approach delves deep into the mobile landscape, uncovering insights that drive engagement and user satisfaction. We analyze market trends, user expectations, and technical advantages, identifying the most compelling factors for user adoption.

With these insights at our disposal, we craft a precise strategic plan for your ReactJS Native mobile solutions. This strategy enables you to target specific user segments more effectively, addressing their unique needs. We position your mobile app with compelling reasons to engage users and create a value proposition that resonates with their distinct requirements.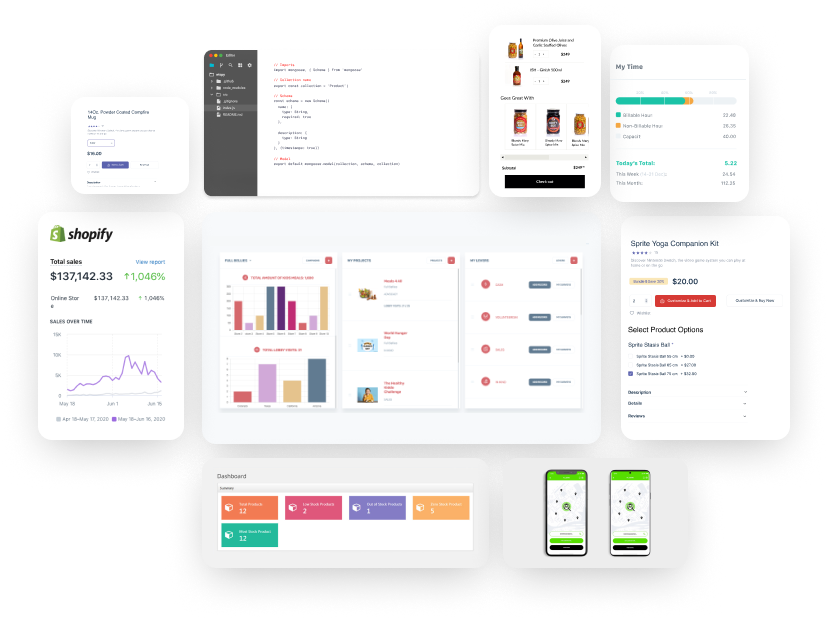 Revolutionizing Businesses through ReactJS Native App Development
In the realm of mobile app development, success is about more than just functional applications—it's about transforming your business and enhancing brand loyalty. At ATAK, we specialize in achieving this through ReactJS Native app development.


Our dedicated team collaborates closely with you to create mobile solutions that capture the essence of your brand. From sleek user interfaces to high-performance apps, we craft solutions that not only meet user expectations but also make a lasting impact.


We believe that every business can tell a digital story. At ATAK, we partner with you to craft compelling narratives that resonate with your users and align seamlessly with your brand's values and mission. Our ReactJS Native app development services empower your business to thrive in the mobile era.
Data-Driven Excellence in ReactJS Native App Development
In the realm of ReactJS Native app development, data serves as the compass guiding us toward excellence. At ATAK, we place a premium on leveraging data to ensure that your mobile solutions stay relevant and resonant.

Our bespoke KPI dashboards grant you real-time insight into critical metrics. These dashboards empower you to track your app's performance, enabling data-driven decision-making. With our expert guidance and experience, fueled by ATAK, you'll be equipped to refine your mobile development strategy for optimal results."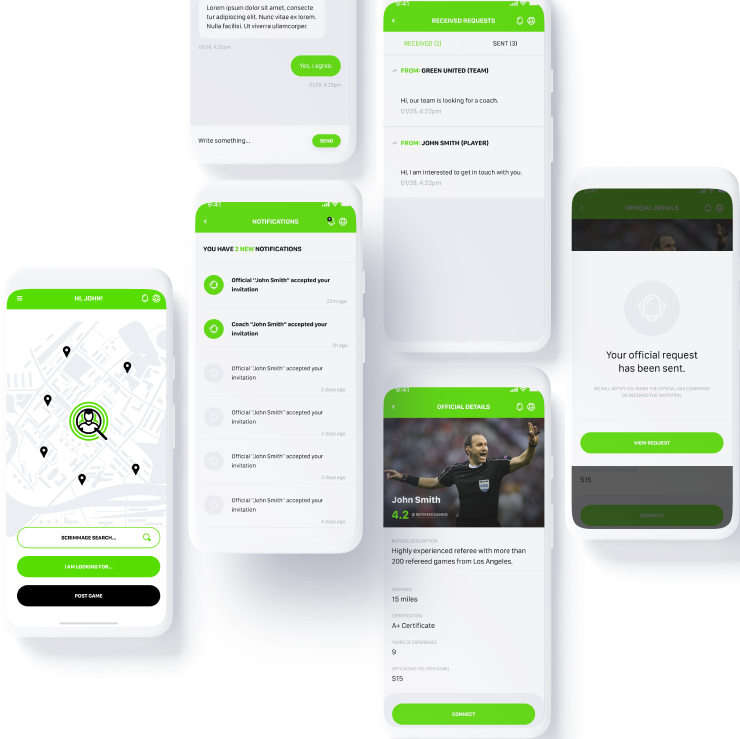 Crafting Exceptional ReactJS Native Apps
Crafting exceptional mobile solutions is both an art and a science. ATAK Interactive boasts a team of skilled developers, designers, and strategists who collaborate seamlessly to create ReactJS Native applications that cater to your users' needs and aspirations.

From intuitive user interfaces to immersive mobile experiences, we tailor app solutions to suit your objectives. Our mobile solutions not only engage and delight users but also guide them along their digital journey, ultimately enhancing user satisfaction and interaction.
Why should you work with with ATAK?
Whether working for an international enterprise corporation or a privately-held SMB, ATAK's three-point approach to your account remains the same:
Key Pillars of Success with ATAK: ReactJS Excellence
Custom ReactJS Solutions Tailored for You
As a leading ReactJS development company, we excel at crafting customized solutions that perfectly align with your unique requirements. We understand that each business has distinct goals, target audiences, and industry landscapes. Therefore, we work closely with you to gain deep insights into your objectives. This collaborative process empowers us to tailor our ReactJS solutions, ensuring your web applications not only meet your functional needs but also address specific challenges, elevate user experiences, and ultimately drive success for your organization.
Measuring ReactJS Success
At ATAK, we believe in quantifying success through data and performance metrics. Our ReactJS expertise isn't just about creating functional web applications; it's about delivering results. We employ robust analytics and performance-tracking tools to provide real-time visibility into crucial indicators. From user engagement and conversion rates to page load times and user satisfaction, we leave no aspect unmeasured. By offering you comprehensive data-driven insights, we guarantee that every ReactJS project we undertake is focused on achieving tangible outcomes and continuous improvement.
Collaboration and Transparency
Our approach to ReactJS development is built on effective collaboration and transparent communication. We understand that successful web development requires a partnership between our experts and your team. From project inception to post-launch support, we maintain open lines of communication. This ensures that you are an integral part of decision-making processes and have a clear view of project progress. By fostering a collaborative environment, we ensure that our ReactJS development projects consistently exceed your expectations.
ReactJS Development Evolution
In the ever-evolving landscape of web development, stagnation is not an option. At ATAK, we wholeheartedly embrace the concept of continuous improvement. Our commitment to staying updated with the latest ReactJS technologies, trends, and best practices sets us apart. This dedication allows us to deliver web solutions that are not only cutting-edge but also built to withstand the test of time. We conduct regular in-depth reviews of our processes, actively seek feedback from clients, and adapt to industry changes. This ensures that our ReactJS development services remain at the forefront of innovation, providing you with the enduring competitive advantage you deserve.
Want to learn more about how ATAK can help you?
Tell us what challenges you are facing. We will have the right person contact you.
Request a Call