B2B Digital Marketing Strategy Firm
Helping B2B Companies with our Digital Marketing Strategy Firm that Leads to Growth.
Need a B2B Digital Marketing Strategy? Learn How Our Firm Builds + Executes Winning Plans
Our B2B Digital Marketing Strategy Firm starts by analyzing the company's market, data set, and target audience to identify key areas of opportunity aligned with their business objectives.
We then assist in implementing and optimizing various marketing channels such as SEO, PPC, marketing automation, and sales enablement to generate leads and increase online visibility. Our data-driven approach allows companies to track and measure the effectiveness of their marketing efforts, providing valuable insights for future optimizations.


In today's competitive landscape, having a strong online presence is essential for B2B success. Our B2B Marketing Strategy Agency specializes in creating and executing effective strategies that drive growth. As a dedicated Marketing Strategy Company, we tailor solutions to your unique needs. Elevate your brand with our online marketing strategy agency's expertise.
What our B2B Digital Marketing Strategy Firm Can Help You With
Marketing Strategy Principles: Positioning
Are you struggling to reach your target market? Let ATAK be your guide to positioning your company in a persuasive and engaging way. We'll dive deep into your potential markets to understand what makes them tick. From there, we'll evaluate key trends, emotional and functional benefits, and the most compelling reasons for customer buy-in and adoption.
With this data in hand, we'll help you differentiate your marketing platform to target specific groups more effectively. We'll also position your product or service with compelling reasons to buy and create a value proposition that speaks to your target market's unique challenges.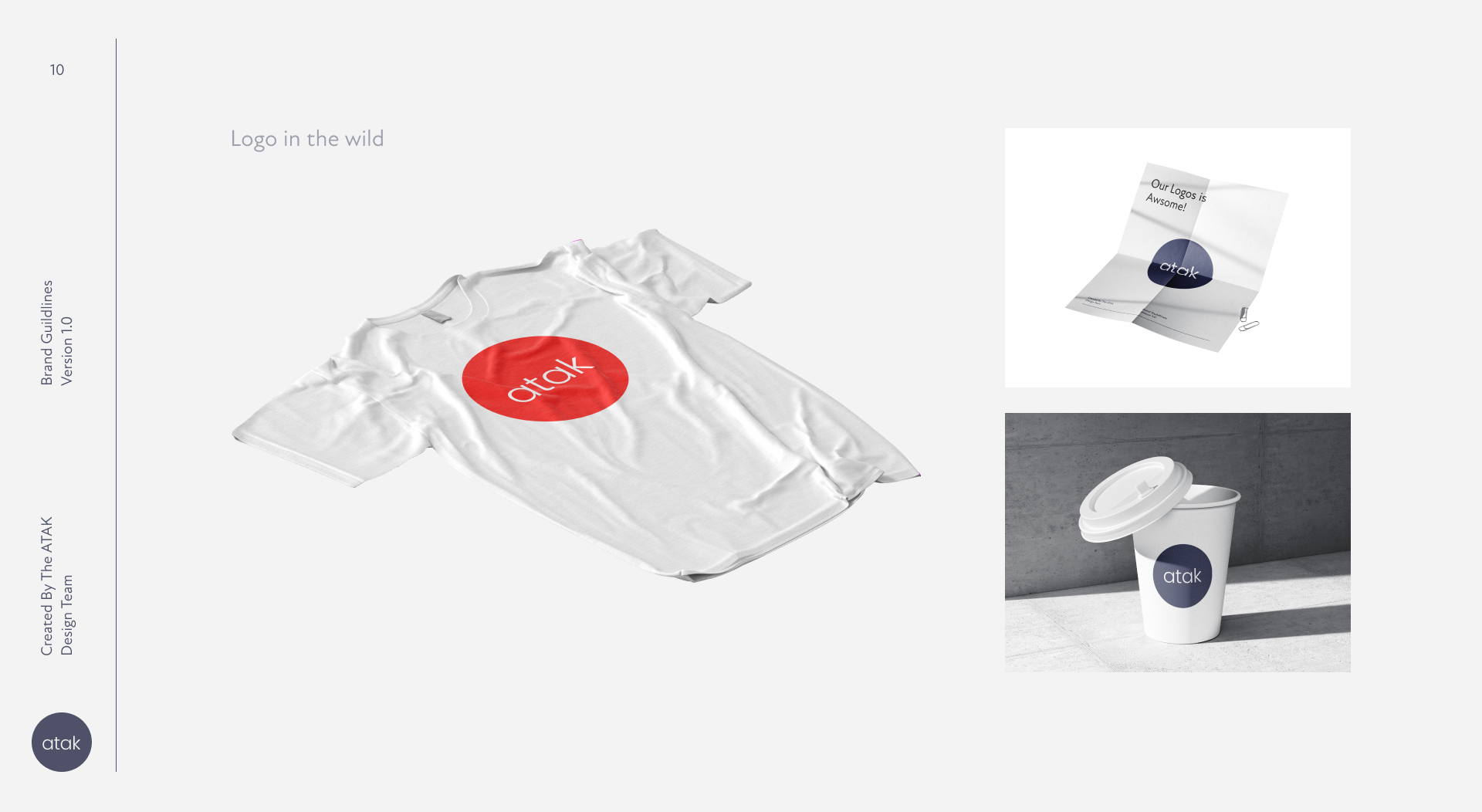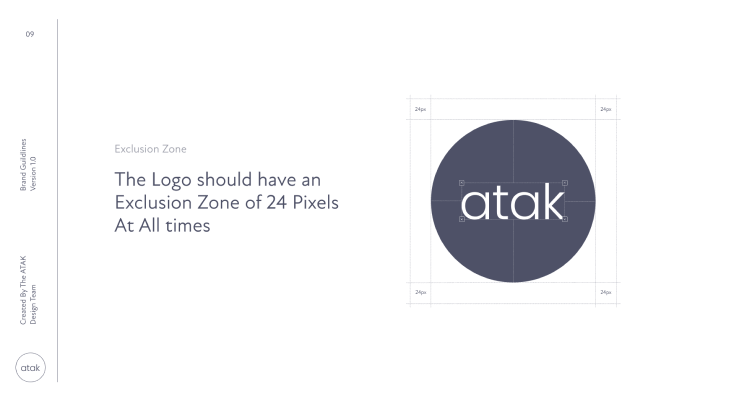 Marketing Strategy Principles: Brand Building
At ATAK, we understand that building a brand is more than just a pretty logo or catchy slogan. That's why we focus on the fundamentals of branding, with a pragmatic approach that doesn't waste your time or money on unnecessary exercises. We'll work with you to identify your brand's core values, mission, and unique selling proposition, ensuring that every aspect of your brand is aligned with tangible business goals.
Our B2B Digital Marketing Strategy Firm will help you build a brand that's both memorable and effective, with a short timeline and a realistic budget.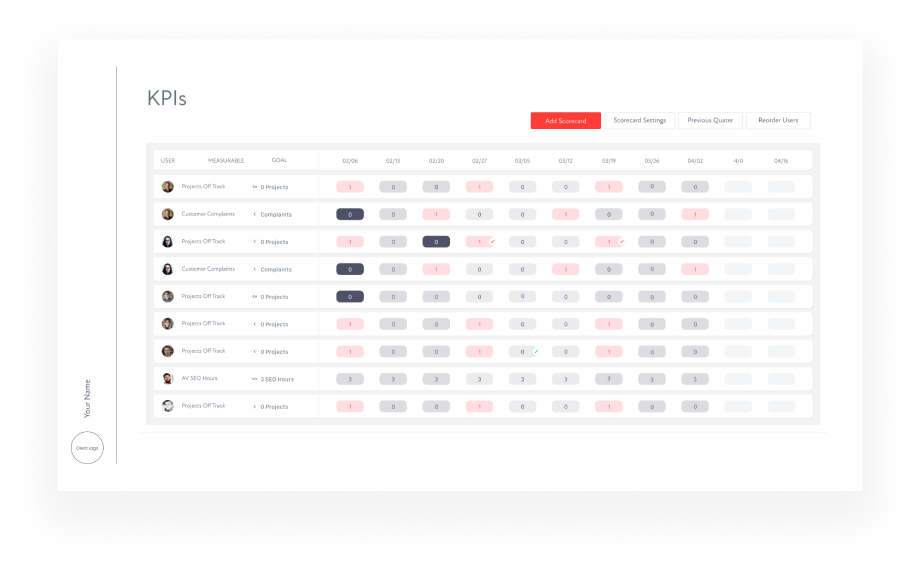 Marketing Strategy Principles: KPI Development
ATAK helps B2B companies identify relevant and meaningful key performance indicators (KPIs) that align with their business goals and objectives.
We develop custom KPI dashboards that provide real-time visibility into critical metrics, enabling our clients to track progress and make data-driven decisions.
Our simple KPI tracker is a perfect example of how we help B2B companies review key metrics week-over-week, identifying trends and insights that inform ongoing optimization efforts.
Marketing Strategy Principles: Market Analysis
With a comprehensive market analysis, ATAK helps organizations gain a deep understanding of their target audience, competition, and industry trends. By evaluating these factors, we identify untapped opportunities for growth and help our clients make data-driven decisions that drive results.
Our market analysis includes a thorough review of both qualitative and quantitative data, providing a comprehensive view of the market landscape. We leverage this data to create customized marketing strategies that help organizations seize new opportunities and achieve sustained growth.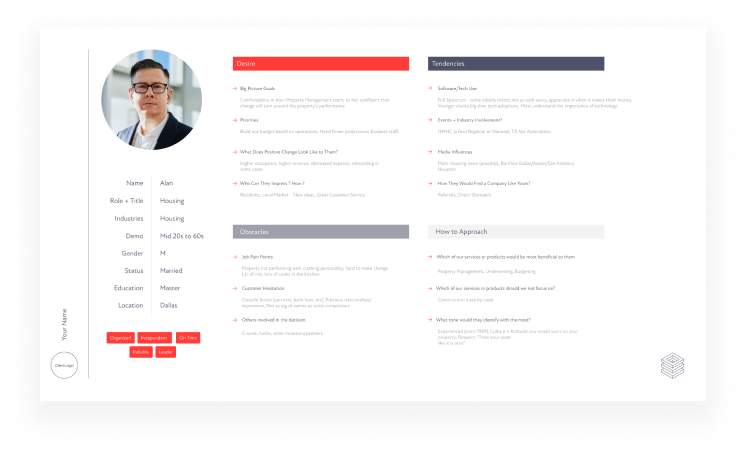 Marketing Strategy Principles: Buyer Personas
At ATAK, we understand that buyer personas are crucial to creating effective marketing strategies. That's why we dive deep into demographics, challenges, desires, and tendencies to create a detailed picture of each persona. We use this information to develop customized messaging and tactics that resonate with each persona's unique needs and motivations.
Our approach to each persona is tailored to their specific characteristics, ensuring that every interaction is as personalized and impactful as possible. By creating a deep understanding of your target audience, we can help your organization create marketing campaigns that connect with your ideal customers, driving engagement, conversions, and growth.
Our B2B marketing strategy
The M2S Framework
How the Marketing-to-Sales (M2S) Framework Makes Growth Pragmatic
Our methodology centers on developing the right message to the right target at each stage of the customer lifecycle.
B2B marketing strategies can be overly complicated. Our M2S Framework makes growth simple.
Build the Foundation. Create the Plan. Get Started.

We develop the strategy...
Many marketers or fractional marketers can audit a company's marketing efforts and develop a plan.
Then we execute to get you results.
ATAK prides ourselves on being able to take that strategic plan and implement the changes needed to drive growth and increase revenue.
YouBar
How ATAK Helped Build the Digital Marketing Strategy for an Industry Leader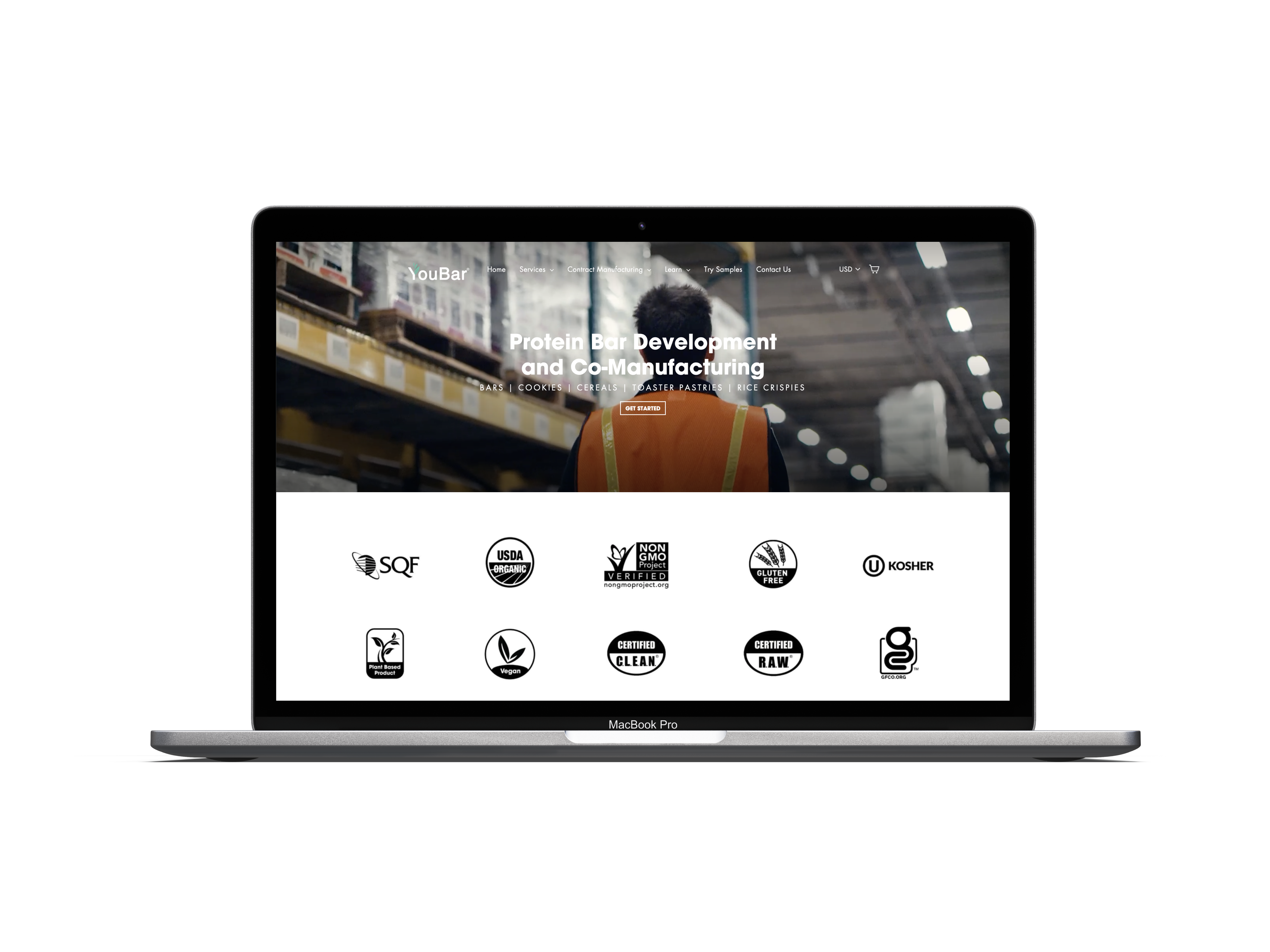 Marketing Technology:Solutions Architecture
We understand that technology is essential to modern marketing and sales operations. That's why we offer solutions architecture services to help companies leverage the right technology and integrations for maximum impact. We evaluate your existing systems and identify opportunities for optimization, creating a comprehensive roadmap for improved efficiency and effectiveness.
Our solutions architecture services ensure that your marketing and sales operations are seamlessly integrated, allowing for real-time reporting on the impact of your efforts. By optimizing your technology stack, we can help you drive better results, gain deeper insights into your customer behavior, and achieve sustained growth.





















Attract. Convert. Close. Delight.
Lead Generation Strategy
We understand that every business is unique, and we work closely with our clients to develop customized strategies that meet their specific needs and goals. Whether it's through targeted digital advertising, content marketing, or sales enablement, we have the expertise and experience to help B2B companies reach their ideal customers and drive more sales. By leveraging the latest tools and techniques, we can help our clients build a sustainable pipeline of high-quality leads and achieve their growth objectives.
Conversion Rate Optimization Strategy
Our CRO approach is rooted in the 7 Pillars of Persuasion, which involves using psychology and persuasive techniques to influence website visitors and increase conversions. We help our clients with conversion rate optimization by conducting thorough analyses of their website's user experience, implementing A/B testing to identify the most effective messaging and design elements, and utilizing persuasive communication to create compelling calls to action and product descriptions.
Sales Enablement Strategy
We help our clients by providing them with a comprehensive suite of sales enablement strategies, including the development of collateral, sales playbooks, pipeline automation, lead scoring, and other areas of CRM support. We aim to provide sales teams with the guidance and resources they need to successfully engage with prospects and close deals. We want to be a sales teams best friend, and to accomplish this, we need to develop a roadmap that provides the fuel sales organizations need to close more deals.
Content Strategy
We believe that the right content strategy can help B2B companies achieve a variety of goals, from building brand awareness to educating potential customers about their products or services. By creating content that speaks to the needs and interests of their target audience, B2B companies can build trust and establish themselves as industry leaders. We take a data-driven approach to content development, leveraging market research and analytics to identify key topics and channels that will resonate with their market.
Want to learn more about how ATAK can help you?
Tell us what challenges you are facing. We will have the right person contact you.
Request a Call
FAQs
Why is marketing important for B2B companies?
Marketing is important for B2B companies because it helps them generate leads, build brand awareness, and ultimately increase revenue. Effective marketing can help B2B companies differentiate themselves in a competitive market and reach their target audience.
How can a B2B digital marketing strategy agency help with SEO?
B2B digital marketing strategy agencies can help businesses improve their search engine rankings through a variety of tactics, including keyword research, on-page optimization, link building, and content creation.
How long does it take to see results from a B2B digital marketing strategy campaign?
The time it takes to see results from a B2B digital marketing strategy campaign can vary depending on a number of factors, including the tactics being used and the goals of the campaign. Some strategies may yield results in just a few weeks, while others may take several months to show a measurable impact.