Application Migration to ReactJS
Enhancing Your Digital Ecosystem with Seamless ReactJS Migration Services
Seamless Application Migration to ReactJS
Our ReactJS Development Approach initiates with a deep dive into your project requirements, user expectations, and digital objectives. By immersing ourselves in these critical elements, we uncover strategic opportunities perfectly aligned with your development aspirations.

We collaborate to create and optimize web applications that leverage ReactJS's power, ensuring seamless user experiences and top-notch performance. Our dedication to data-driven methodologies guarantees that your web solutions not only meet user expectations but also set the stage for measurable success.
Discover the Range of ReactJs Services We Provide
Streamlining Your Transition to ReactJS for Enhanced Performance
Discover a smooth transition to ReactJS with our specialized Application Migration services. We simplify the process, ensuring that your web applications not only meet but exceed performance expectations.

Our team of ReactJS experts handles every aspect of the migration journey, from assessment to implementation. We meticulously plan and execute the migration, optimizing your applications for intuitive user experiences. Trust us to elevate your digital presence by harnessing the power of ReactJS.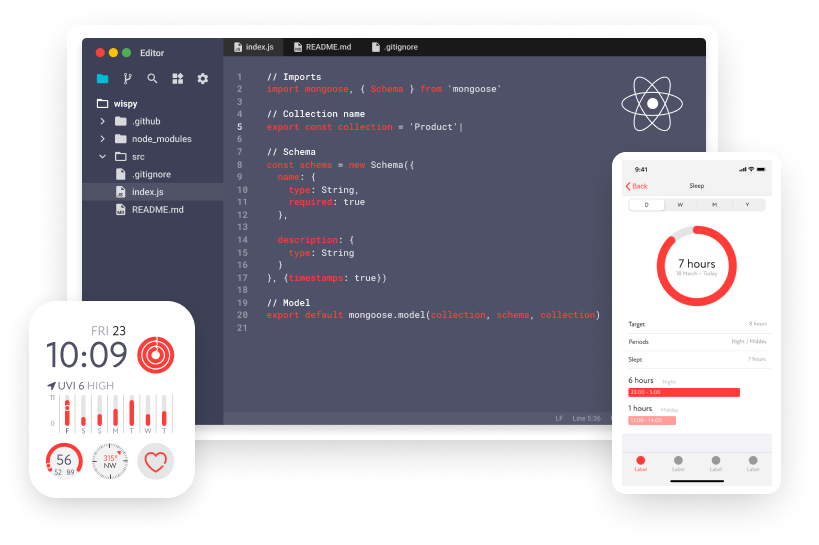 Unlocking the Full Potential of ReactJS in Your Migration Strategy
Just as strategic positioning is essential in marketing, it plays a crucial role in ReactJS application migration. Our approach delves deep into your current digital ecosystem, unveiling insights that drive engagement and connection. We assess market trends, user needs, and technical advantages, identifying the most compelling reasons for adopting ReactJS.
With these insights in hand, we craft a precise migration strategy tailored to your unique requirements. This strategy enables you to target specific application components more effectively, addressing their distinct needs. We position your application migration with compelling reasons to adopt ReactJS and create a value proposition that resonates with your users' evolving expectations.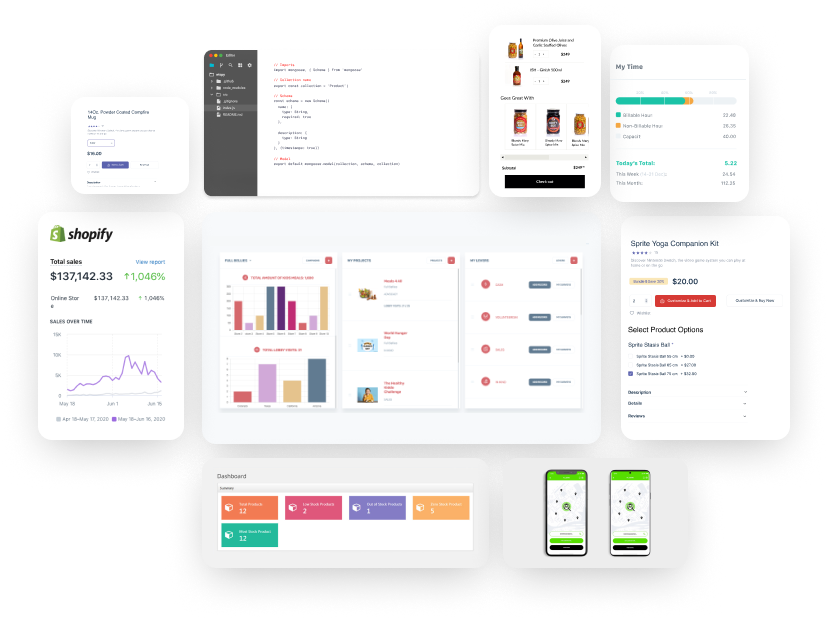 Revolutionizing Applications with ReactJS Migration Expertise
Successful ReactJS application migration isn't just about transferring code—it's about elevating your digital capabilities. At ATAK, we specialize in ensuring that your migration journey is seamless and strategically aligned with your business goals.


Our team collaborates closely with you to assess your existing application landscape and migration objectives. From legacy systems to modern architectures, we craft migration solutions that not only maintain functionality but also unlock new opportunities for your business.


We believe that every application has a path to innovation. At ATAK, we partner with you to create migration narratives that resonate with your organization and align seamlessly with your digital transformation objectives.
Elevating ReactJS Migration with Data-Driven Insights
At ATAK, we understand that data-driven decision-making is essential during application migration. Through meticulous analysis, we identify opportunities and potential challenges, ensuring a seamless transition to ReactJS.

Our custom migration assessment tools provide real-time visibility into critical metrics. These tools empower you to track your migration's progress, enabling data-driven decision-making. With our expert guidance and experience, fueled by ATAK, you'll be equipped to optimize your ReactJS migration strategy for optimal results.
Tailoring Exceptional ReactJS Migration Solutions
Tailoring exceptional migration solutions is both an art and a science. ATAK Interactive boasts a team of skilled developers, designers, and strategists who collaborate to create migration strategies that cater to your unique needs and aspirations.

From meticulous planning to seamless execution, we customize migration solutions to suit your objectives. Our migration strategies not only ensure a smooth transition but also maximize the benefits of ReactJS, ultimately enhancing your digital presence and efficiency.
Why should you work with with ATAK?
Whether working for an international enterprise corporation or a privately-held SMB, ATAK's three-point approach to your account remains the same:
Seamless Transition: Expert ReactJS Migration and Post-Migration Assurance with ATAK
Expert ReactJS Migration
When it comes to migrating your applications to ReactJS, you need the expertise of a seasoned ReactJS Migration Company. At ATAK, our team of skilled developers has a deep understanding of ReactJS and extensive experience in handling complex migration projects. We ensure a smooth transition by thoroughly assessing your current systems and devising tailored migration strategies.
Minimizing Disruptions
Migrating applications can be a daunting task, often causing disruptions to your business operations. With our ReactJS migration services, we prioritize minimizing these disruptions. Our experts meticulously plan each migration step, identifying potential bottlenecks and addressing them proactively. We aim for a seamless transition that allows your business to continue running smoothly.
Data Integrity and Security
Data is the lifeblood of your business, and ensuring its integrity and security during migration is paramount. Our ReactJS Migration Company places a strong emphasis on data protection. We implement robust security measures and data validation protocols to safeguard your valuable information throughout the migration process. Your data remains secure, and you can trust us to maintain its integrity.
Post-Migration Support
Our commitment doesn't end with the migration process. We provide comprehensive post-migration support to address any issues that may arise after the transition. Our support team is readily available to assist you, ensuring that your applications function optimally in the ReactJS environment. We're here to answer your questions and make any necessary adjustments, ensuring a successful migration journey.
Want to learn more about how ATAK can help you?
Tell us what challenges you are facing. We will have the right person contact you.
Request a Call